How do I sign up for RACE?
We have made the process of signing up to RACE quick and easy. It is entirely automated and can be up and running in hours.
Guide Steps
1. Visit ciptex.com/race
2. Complete the registration form and press 'Get Started'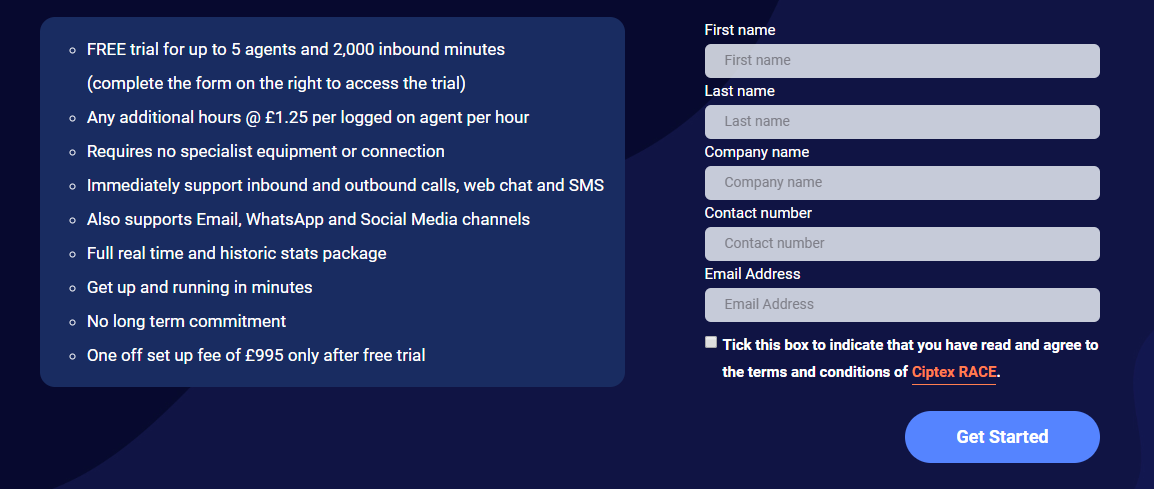 3. You will be asked to verify your email address and telephone number and you will receive an email as follows to verify your email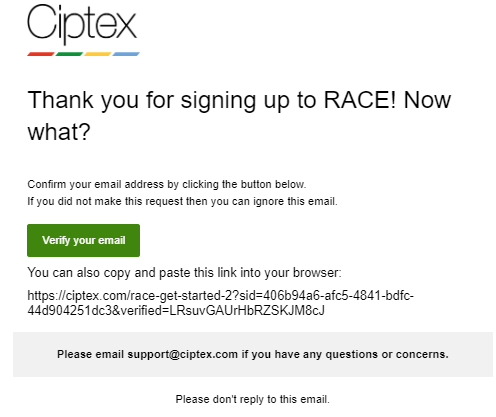 4. On receiving the above email - you will be asked to verify your phone number. You must click 'Click here to get your verification code' in order to receive the code by telephone. You will receive a call from Ciptex confirming the number is valid and you will be provided with a 5 digit pin. This is essential to ensure that you can progress to the next stage of the process.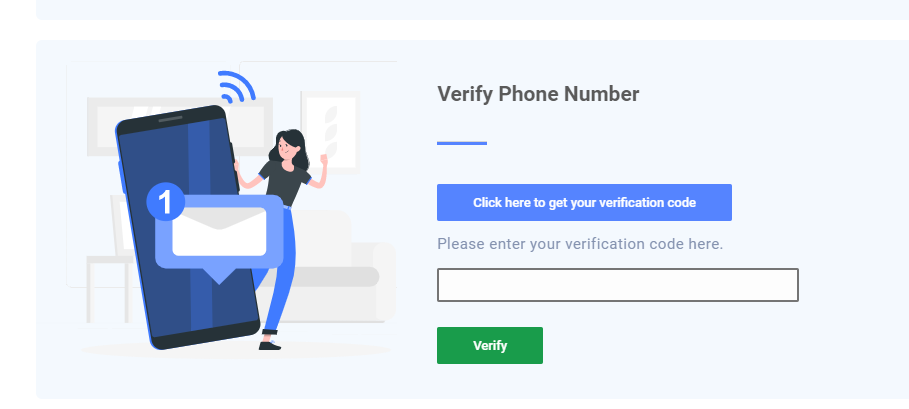 5. Once verified you will be asked for these basic details on your contact centre:
CLI number to present when dialling out (this is the number that you give to customers or want to show when calling customers)
Company registration number (Partnership, Private and Public Limited Company, Charity, International Registration and Limited Liability Partnerships issued by Company Registrar)
Country (the country in which your organisation is domiciled)
Address information (required for security verification reasons)
Welcome message for inbound callers and greetings (we have made the process of announcing an automated message easy - you do not need to record greetings - we will automatically translate them using Amazon Poly - if you had a very specific greeting you want to use, please contact us to apply this manually for you)
With each call we can pop a custom screen pop to your cloud-based CRM with the customer information (this is done using a variable within an URL), saving your agents time. If you require any assistance with custom screen pops, please contact us and we will be able to advise you further.
Names of your agents (marking any who are supervisors) and email address.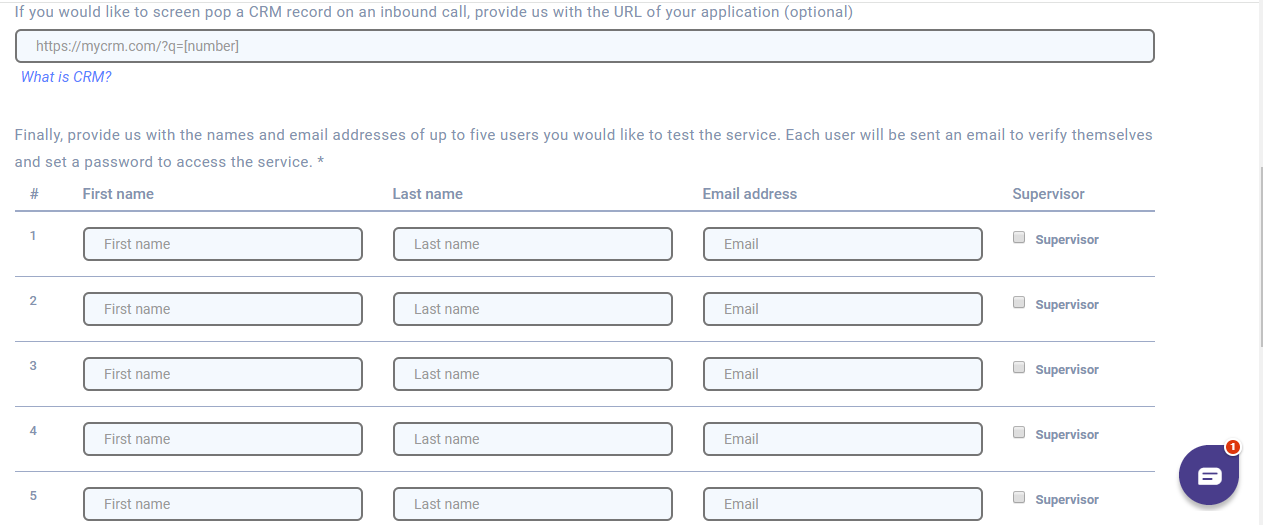 6. Complete the sign-up process by clicking submit. All accounts are set up as a trial. You will receive an email after your build is complete asking you to sign in to the single sign-on solution. For more information on how to sign into RACE follow this guide.
7. After 24 hours you will be contacted by an account manager to understand how your trial and experience is going. All being well, we will agree on a renewal of the trial and convert it into a full production account.