This guide describes how to make outbound calls as an agent on RACE. Outbound voice calls allow the agent to directly contact their customer.
Guide Steps
Whilst logged into the RACE platform, the agent can navigate to the top right corner of their screen where they will find the dial pad icon.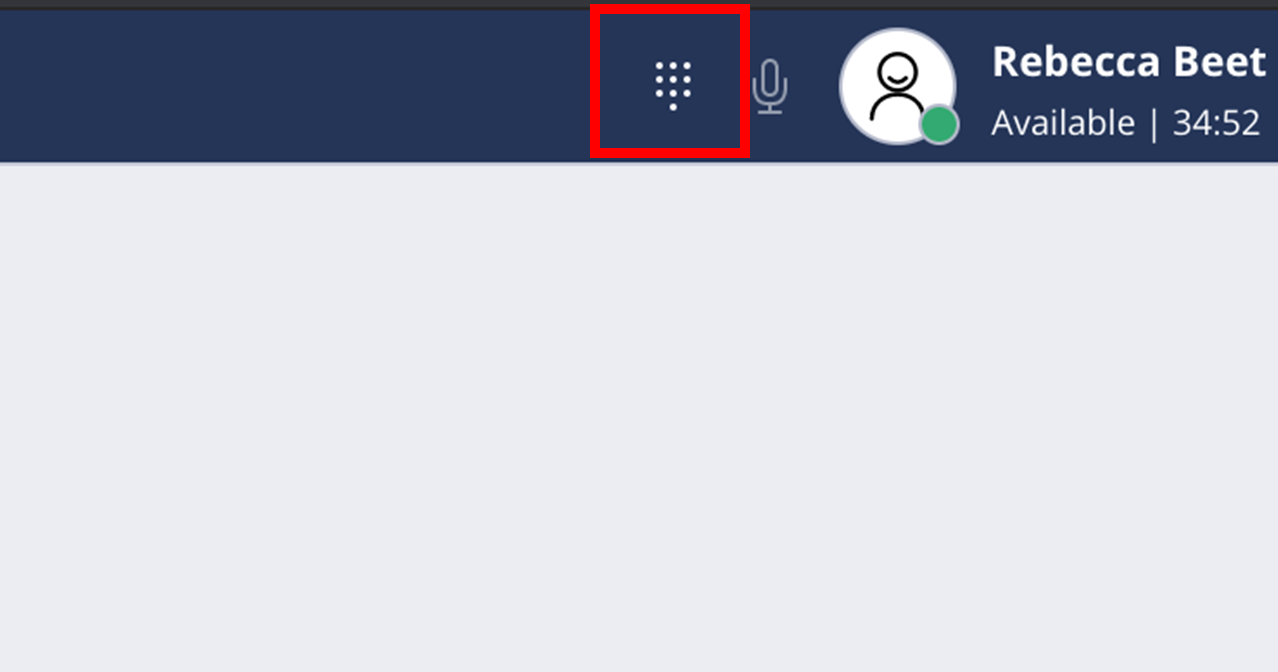 After selecting this, a tab will appear on the right side of their screen.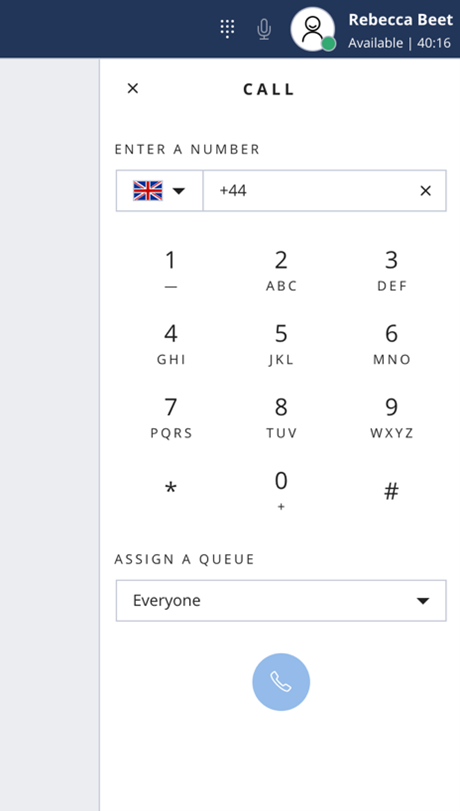 A dial pad is displayed, along with a drop-down box that gives the agent the option to change the respective country code.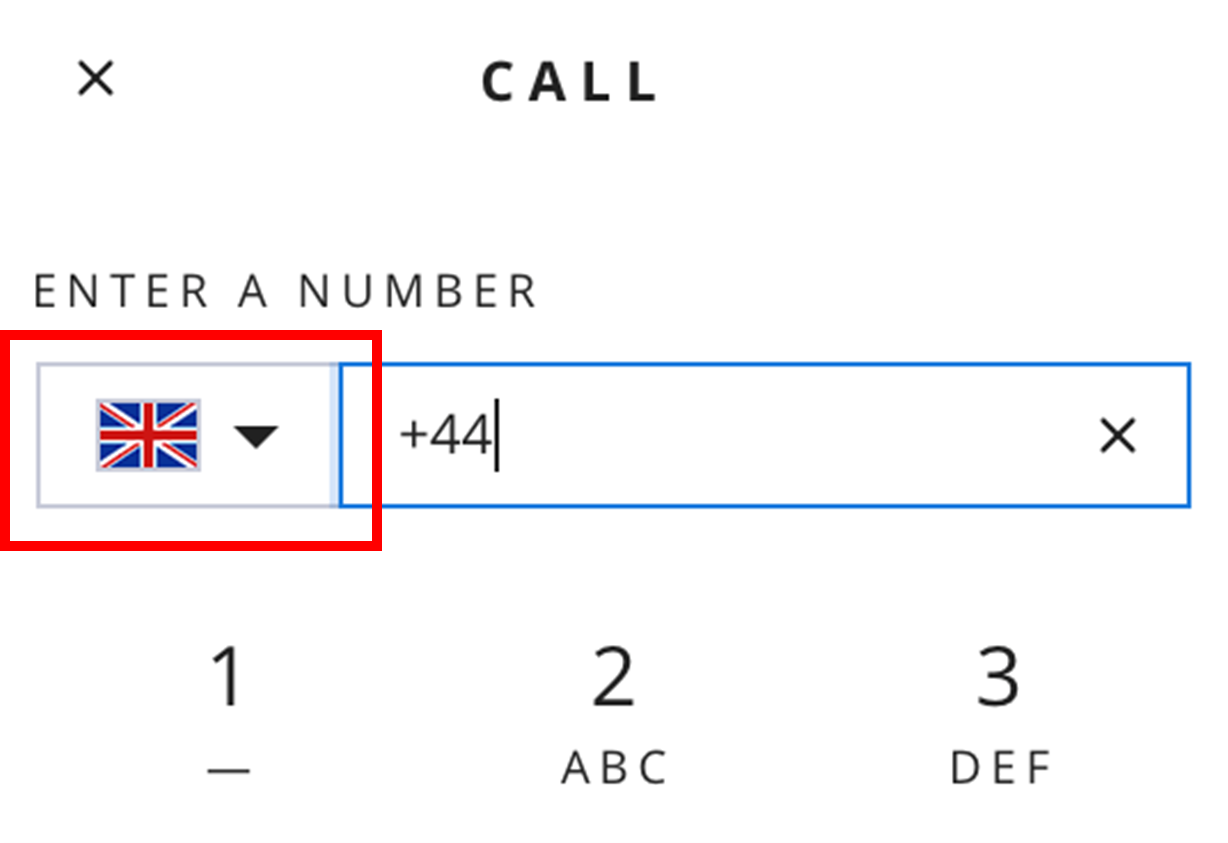 In order to make a successful call, the agent must drop the leading zero of the number that they are dialling. For example, a number located in Manchester would ordinarily be 0161 850 0000 however, after replacing the zero with +44 the number they would dial would look like this, +44161 850 0000.
Under the dial pad, the agent will find a drop-down box, labelled 'assign a queue'. It may be important for agents to correctly assign which queue this call will be attached to, for supervisors and administrators looking at reports.

Once the number has been correctly dialled, the blue phone icon will change from a transparent button to an opaque blue, enabling the agent to make the call.