This guide describes how to answer an incoming task such as a voice call as an agent on RACE.
Guide Steps
To receive a task the agent must first be in an available state. If you are unsure how to check your current status follow this guide.
Tasks that are assigned to the agent will appear and be listed on the left side of the Agent Desktop screen. Agents can view information about the incoming task including the queue, the customer's phone number and the task type e.g. voice call, video, or SMS.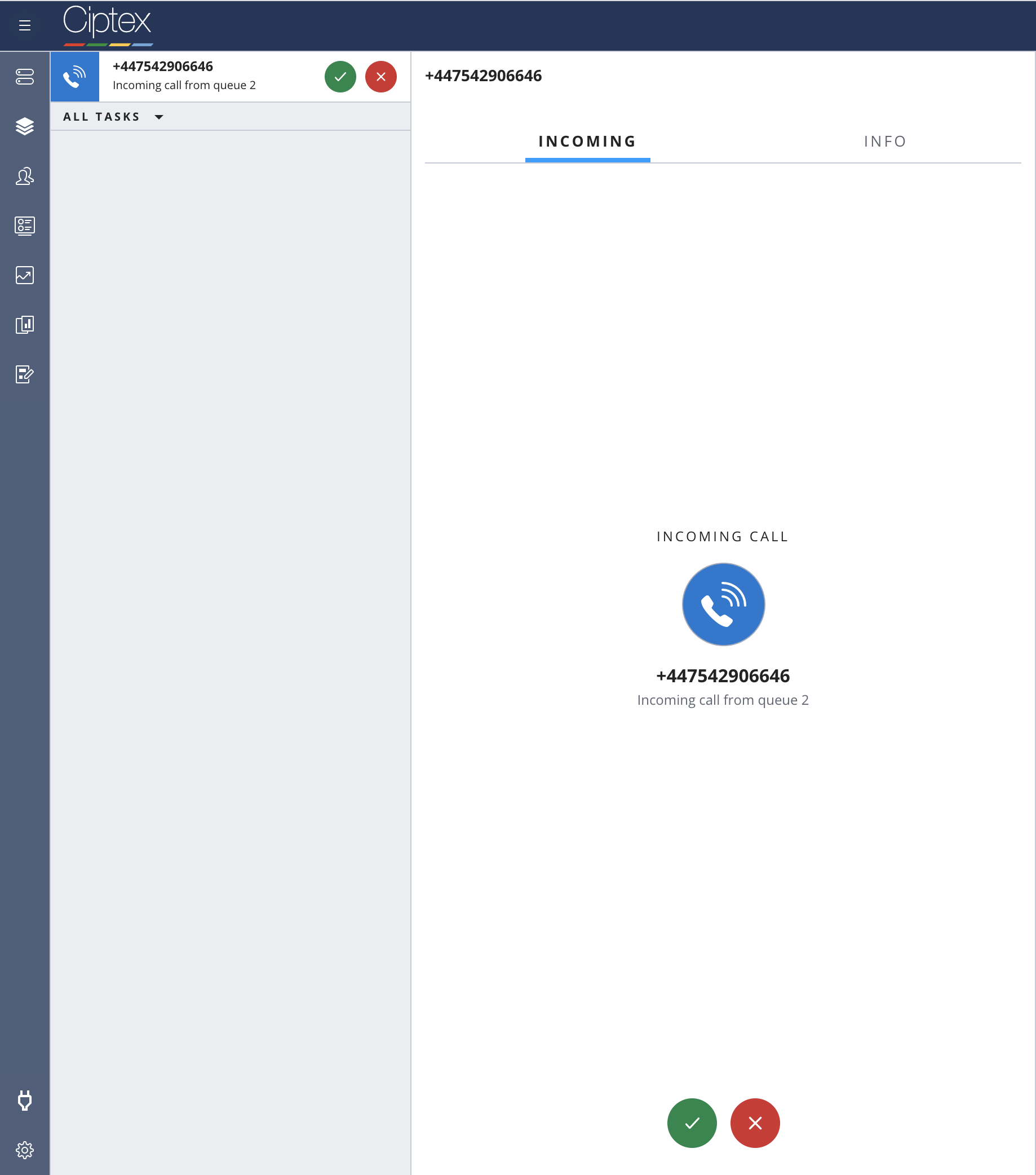 To successfully accept or decline a task, the agent is presented with two buttons in the task tab or at the bottom of the call window. Either set of buttons can be used.
The green tick icon will accept the task, directly connecting the customer to the agent.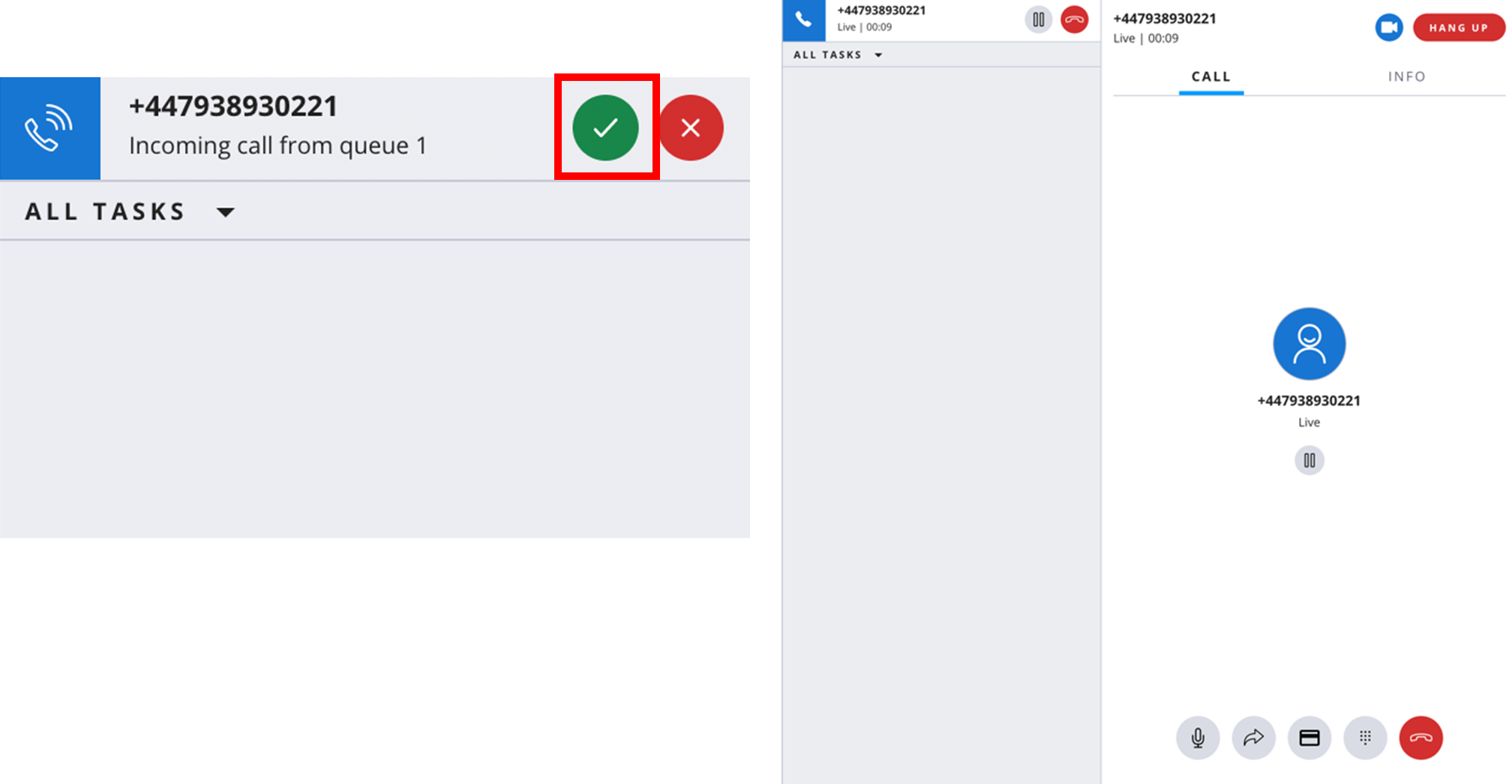 The red cross icon will reject the task, declining the customer. The call will then be presented to other available agents to be answered.