This guide describes how to view and alter an agent's status in three different parts of RACE.
Guide Steps
The agent's status can be seen and altered on the RACE interface by clicking on their name in the right-hand corner of the screen.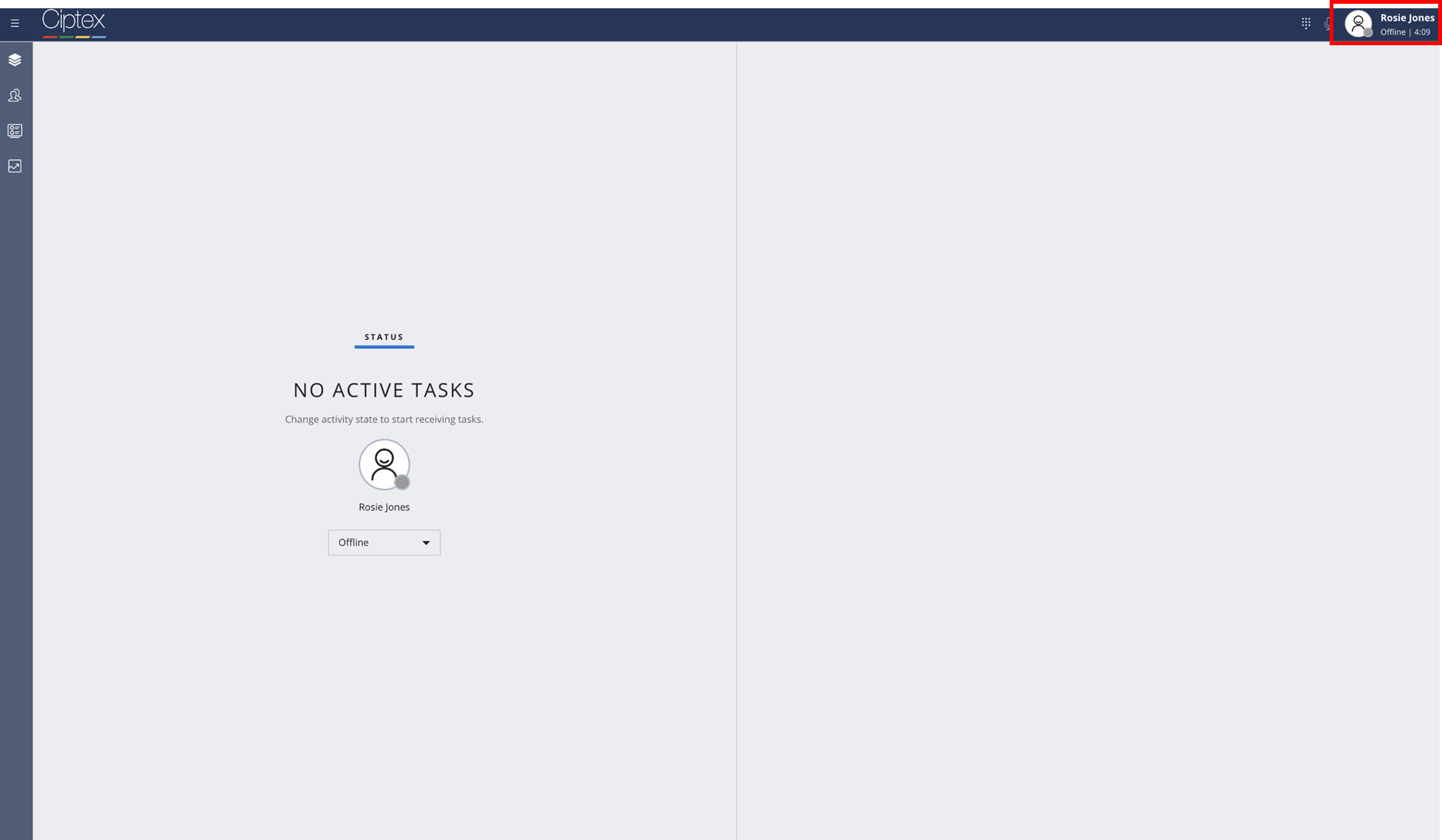 This will display different status which they can choose to display. We recommend the agents select their status appropriately to best reflect their working pattern as these statuses can be reported on.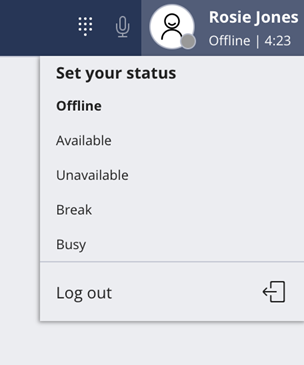 The different statuses include:

Offline - unable to take any tasks (calls, email, webchat etc)
Available - agent is able to take on live/active tasks
Unavailable - agent is unavailable and not able to take tasks
Break - agent is away from desk
Agents can also change their status on the RACE interface by navigating to the Agent desktop by clicking the first icon on the navigation bar on the left of the screen.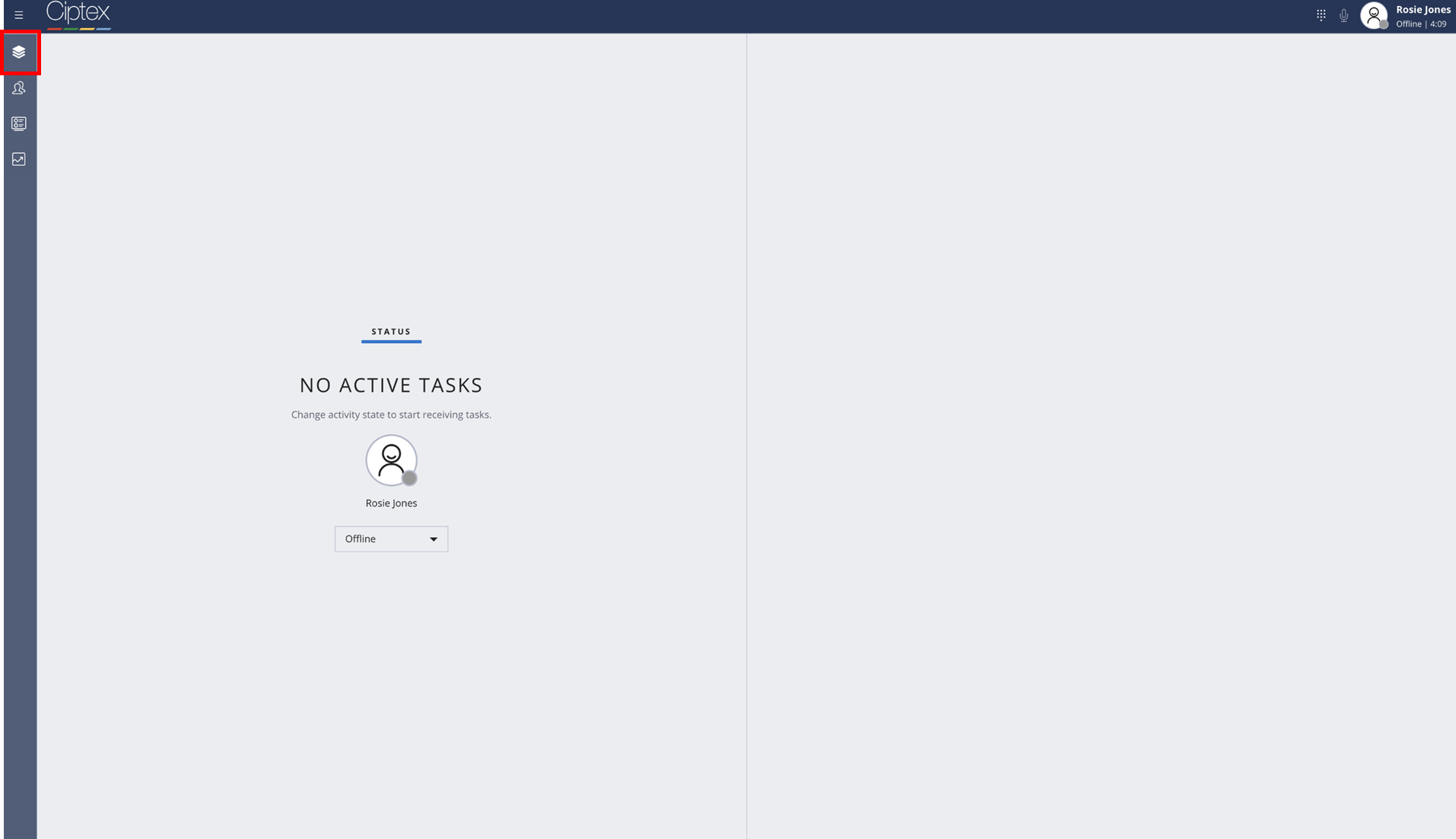 Here it shows the current status of the agent and there is a drop-down menu showing the different status they can choose from.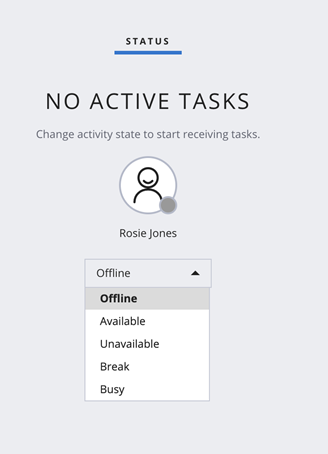 Supervisors are also able to monitor and update an agent's status.
Clicking the second icon on the navigation bar at the top left of your screen will open the "Teams" page.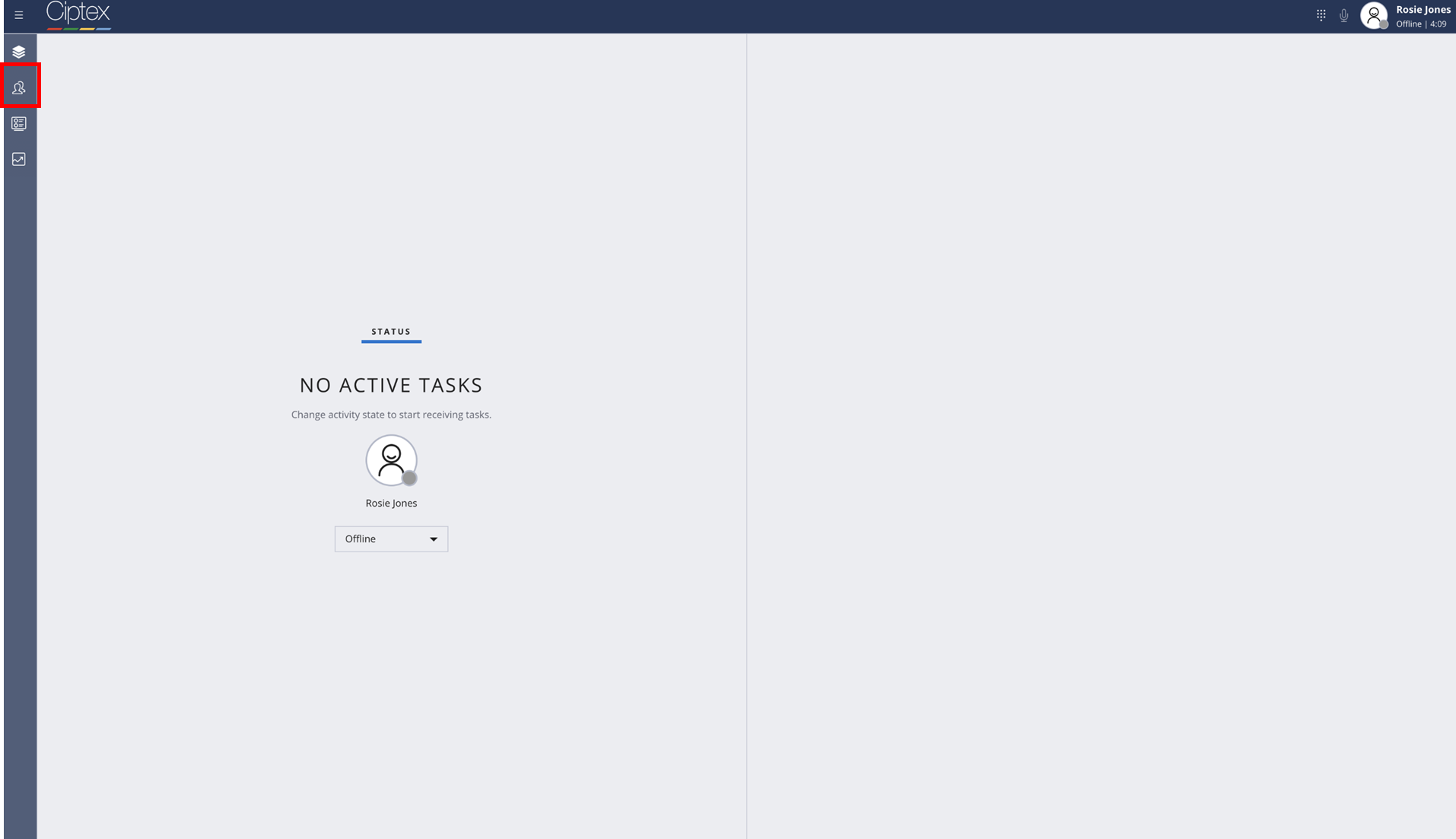 Here the current status of all agents can be seen.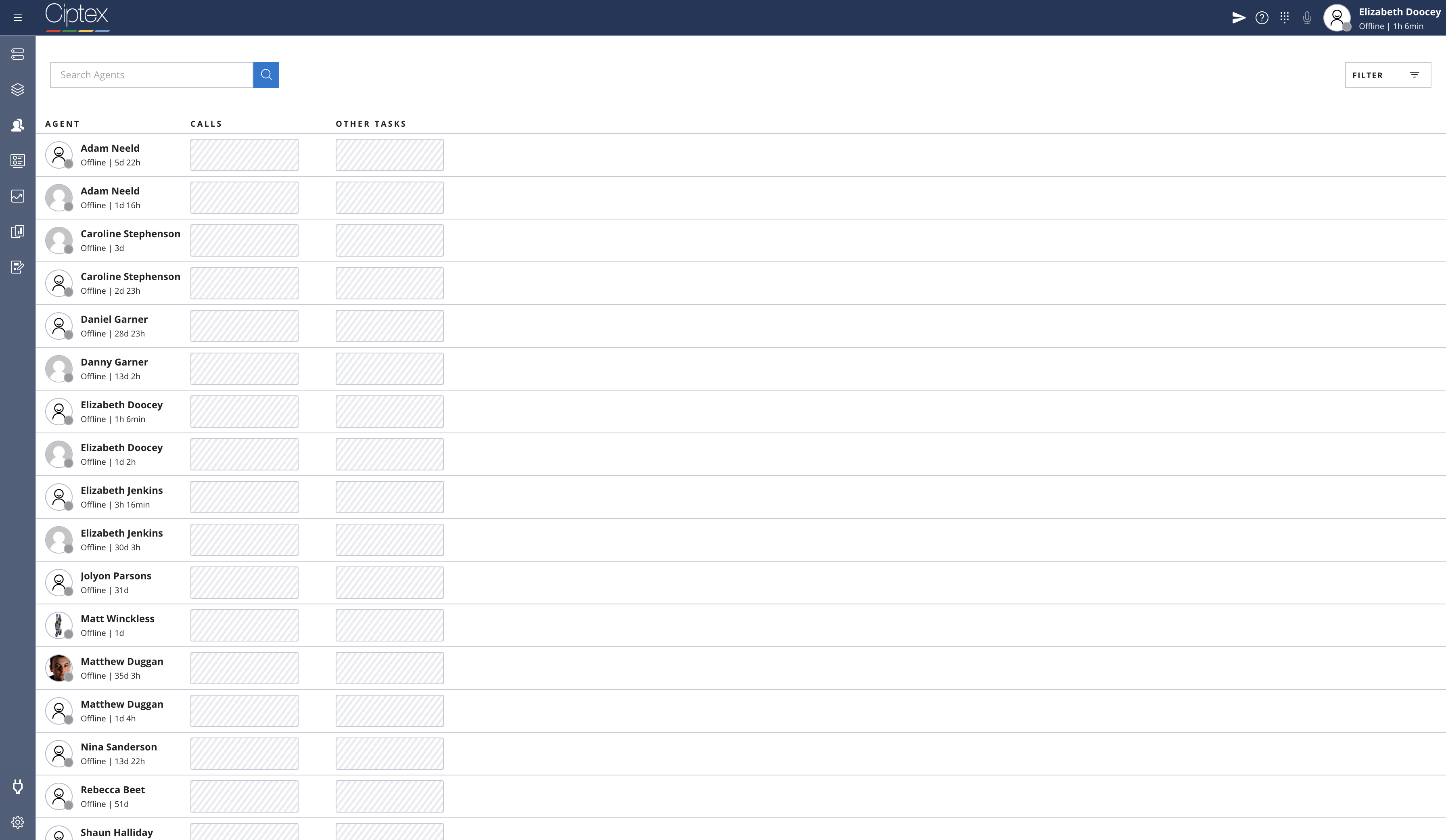 When a supervisor clicks on an agent's profile, a tab on the right side of the screen will display, showing the agent's current status and the skills they have assigned to them.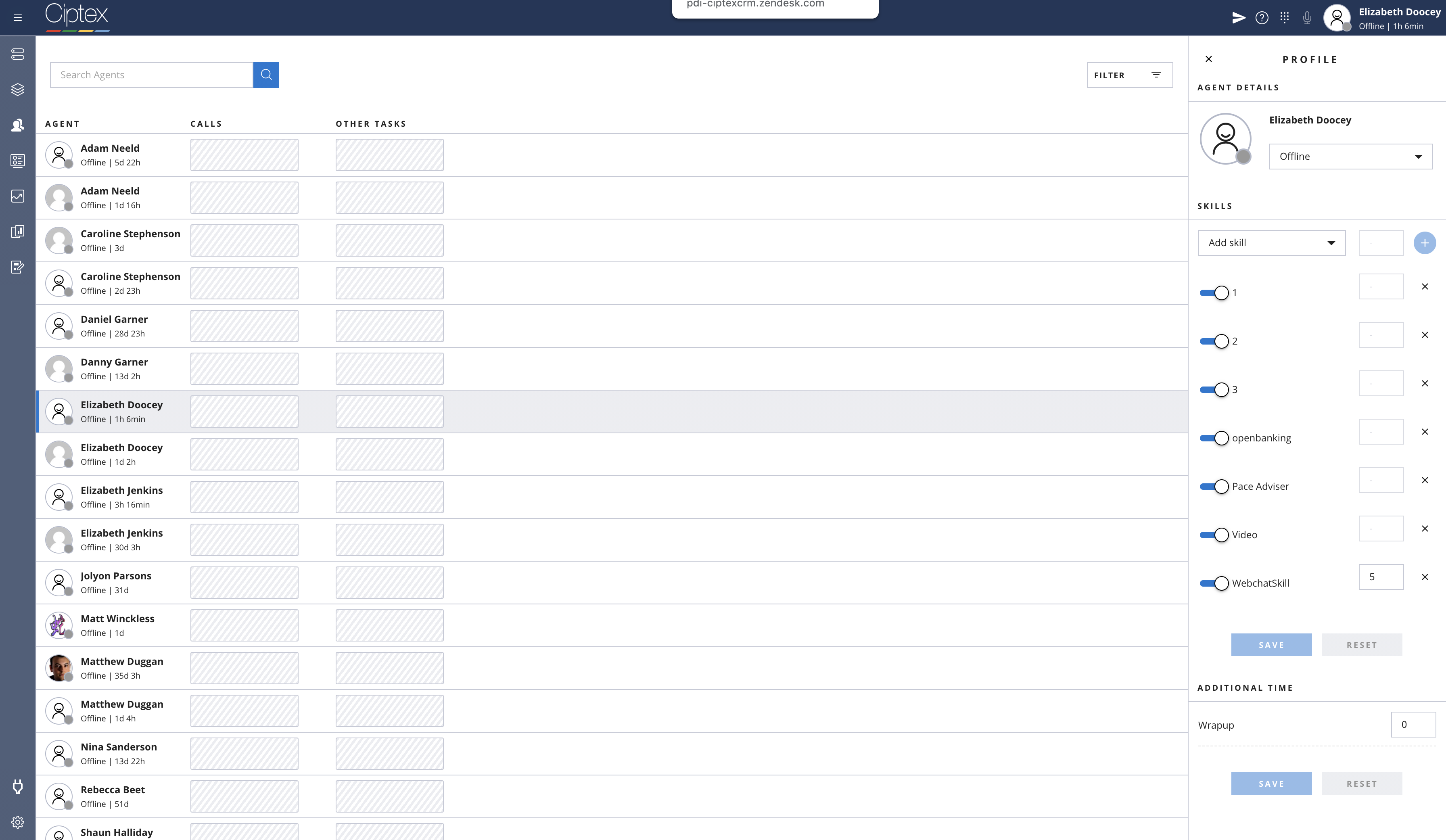 The supervisor can then change the agent's status by clicking on the drop-down and selecting the relevant status.