This guide describes how to assign an agent skills as a supervisor on RACE. Skills relate to what queue agents can answer calls from and the type of calls an agent is trained to handle.
Agent skills cannot be assigned by users with the agent role. In order to manage skills, thesupervisororadmin role is required.
In the context of RACE, a skill for an agent aligns with a menu IVR option. For example, option 1 in an IVR would be skill 1. Option 2 in an IVR would be skill 2. Skills also relate to the type of calls an agent is trained to handle. Agents who have been trained to handle both voice and video calls may be given voice skills and the video skill. Agents without the video skill will not be presented with video calls.
It is important that skills are assigned to agents before the solution goes live, as if you have no available agents with skills, no calls will enter the queue.
Guide Steps:
As a supervisor, you can go in and add or remove skills from an agent at any time. Supervisors can do this by navigating to the "Teams" page highlighted in red below.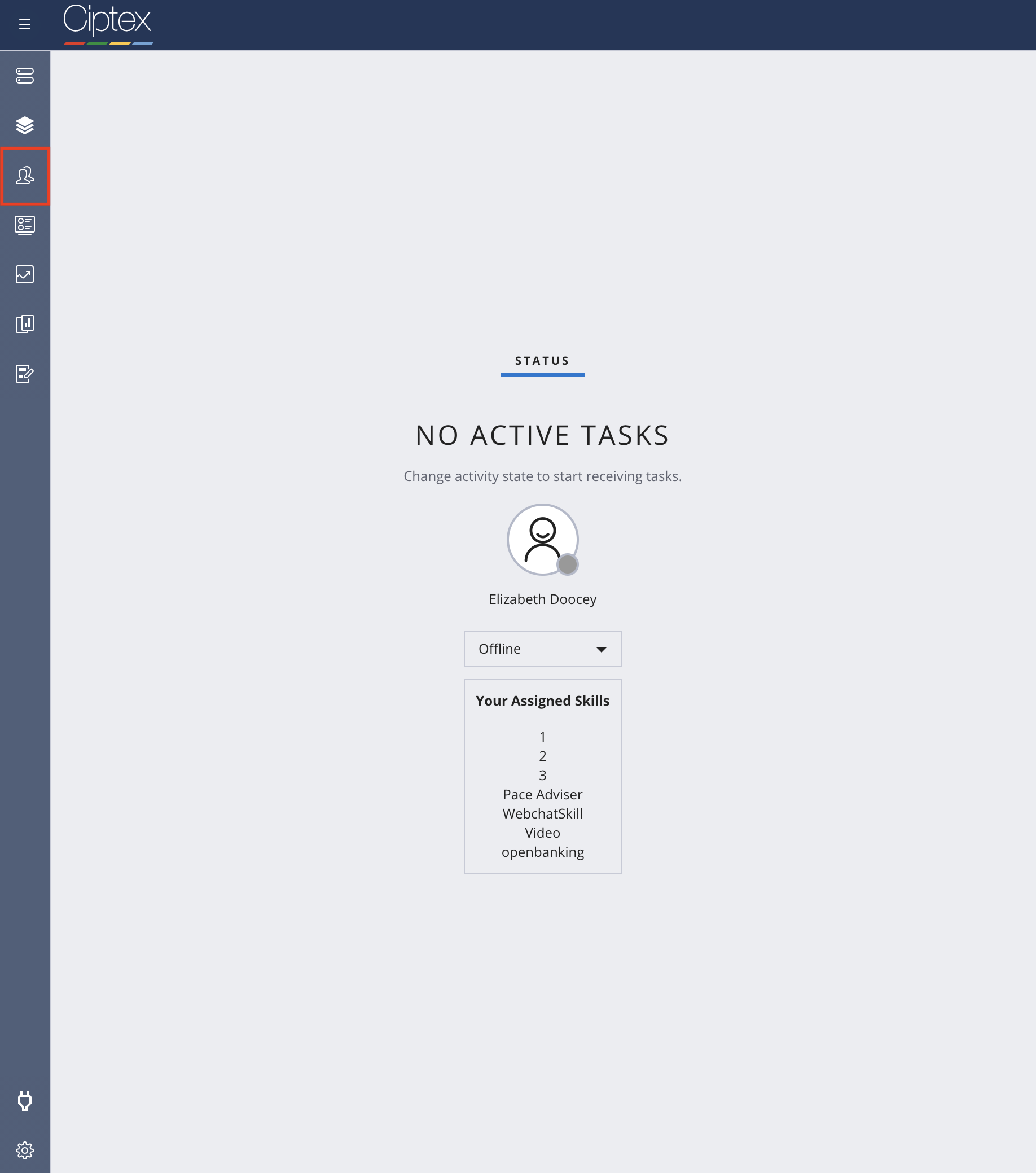 Here the Supervisor can view all of their agents current status and tasks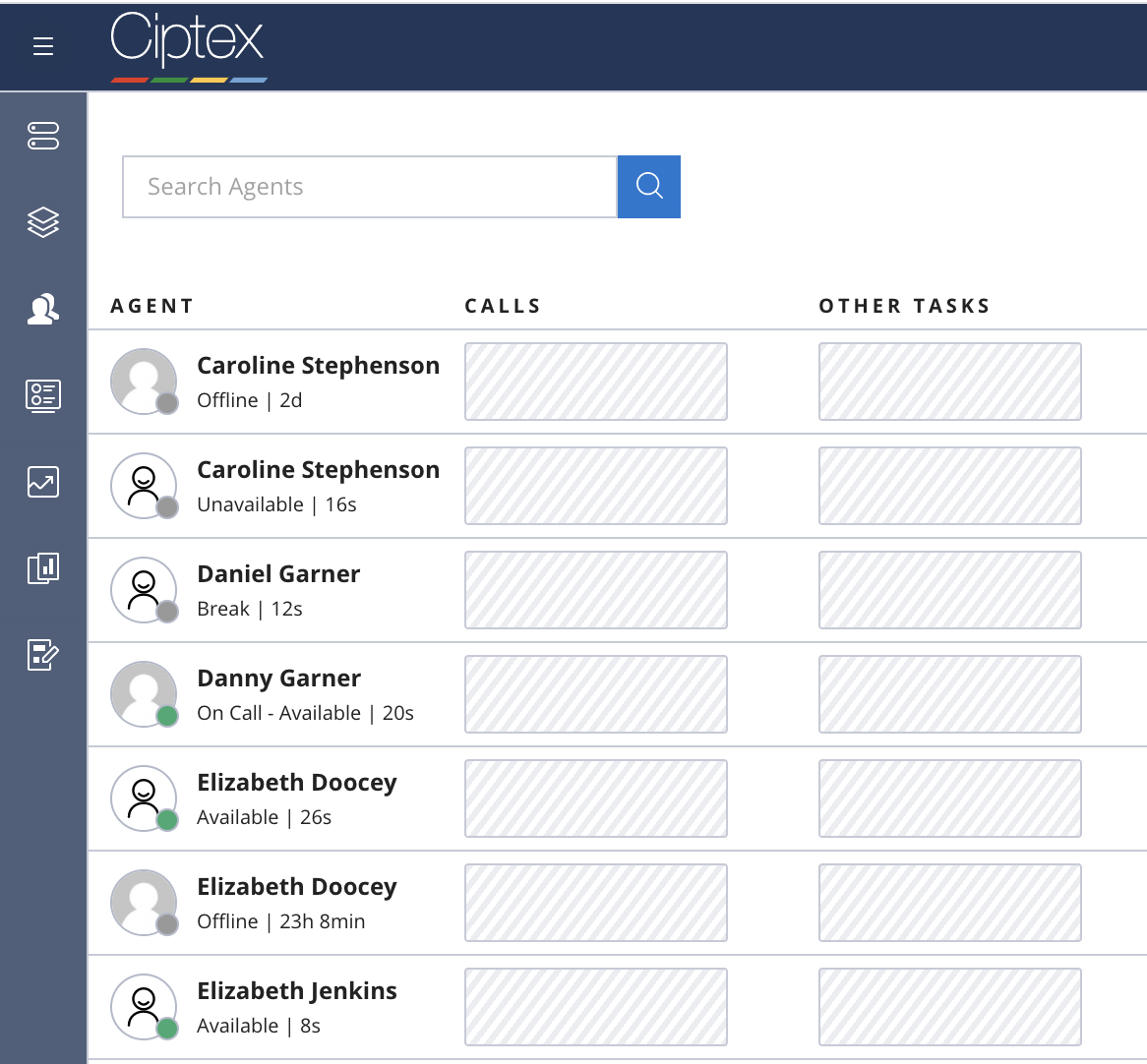 Select the agent you wish to assign a skill to, and this will open a tab on the right side of the screen.

By clicking on the drop-down menu, you can select the appropriate skill to add.
Once you have selected the skill, the transparent blue '+' button will turn opaque and clicking on this will assign the skill to the agent.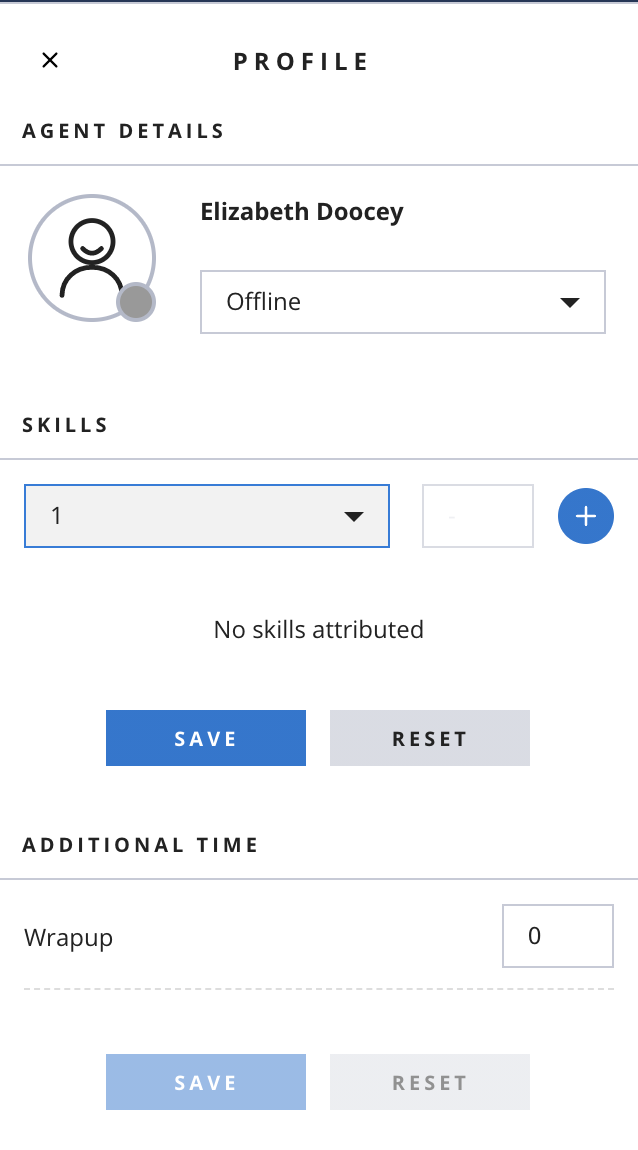 Once the skill has been added click save and then the change is live immediately.