This guide describes how to complete a warm transfer as an agent in RACE. A warm transfer is when you speak with an agent before the call is transferred. This gives you the opportunity to provide the destination agent with relevant background information before transferring the call (without the caller hearing).
On the RACE platform you will see a warm transfer is often referred to as 'consult'.
Guide Steps
Agent A and the customer are on an initial call. The agent decides they would like to initiate a warm transfer/consult.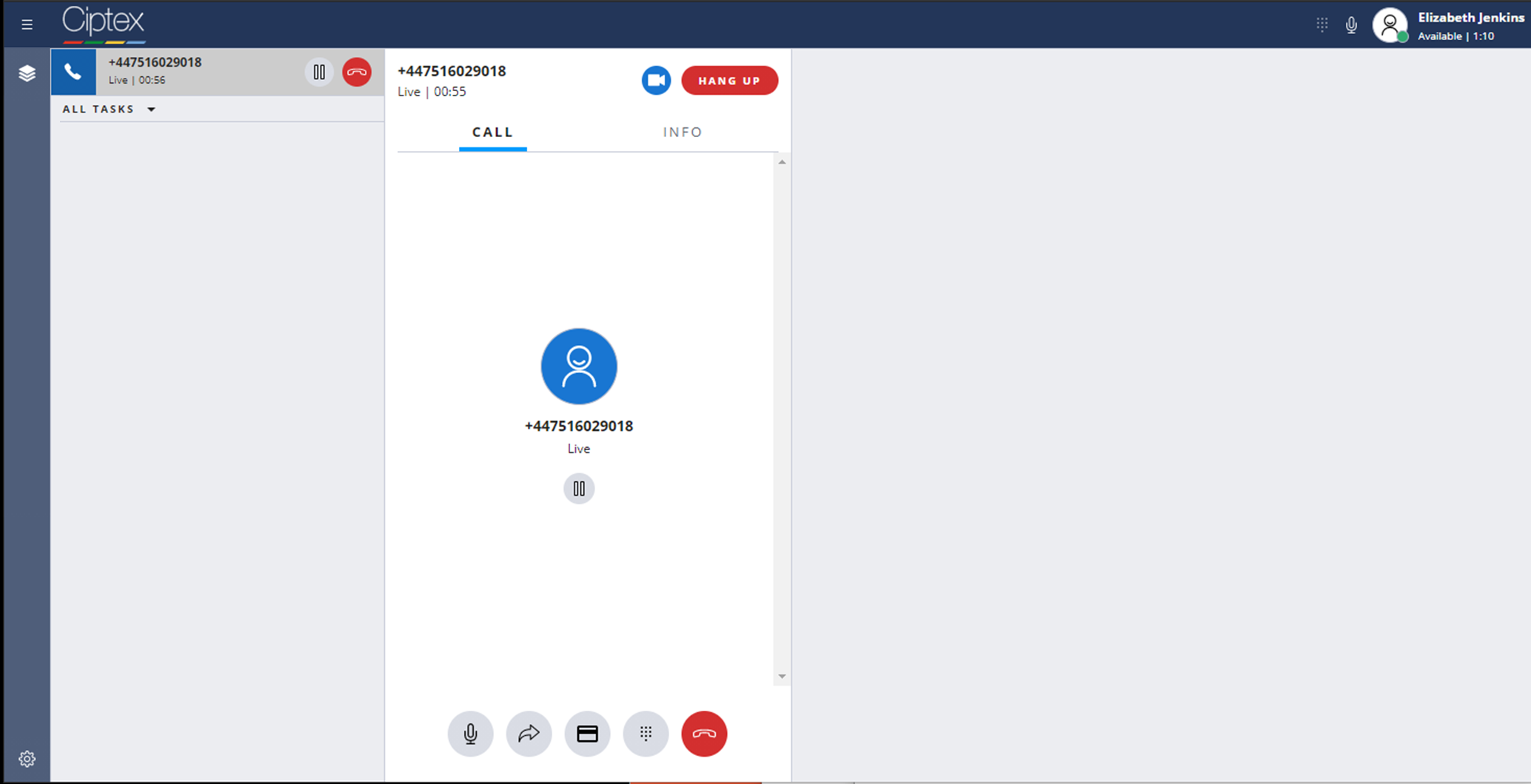 Agent A initiates a warm transfer/consult by clicking the transfer button from the toolbar on the active call.
Clicking the transfer button displays a panel which shows a list of agents and their availability status. A second tab shows the available queues. Agent A can decide to initiate a consult with an agent or queue.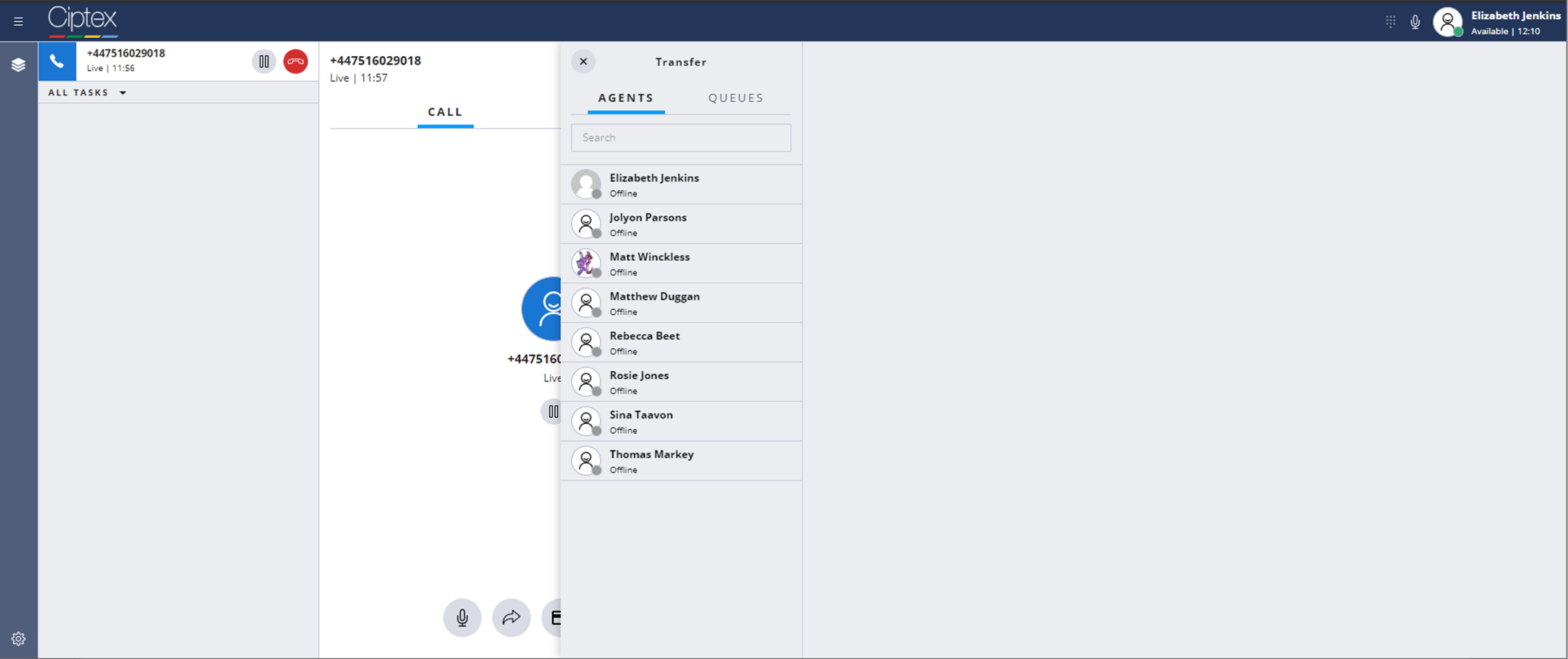 In this instance, Agent A initiates the warm transfer/consult with an available agent (Agent B). They hover over Agent B's name and click the consult button. This puts the caller on hold, and dials Agent B.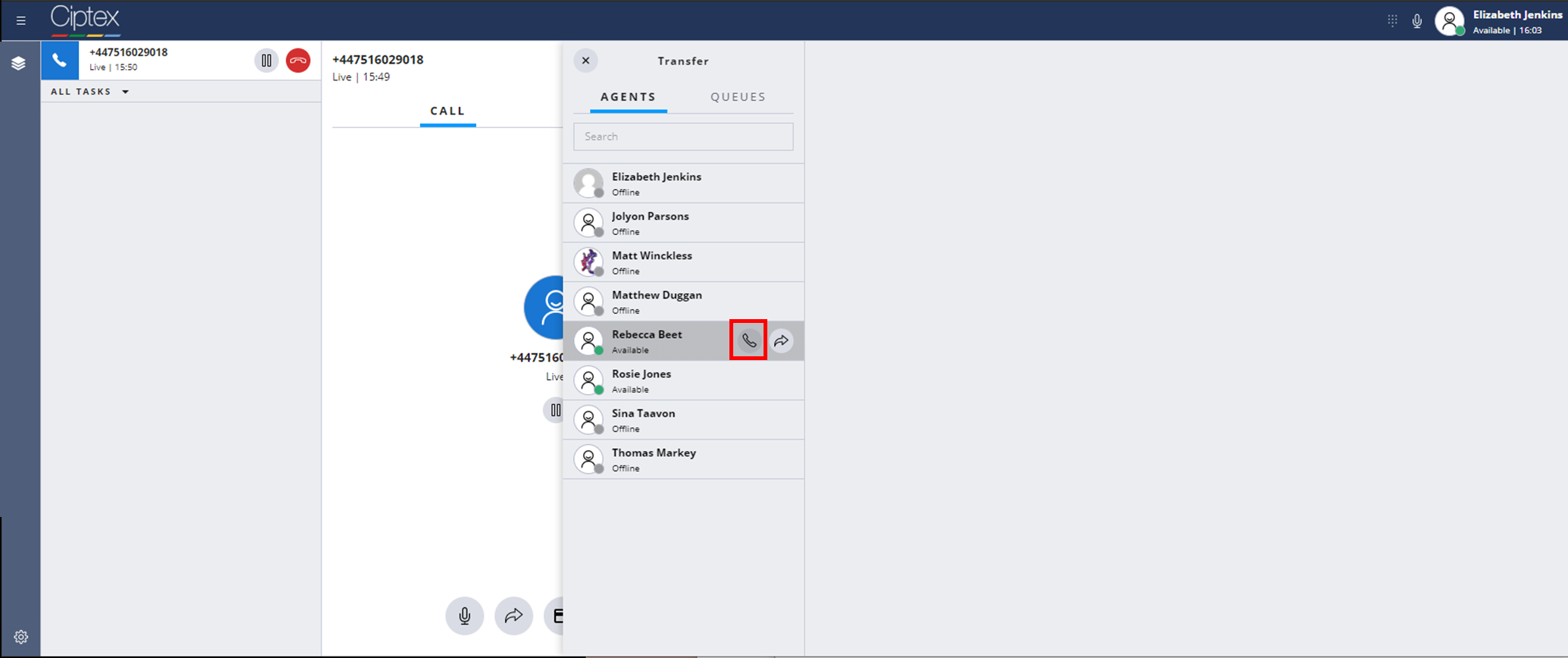 When Agent B answers the call, the caller is still on hold. This allows Agent A and Agent B to discuss the caller's needs without the caller ever hearing the conversation. The connection to Agent B is the consult call.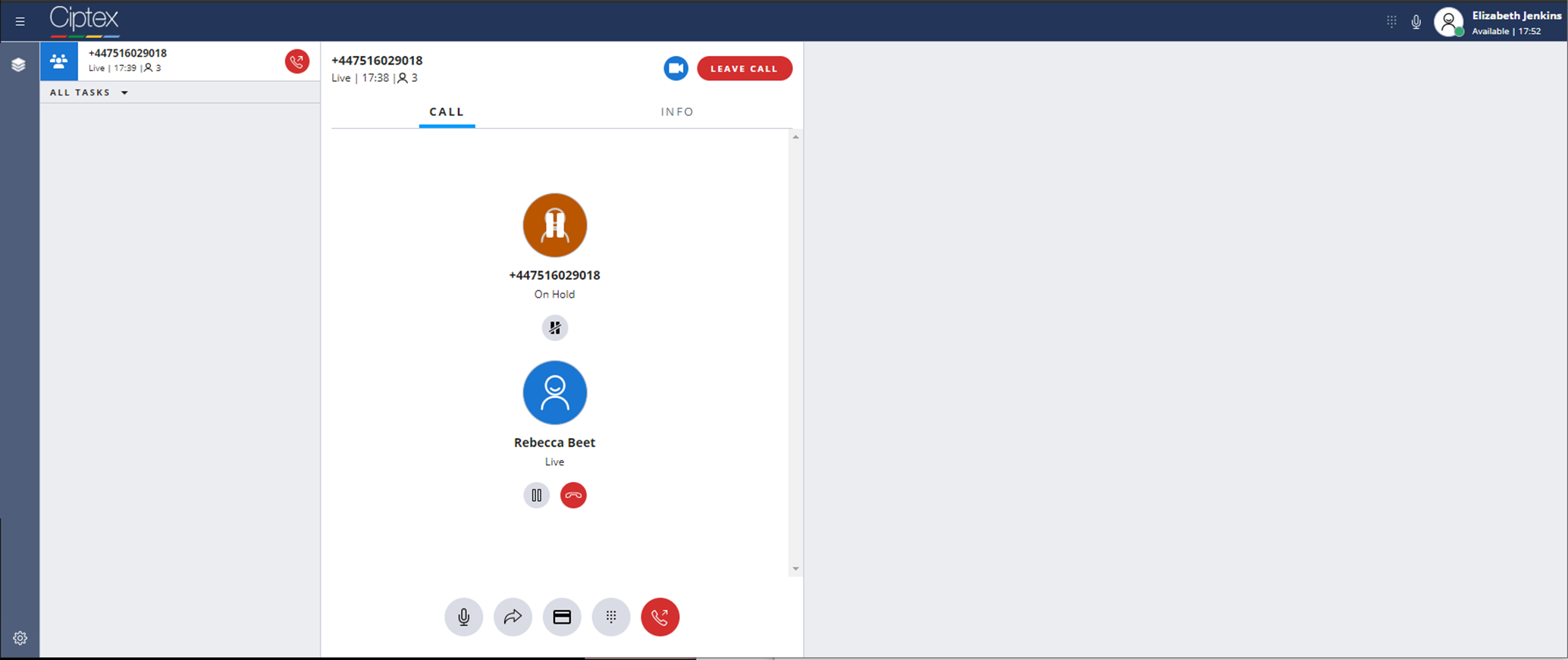 Once Agent B is ready to speak with the caller, Agent A can leave the call by pressing the hangup button. Agent B and the caller will continue the conversation. The warm transfer/consult is now complete.