This guide describes how an agent can wrap up and complete a call in RACE.
Guide Steps
Wrap up is the state that the agent is automatically placed in once a task (e.g. voice, video, SMS, chat) is ended either by the customer or the agent. It provides the opportunity for the agent, for example, to update a third-party CRM customer record with notes they collected from their conversation with the customer.
If a Race Admin has set up task outcomes, agents will be required to click on the Outcomes tab and select a suitable outcome from the drop-down menu before pressing complete. Agents also have the option to enter any relevant notes about the task.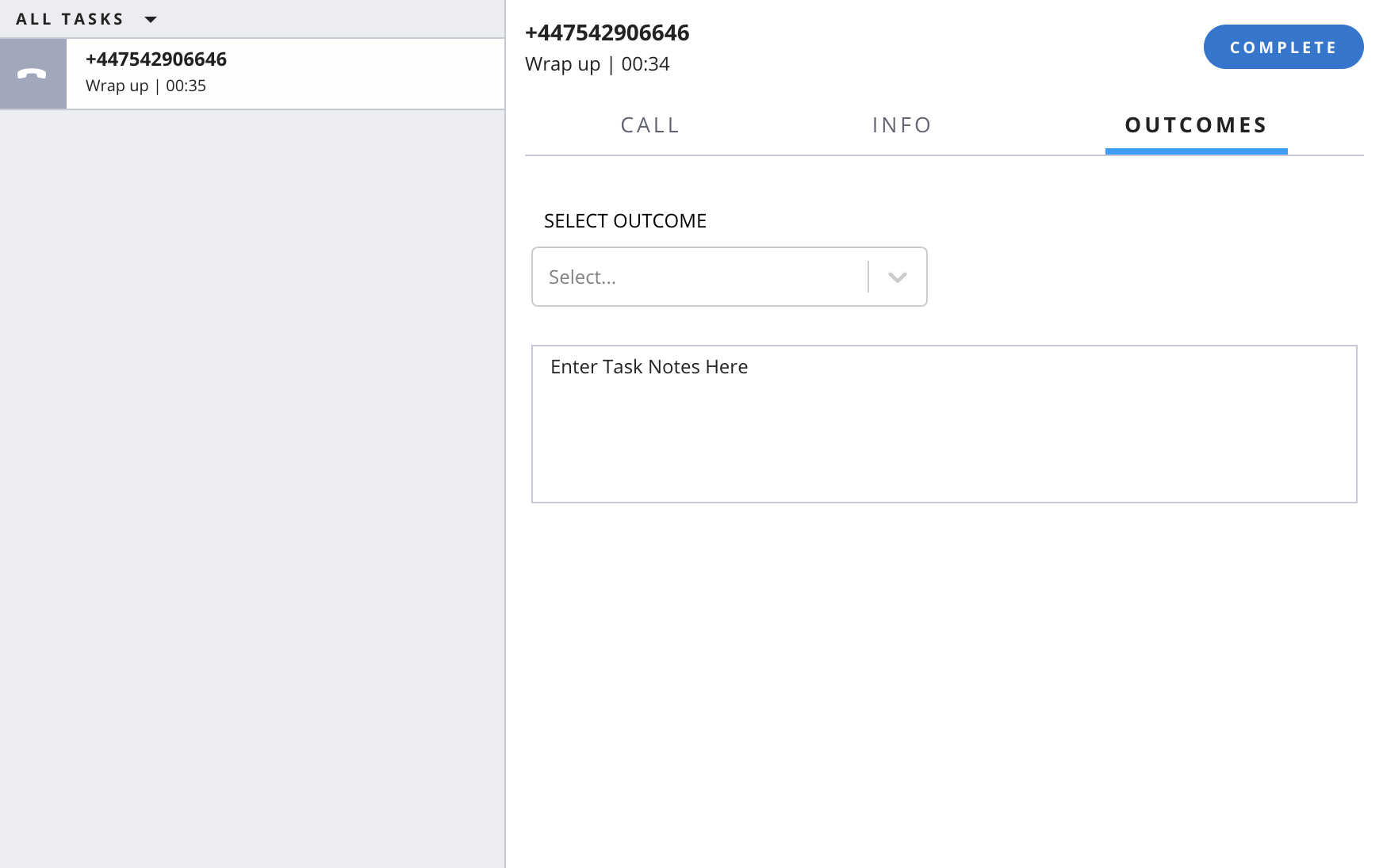 If outcomes are enabled and the agent hasn't selected an outcome before pressing Complete, they will see the following message.

Once wrap-up has finished the agent can press complete. This will clear the task from the queue and put them into the available status, ready to accept new tasks.