This guide describes how an agent on a voice call with a customer can start a video call with the customer in RACE.
When the agent is engaging in a conversation with a customer through voice call or SMS it may be useful for both the agent and the customer to transfer to a video call, as it creates a more personal experience.
Guide Steps
During an SMS or Webchat, an agent can select the video call button at the top of the task window to send a link to the customer to initiate the video call.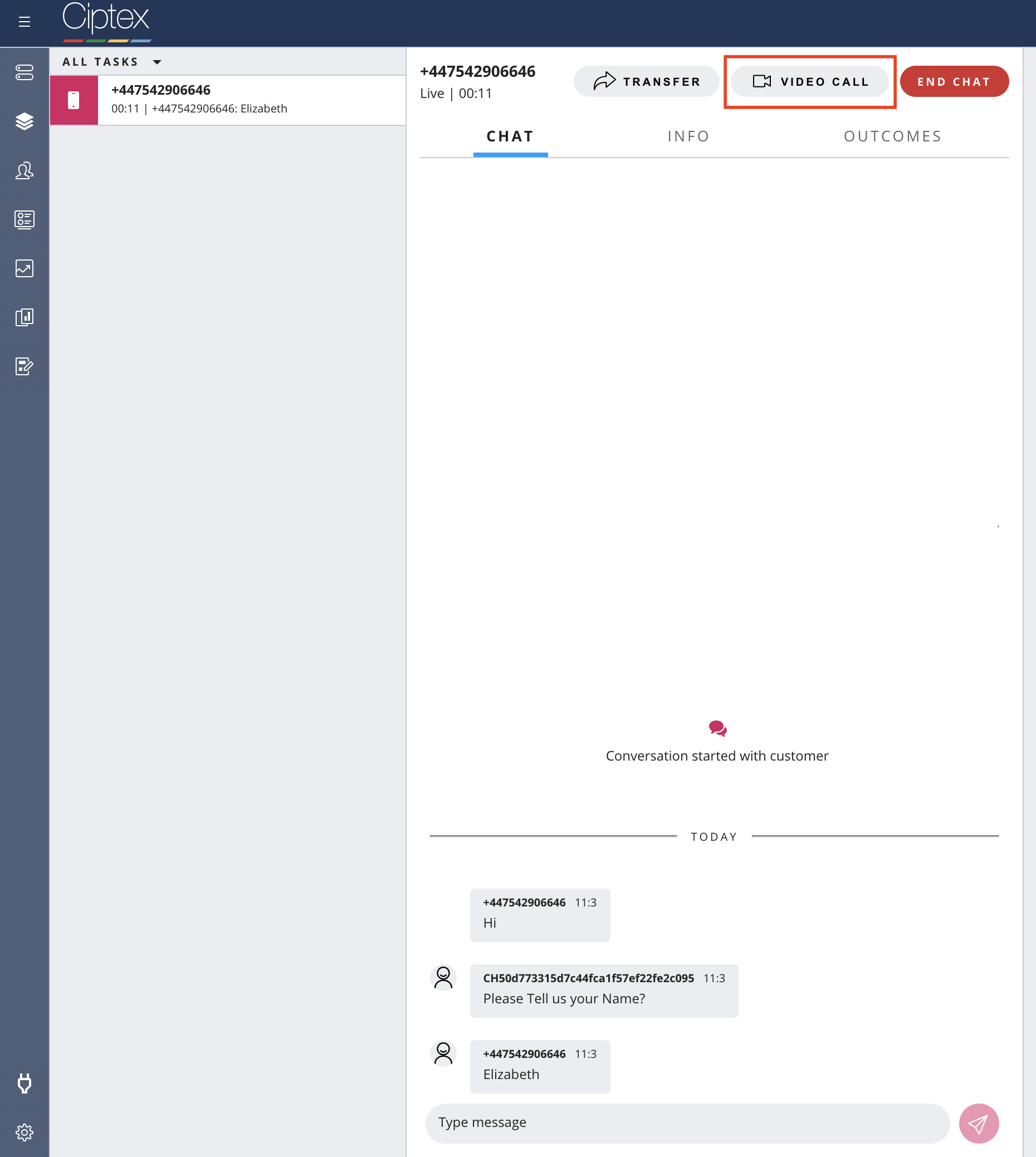 During a voice call, the video call button will be located at the bottom of the conversation window as shown below.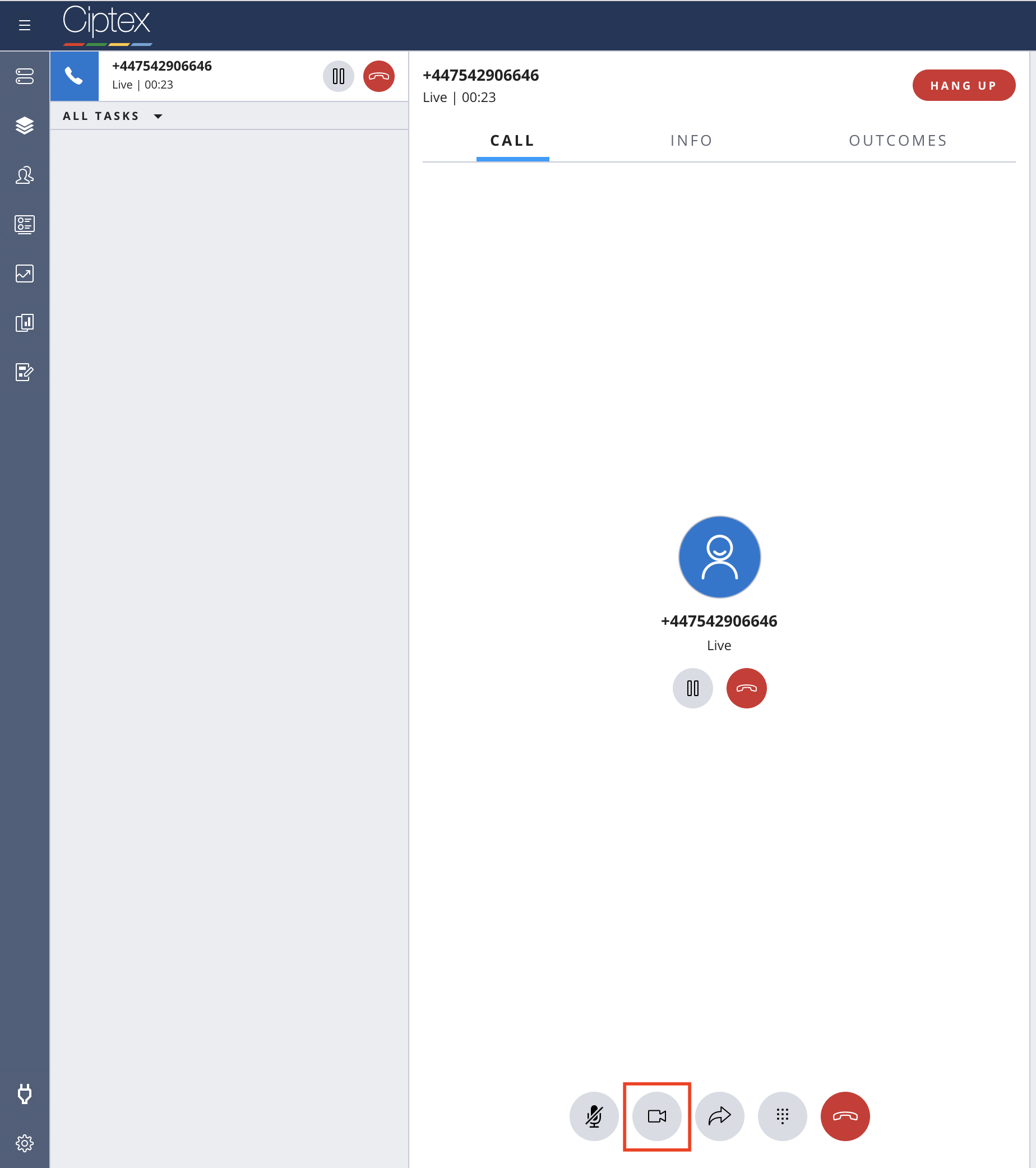 If the customer is using SMS or a voice call, they will be sent a link to start the video call as an SMS. If the customer is using Webchat, the link will be sent in the Webchat conversation as shown below.
Once the customer has clicked on the link and initiated the video call, a new video call task will be presented to the agent in the taskbar. Agents have to accept the task to start the video call.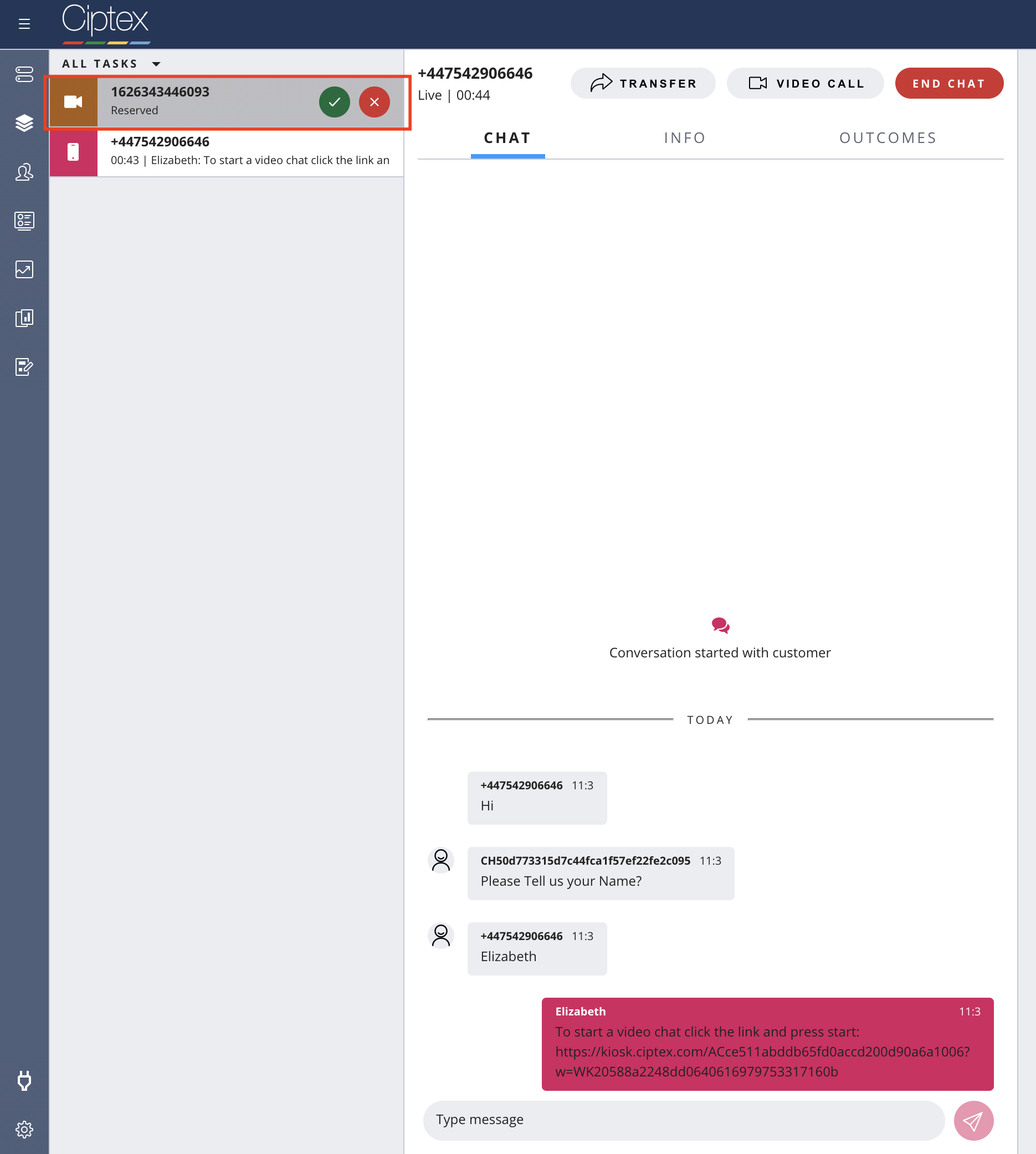 Once the agent has accepted the video call task, a new tab will be added to the conversation window called 'Video'. Clicking on this tab will allow the agent to see the customer.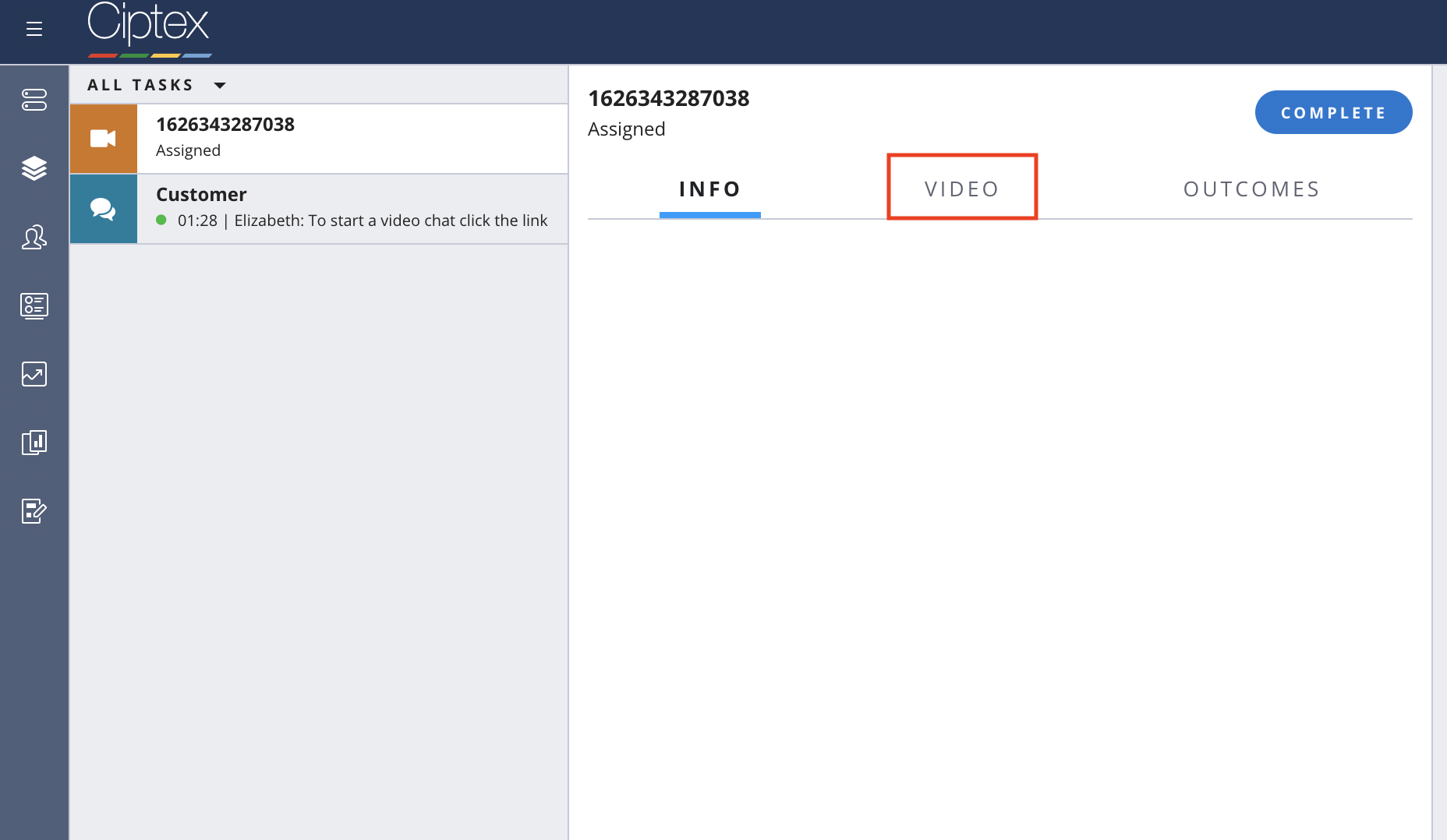 A large display of both the customer and the agent's camera view will be present in this tab. The agent also has the option to mute themselves or hang up from the video call on this tab.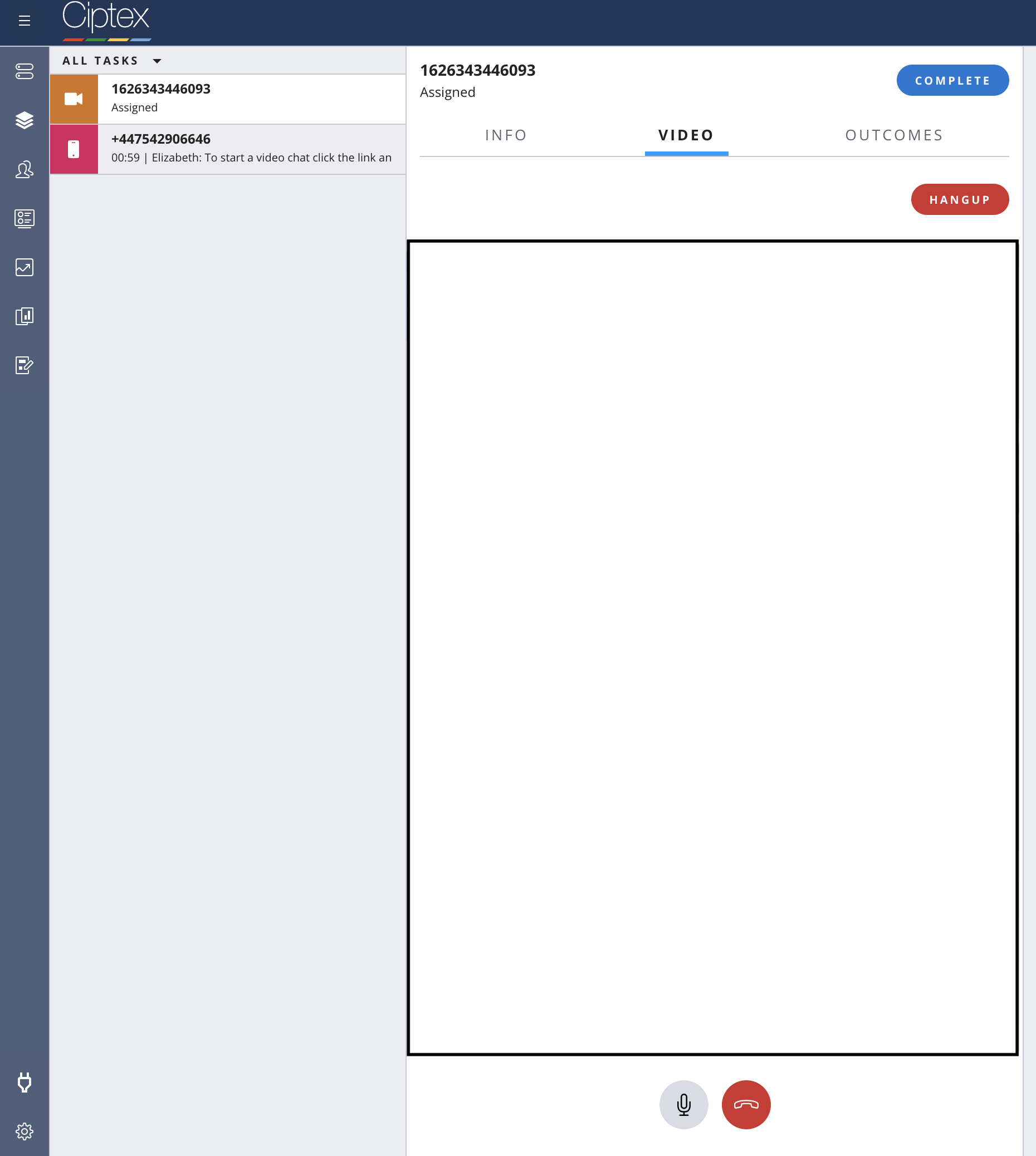 When the video call has ended, the call will go into wrap-up mode. This allows the agent to update a third-party CRM customer record with notes they collected from their conversation with the customer.
However, the original SMS, Voice or Webchat task will still be present on the agent's taskbar. Agents will also need to end this and enter wrap up mode to complete the task. This means that the agent or customer can end the video call once it is no longer needed but still continue to communicate the way they originally were.