This guide describes how to complete a cold transfer as an agent in RACE. A cold transfer is when you transfer a call directly to another agent. On the RACE platform, you will see that this is often referred to as a 'transfer'.
Guide Steps
During a call, Agent A decides that Agent B would be better equipped to deal with a customer. The second icon on the toolbar at the bottom of the call screen starts a call transfer.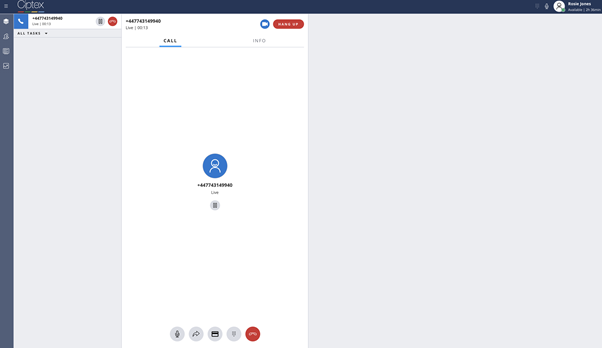 Clicking the transfer button displays a panel that shows a list of agents and their availability status. A second tab also shows the available queues.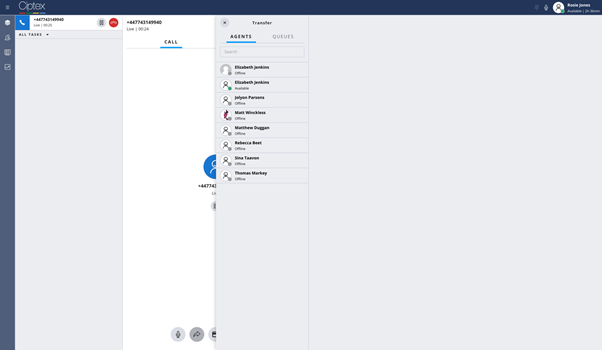 Calls can only be transferred to available agents. Agent A must click on the available Agent B and then click on the arrow icon to transfer the call to this agent.
Once Agent A has selected an agent to transfer the call to, they will enter the wrap-up state where they have time to update a third-party CRM customer record with notes they collected from their conversation with the customer. The agent can then press complete which will clear the task from the queue and put them into the available status to take another call.