This guide describes how to listen to call recordings and view chat transcripts as a supervisor in RACE.
Call recordings and chat transcripts cannot be accessed by users with the agent role. In order to access and manage calls and chat transcripts, thesupervisororadmin role is required.
Guide Steps
In the RACE workspace, click on the 'Dashboard' icon, highlighted in red. This will display several dashboard views, all of which provide production statistics.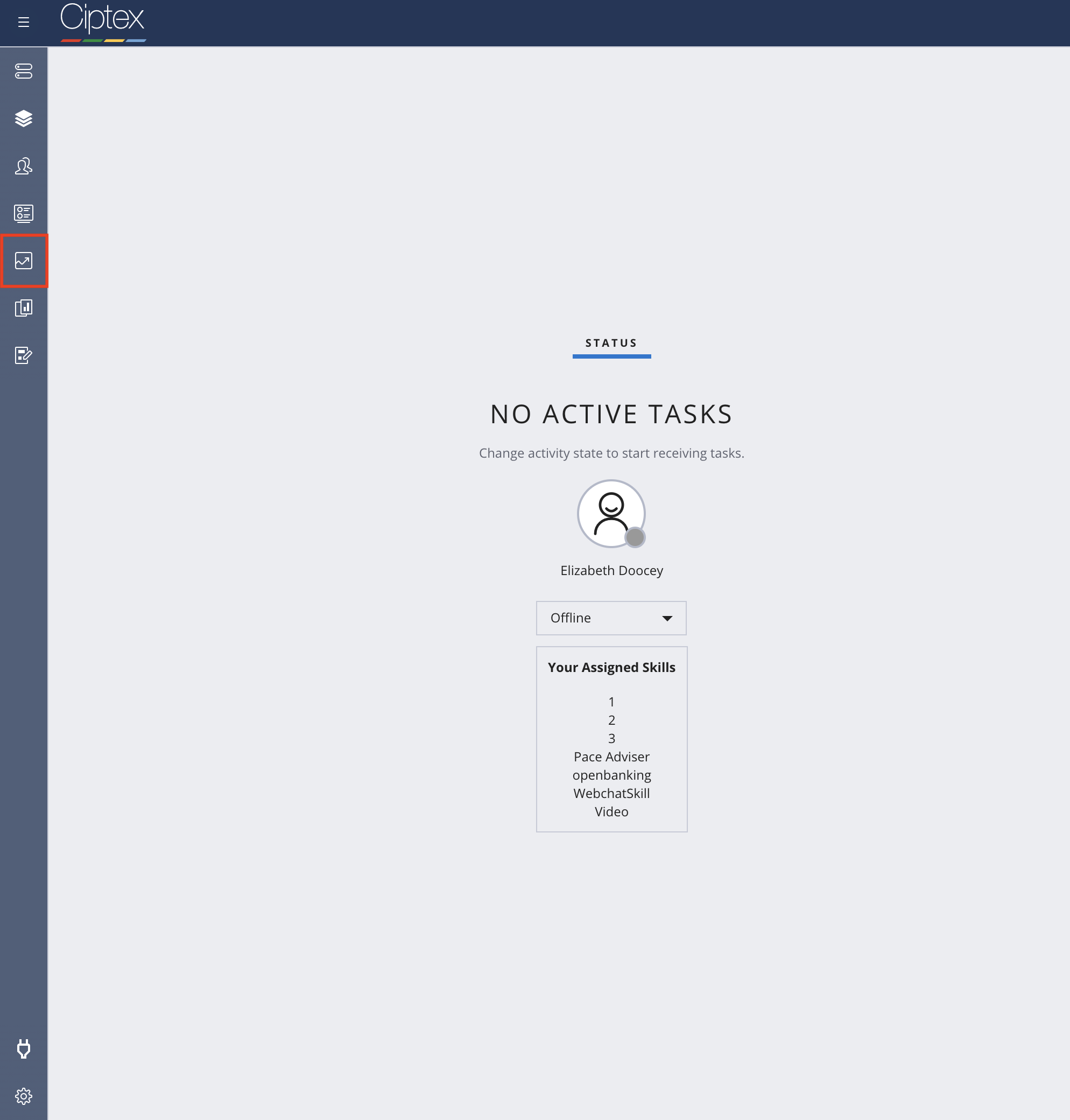 Navigate to the Conversations dashboard. This dashboard displays a list of calls handled by agents, with their respective recording links.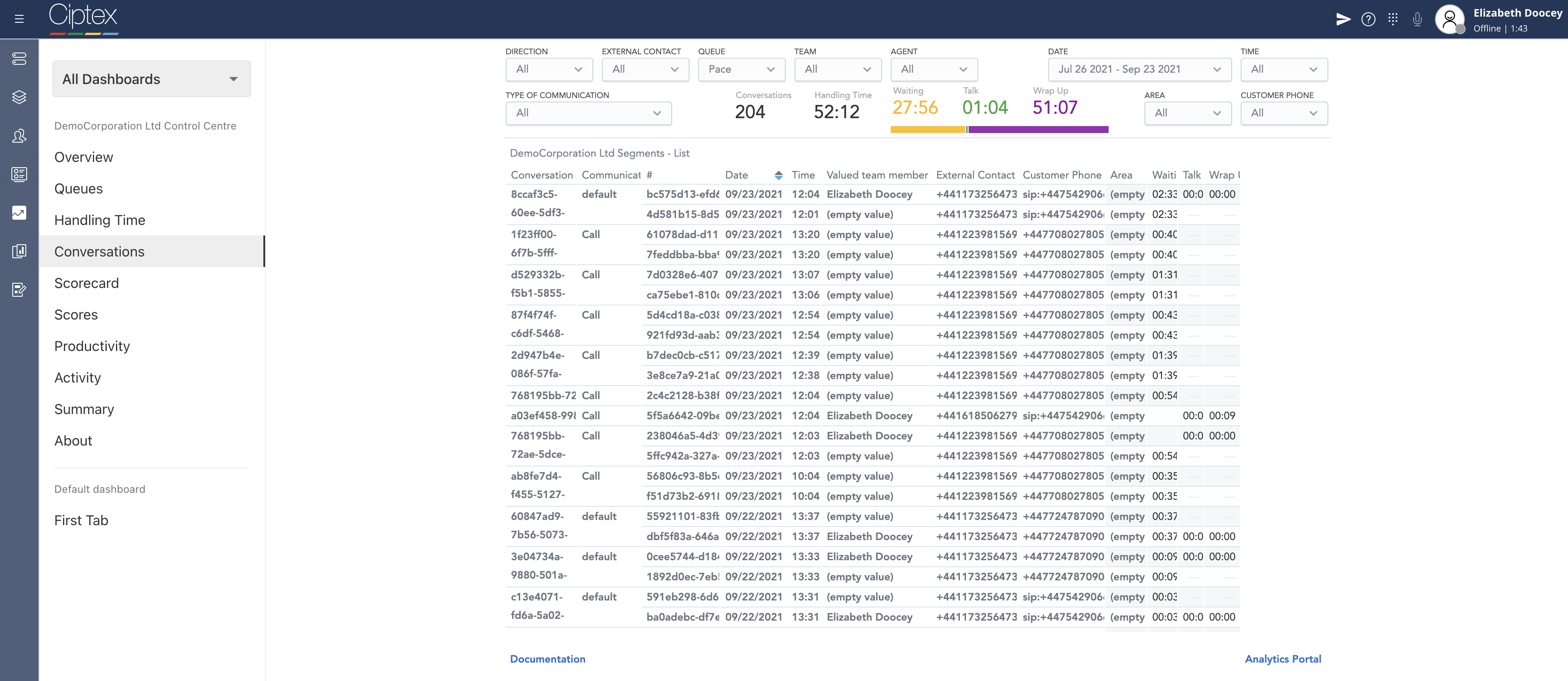 The first column displays the conversation type, either a 'Call' or 'Chat'. The second column ['#'] displays the recording link and clicking on a link where the conversation type is equal to 'Call' will open up a built-in audio player.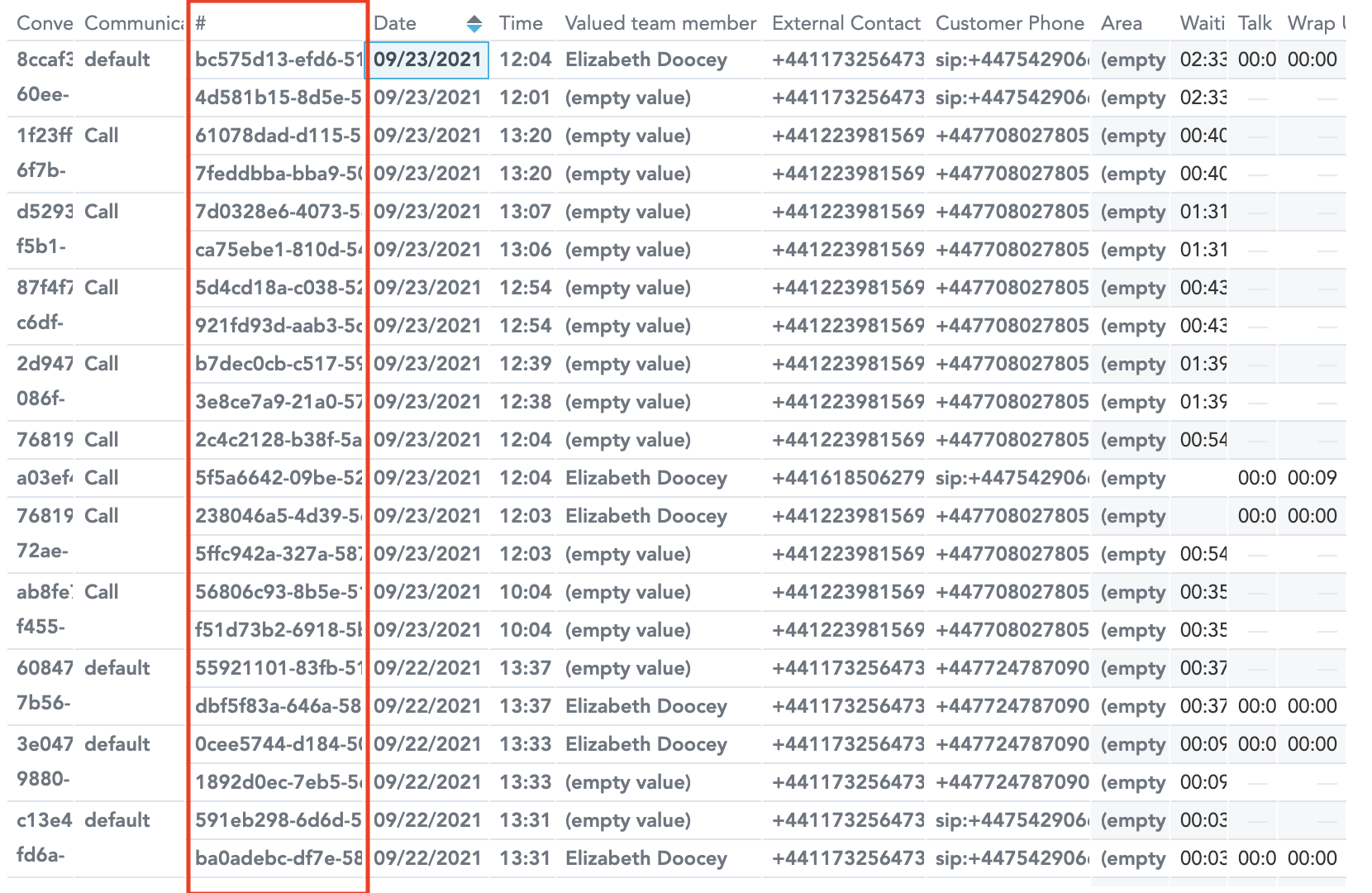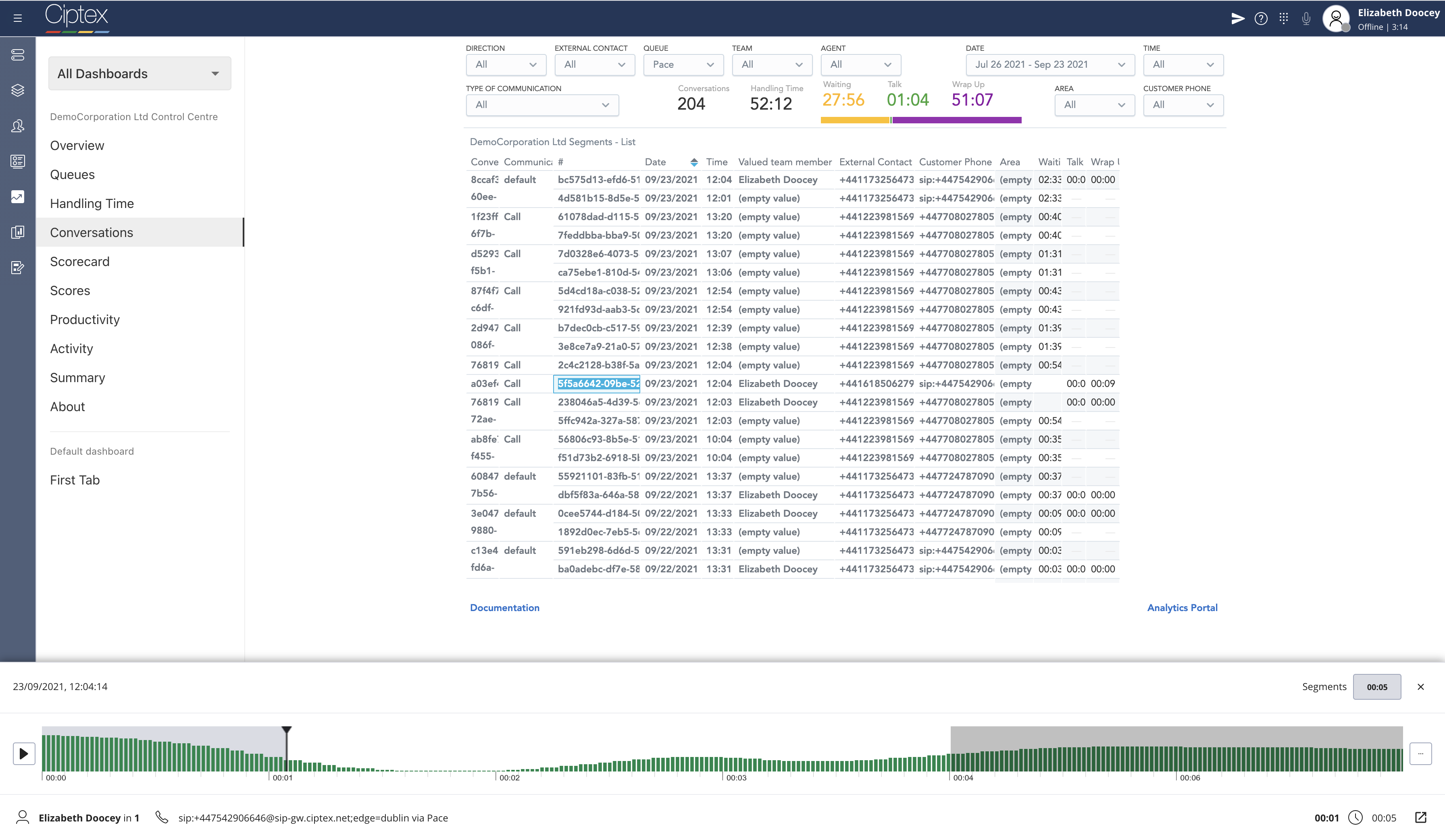 To read a chat transcript, click on a link where the conversation type is equal to 'Chat'. Clicking on a link will open a tab on the right side of the screen which contains a complete transcript of the chat conversation.