This article contains the following sections:
Race Schedules cannot be accessed by users with the agent or supervisor roles. In order to access and manage schedules, the admin role is required.
Understanding schedules
To set up and review operating hours, you must have the Race Schedule plugin enabled on your account, and be an administrator.
You can have multiple schedules used in different ways across your account. For example, when schedules are used for operating hours, agents cannot receive tasks from end-users outside of the scheduled working hours.
You can apply schedule exception days which are exceptions to your usual weekly schedule. When a schedule exception is set, the weekly schedule will be ignored. This is useful for setting holidays, e.g. Christmas Day, New Years Day.
Setting up operating hours
While logged in as a RACE administrator, navigate to the bottom left and select the Race Admin cogwheel [1].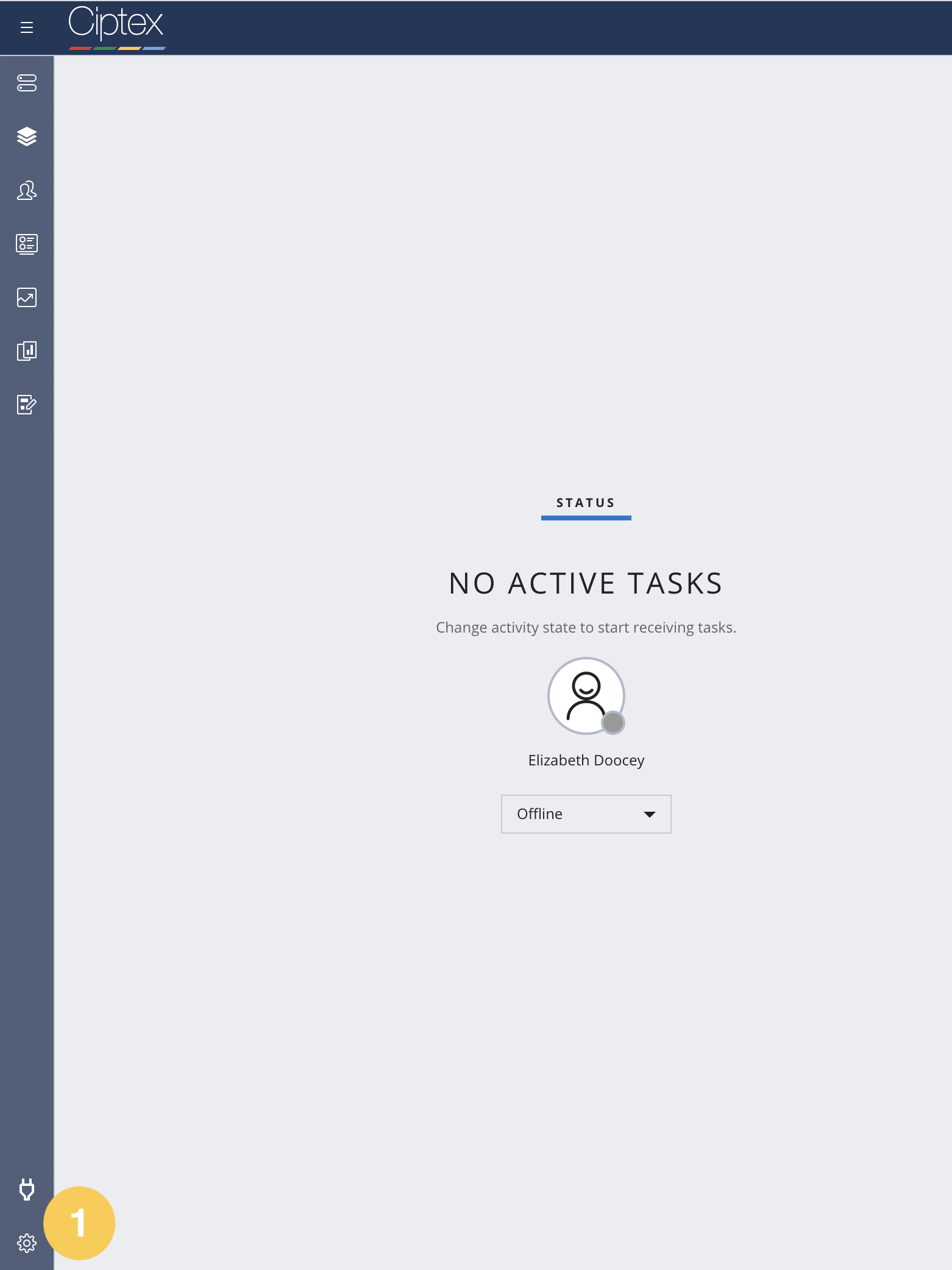 Select configure on the RACE Schedule plugin [2].

Enter the name of the schedule [3], and select the plus ('+') icon [4].

Select the newly created schedule [5] from the 'Schedules' list.

Choose the timezone the schedule will operate in [6].
To begin creating your Weekly Occurring Schedule, click 'Add Entry' [7].

Select the day of the week and then choose the start and end times by selecting the clock icon.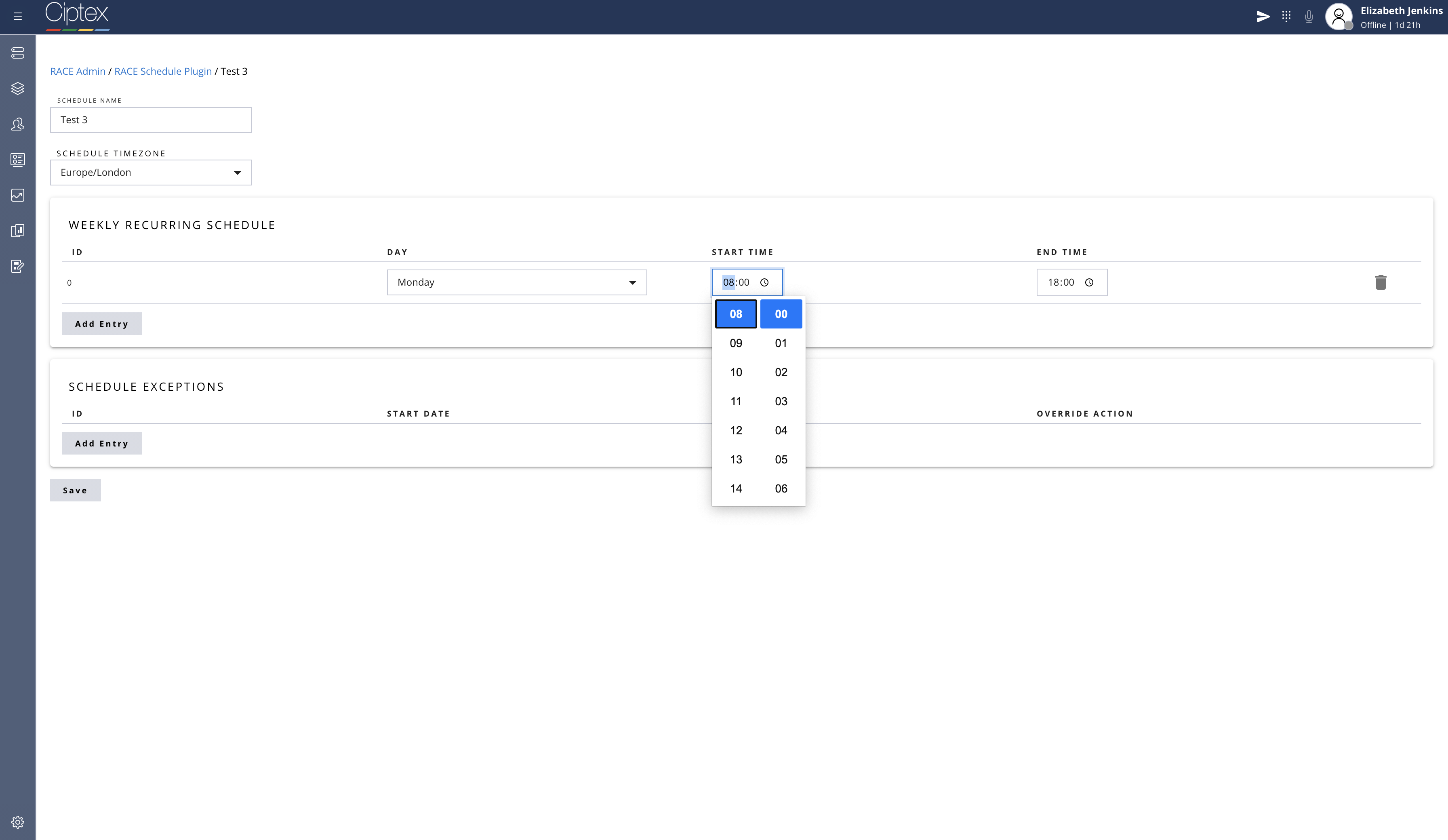 Repeat steps 5-6 to continue creating your schedule.
Once done, click Save.
For exceptions to the weekly occurring schedule, you may create entries in the 'Schedule Exceptions' section.
Under Schedule Exceptions click 'Add Entry' and here you can input the start and end dates of the exception.
Then you can choose override action type.

Play - lets you play a message. Enter the URL of the message to be played.

Say - lets you play a text-to-speech message. Select the language and voice of the message you would like to play. Specify in the text the message to be played.

None - the default no match action will be used e.g. the standard closed message will be played.

Repeat these steps as necessary to add further schedule exceptions.
Once finished, click save.
To apply your schedules, please contact the Ciptex Support Team and we will be able to assist you further.
Reviewing operating hours
To review account schedule hours
Go to Race Admin > Race Schedule > Schedules
Click on the schedule you would like to review.