This is a guide on how to use the Race Troubleshooter to report bugs, issues, etc, identified within your Race instance.
This article contains the following sections:
Understanding the Race Troubleshooter
To manage the Race Troubleshooter Integration, you must have the Race Troubleshooter enabled on your account and be an administrator.
The Troubleshooter Integration provides a mechanism for users, regardless of role, to let us know when they have identified a bug within Race. When the integration is enabled, users can quickly make a report without collecting logs - only a brief description is required! When the report is submitted, the Troubleshooter automatically collects the additional debugger information and records we need.
Enabling the Race Troubleshooter Integration
You can enable the RACE Troubleshooter Integration on the RACE Admin settings page.
Race Troubleshooter cannot be managed by users with the agent or supervisor roles. In order to manage the Troubleshooter Integration, the admin role is required.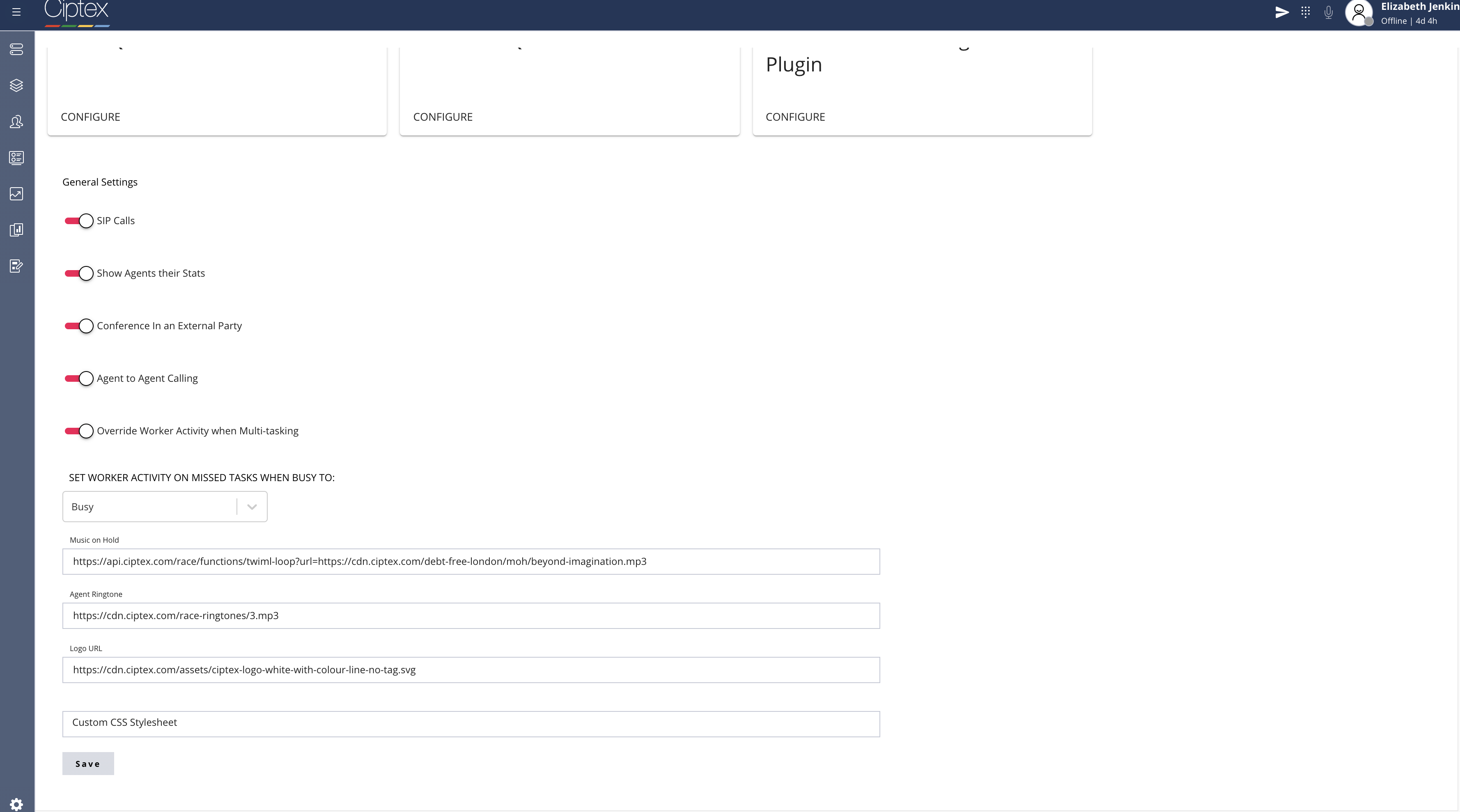 Submitting a report
Reports can be submitted via the Troubleshooter by all users.
Once the RACE Troubleshooter plugin has been enabled a new icon will appear in the bar on the top right side of the screen.
The icon is a question mark enclosed in a circle and clicking on the troubleshooter icon will open a new tab on the right side of the screen.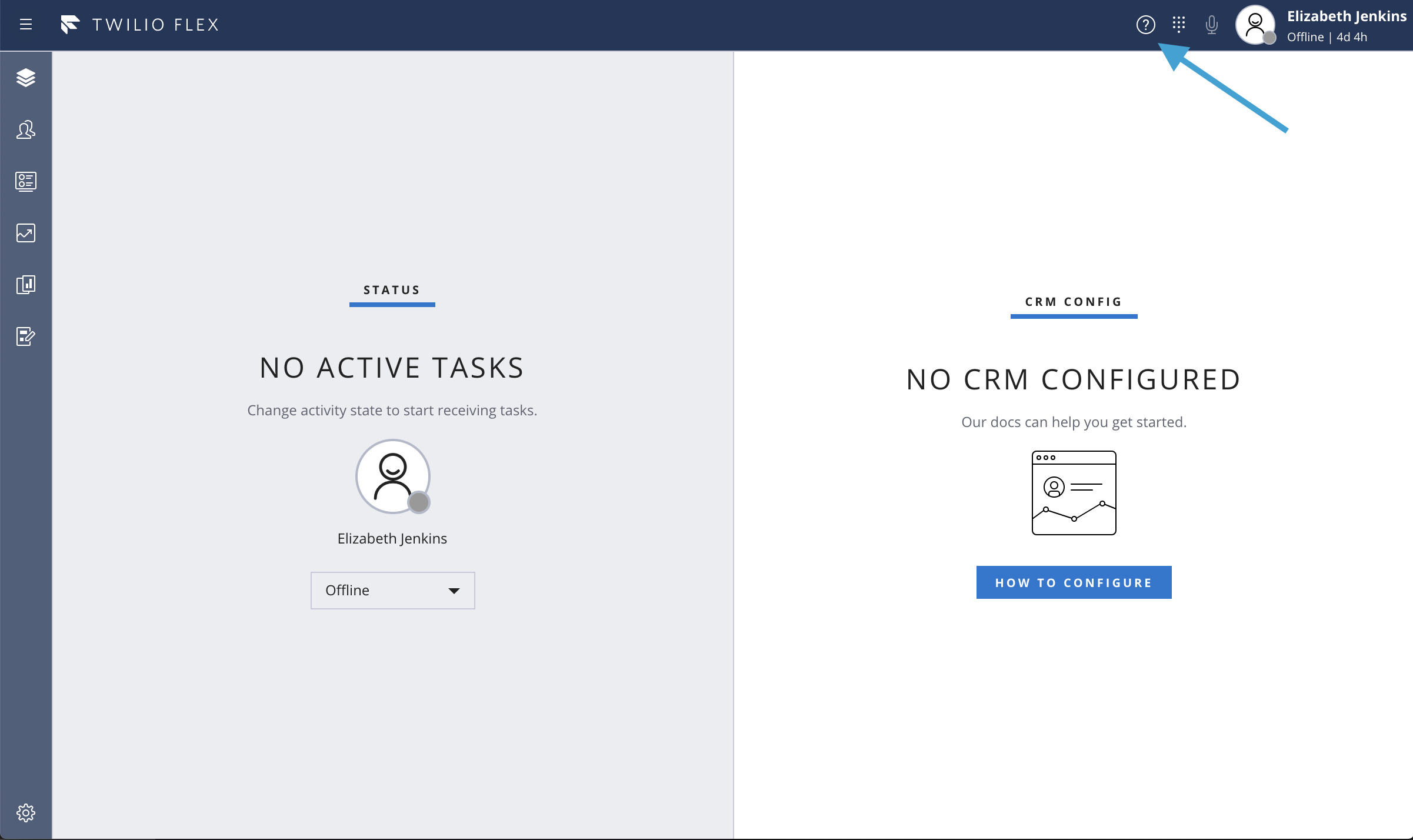 Enter a short description of the bug/issue being experienced. Your description may be no more than 200 characters long.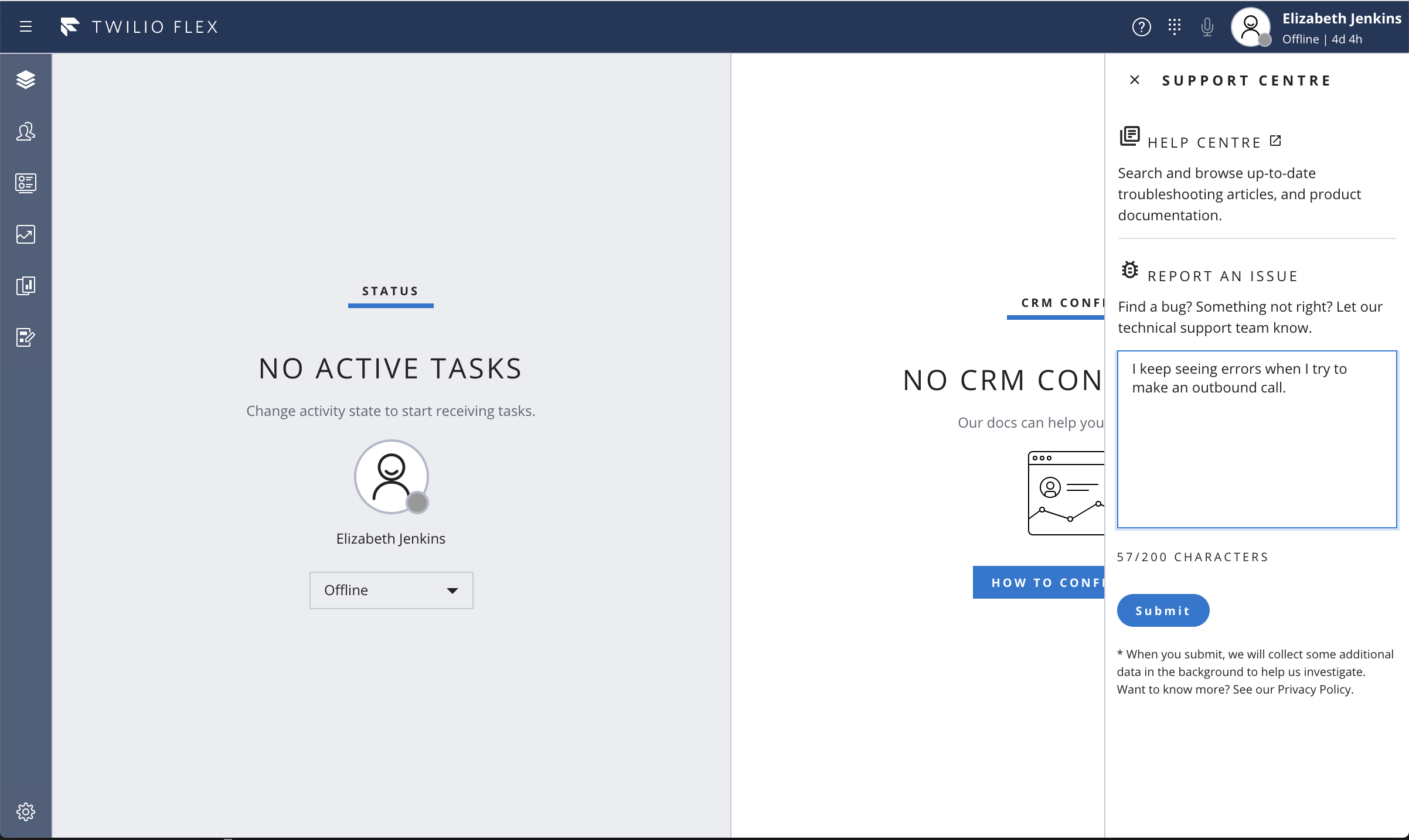 Click the submit button to send the report.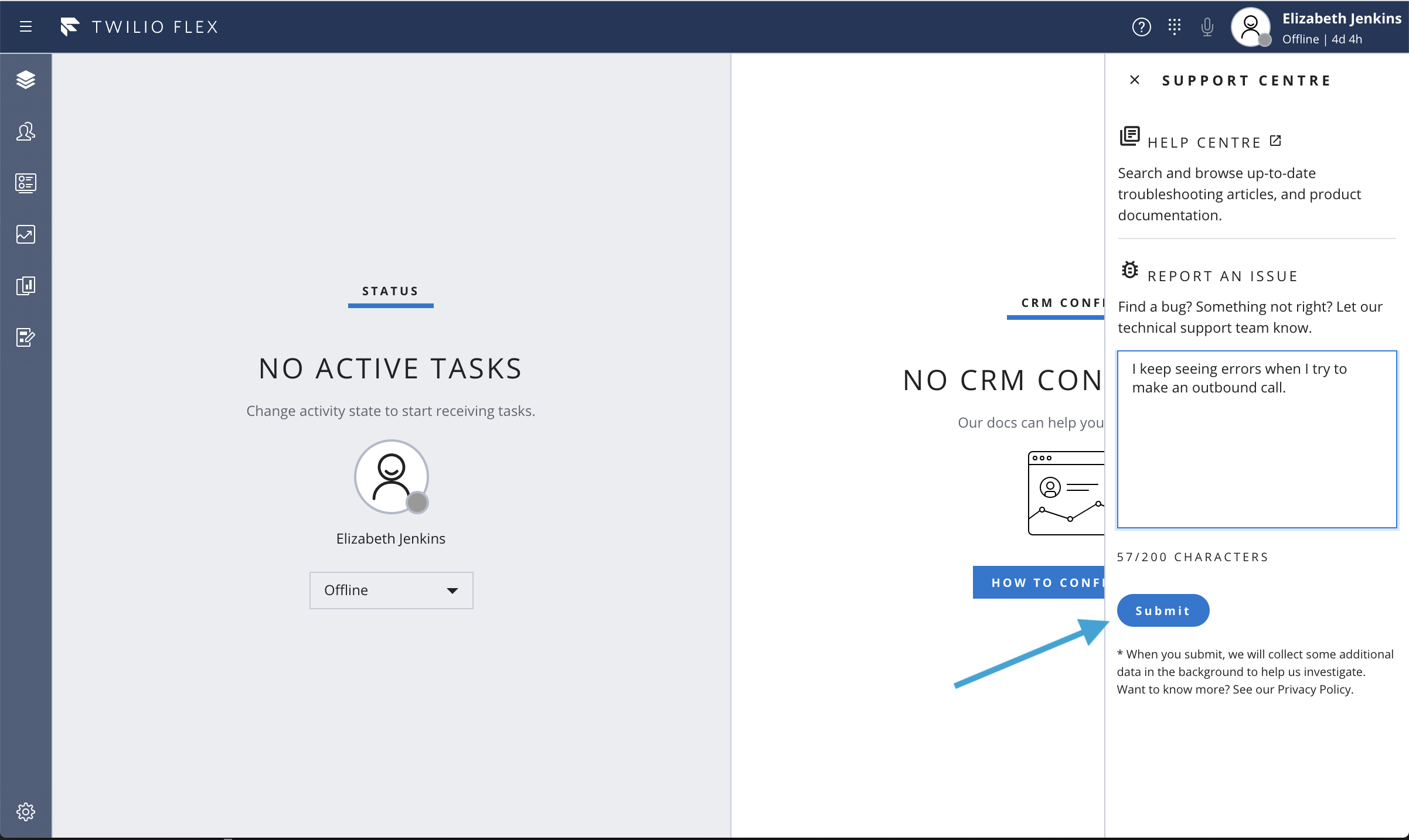 On successful submission, you will see a green banner notification.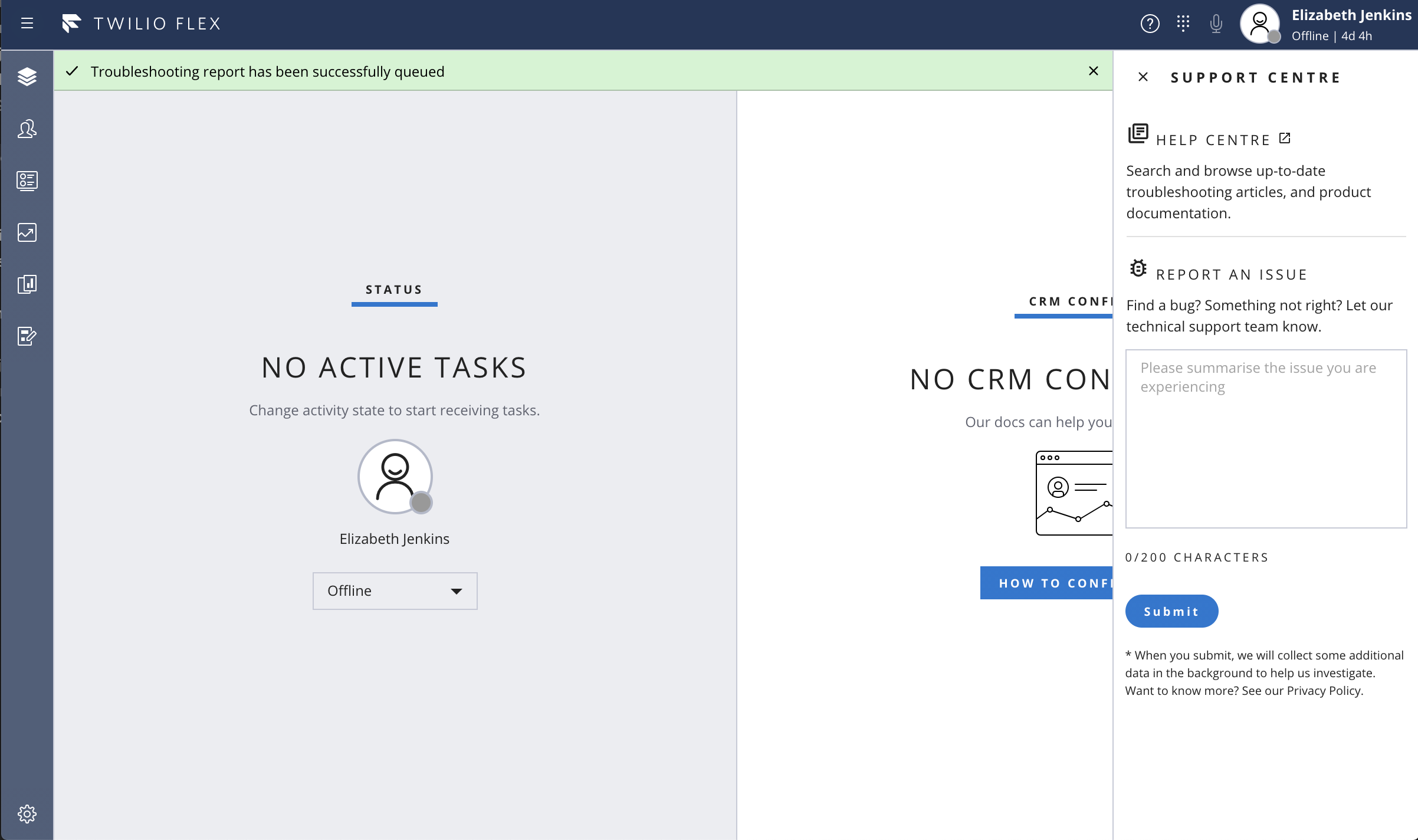 On unsuccessful submissions, you see a red banner notification.