This guide describes how to send proactive SMS messages to your customers as an agent on RACE. SMS can be sent to any number and can be used to send links to initiate video chats. Agents can also send SMS whilst attending voice calls and other tasks.
Proactive Outbound SMS can be sent by users with the agent or supervisor roles. However In order to set up and manage RACE Proactive Outbound the admin role is required. Follow the steps in the guide 'How to Set Up RACE Proactive Outbound' for more information.
Guide Steps
Proactive Outbound SMS must first have been set up by an administrator following the steps in the guide 'How to Set Up RACE Proactive Outbound'.
Once this has been set up correctly all agents will have a new icon [4] on the upper right side of the RACE interface which will allow them to send proactive outbound SMS.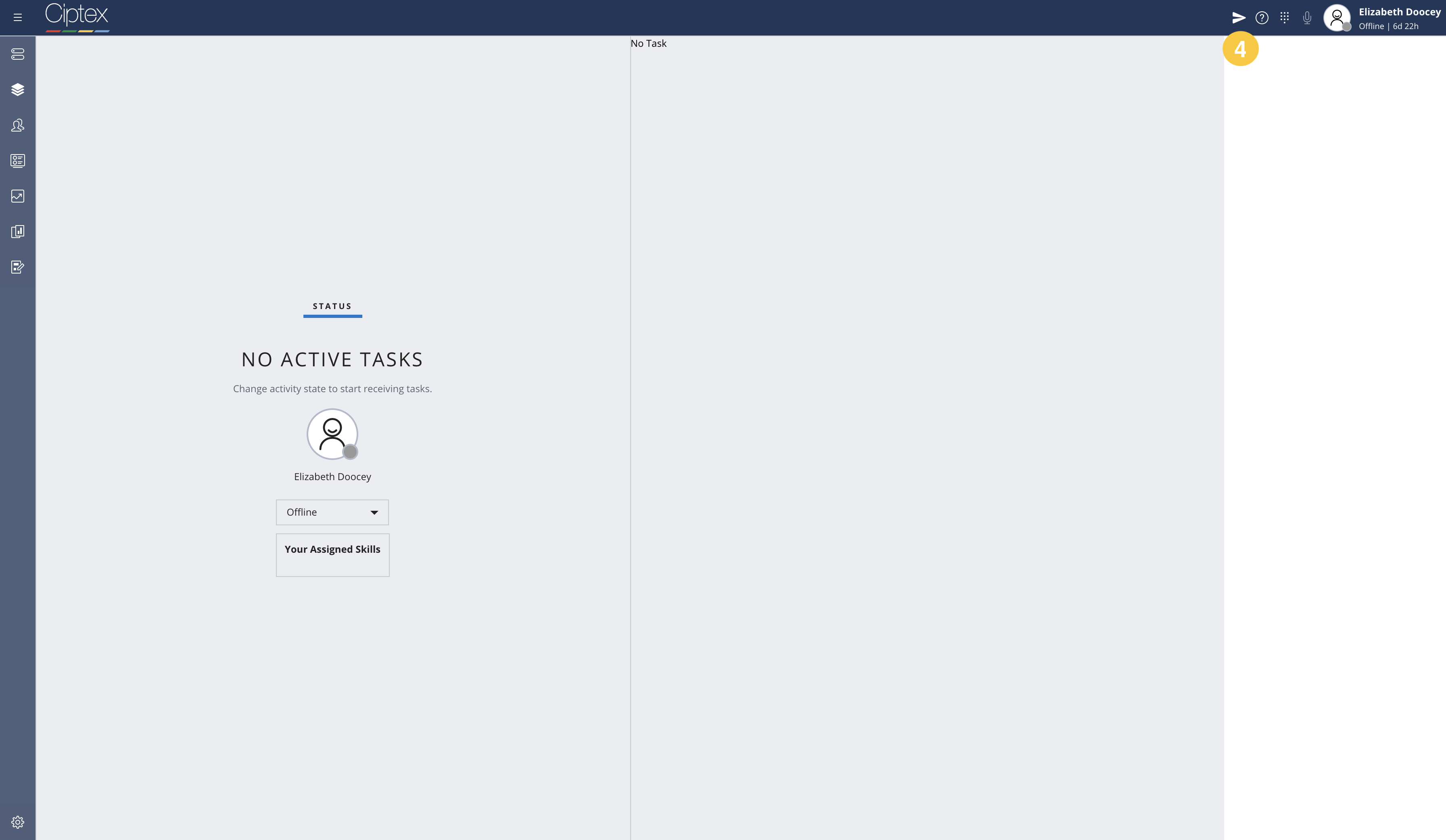 Clicking on this icon will open a tab on the right side of their screen.

A dial pad is displayed, along with a drop-down box that gives the agent the option to change the respective country code.
In order to make a successful call, the agent must drop the leading zero of the number that they are dialling. For example, a number located in Manchester would ordinarily be 0161 850 0000 however, after replacing the zero with +44 the number they would dial would look like this, +44161 850 0000.
Agents can then type a message out to the customer and pressing the video link icon will automatically add the video call link to the end of the typed out message.
Once a number has been entered and a message typed out the blue transparent send icon will turn opaque, allowing it to be clicked on. This will send the customer the message.