This article describes how administrators can enable and set up the Openwrks Plugin to allow agents to use Openbanking on calls with customers.
This article contains the following sections:
Openbanking can be used by users with the agent, supervisor, or admin roles. However, in order to enable the Openwrks plugin the admin role is required.
How to Set Up Openbanking
While logged in as a RACE administrator, navigate to the bottom left and select the Race Admin cogwheel [1].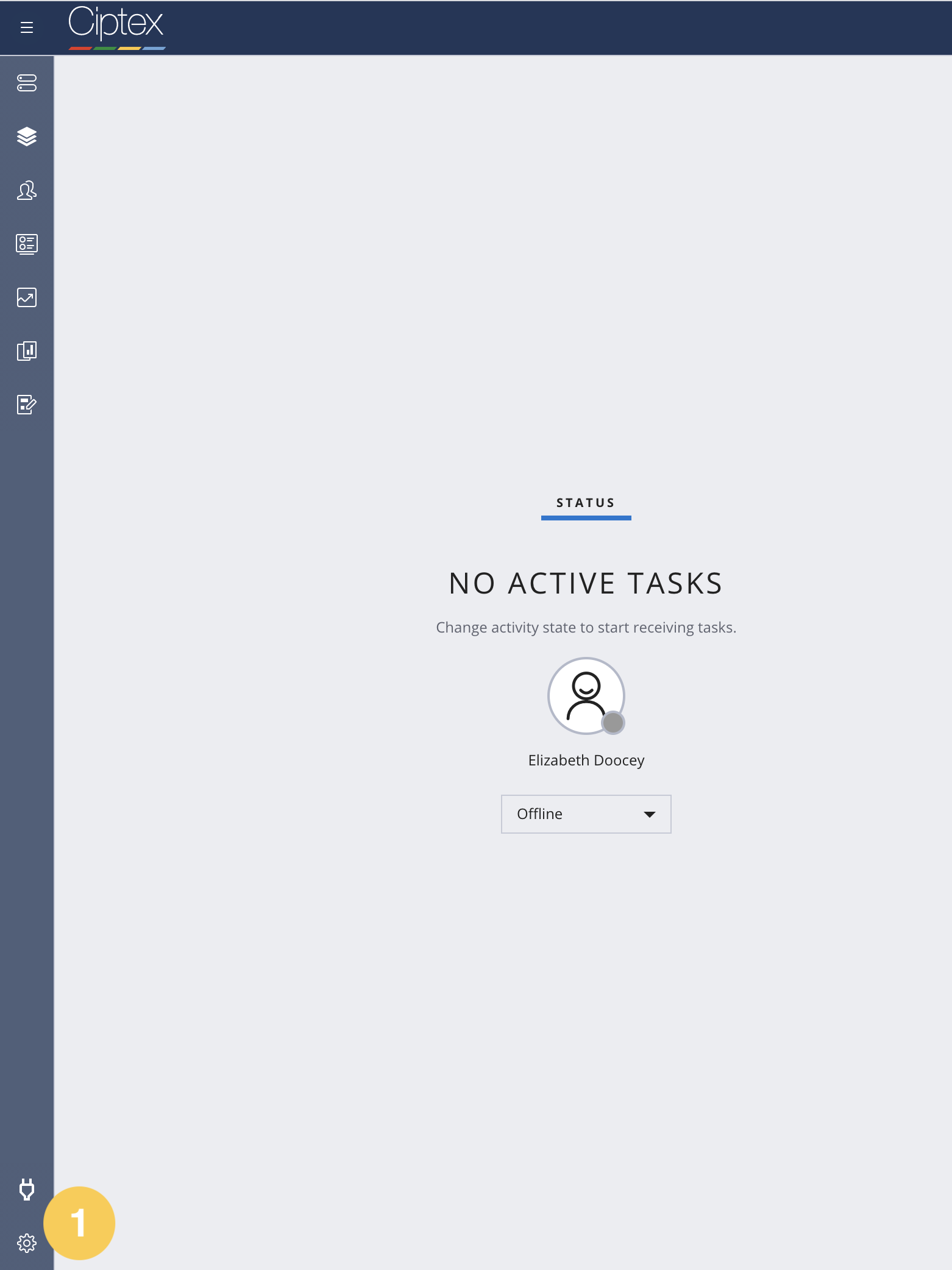 Select configure on the Openwrks Plugin [2]

A list of queues currently enabled on your RACE Flex will be visible under 'Enable Openbanking'. A drop down list next to each of the queues will allow you to choose True or False [3]. If a queue is marked as True, then Openbanking will be enabled on tasks which use this queue. Openbanking cannot be used on queues marked as False.
A drop down list under 'Skill for Openwrks' [4] allows you to choose which skill you require agents to have to use Openbanking on tasks.
After making changes to these settings press save to activate the changes.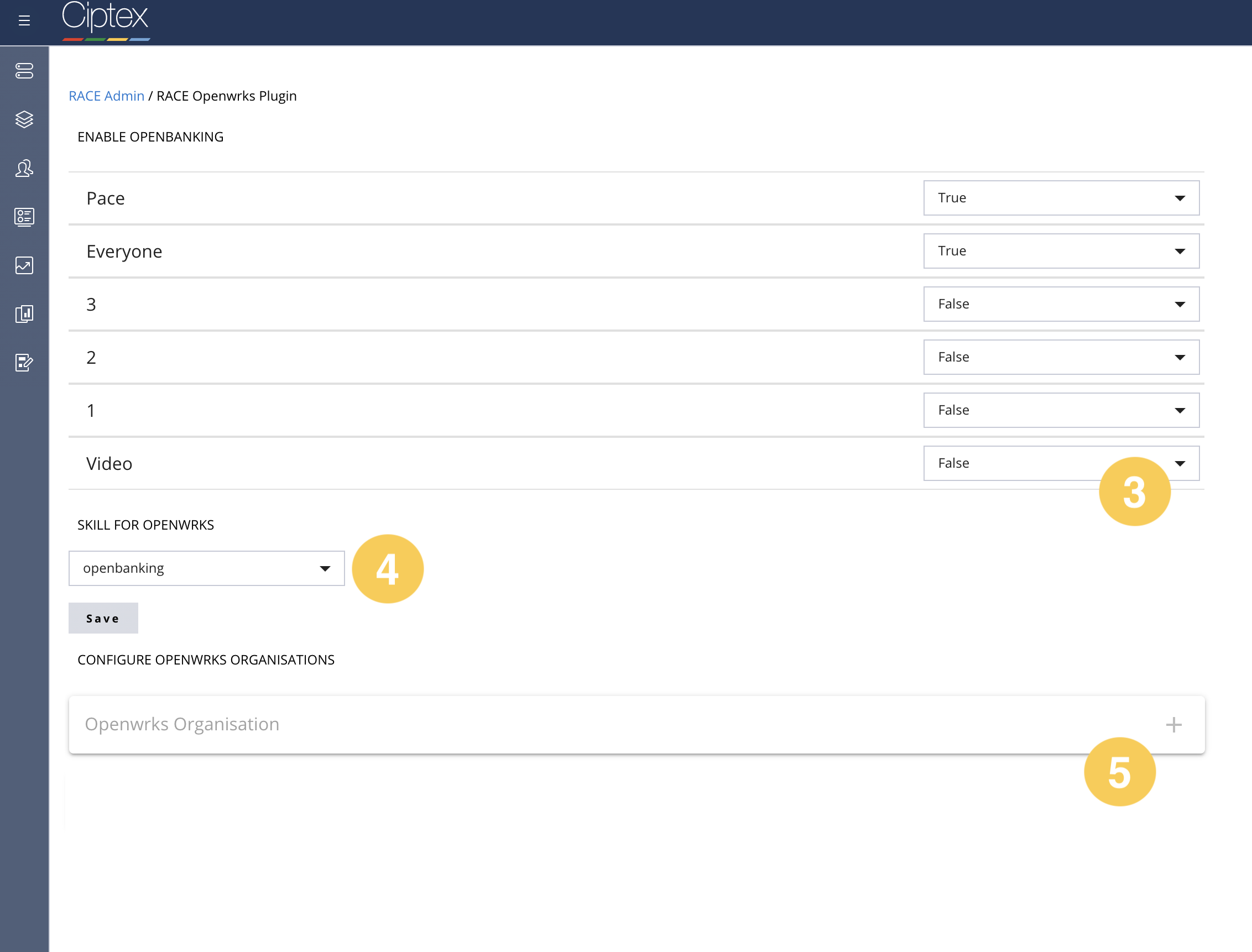 Configure Openwrks Organisations [5] allows you to link your Flex instance with your Openwrks account and enable your customers to use Openbanking.
Enter the name of your Openwrks Organisation and click the plus button [+] to add your Openwrks organisation to Flex.
Your new Openwrks organisation should be visible [6] and click on it to configure its settings. To delete an organisation click on the Bin icon next to the organisation you want to remove.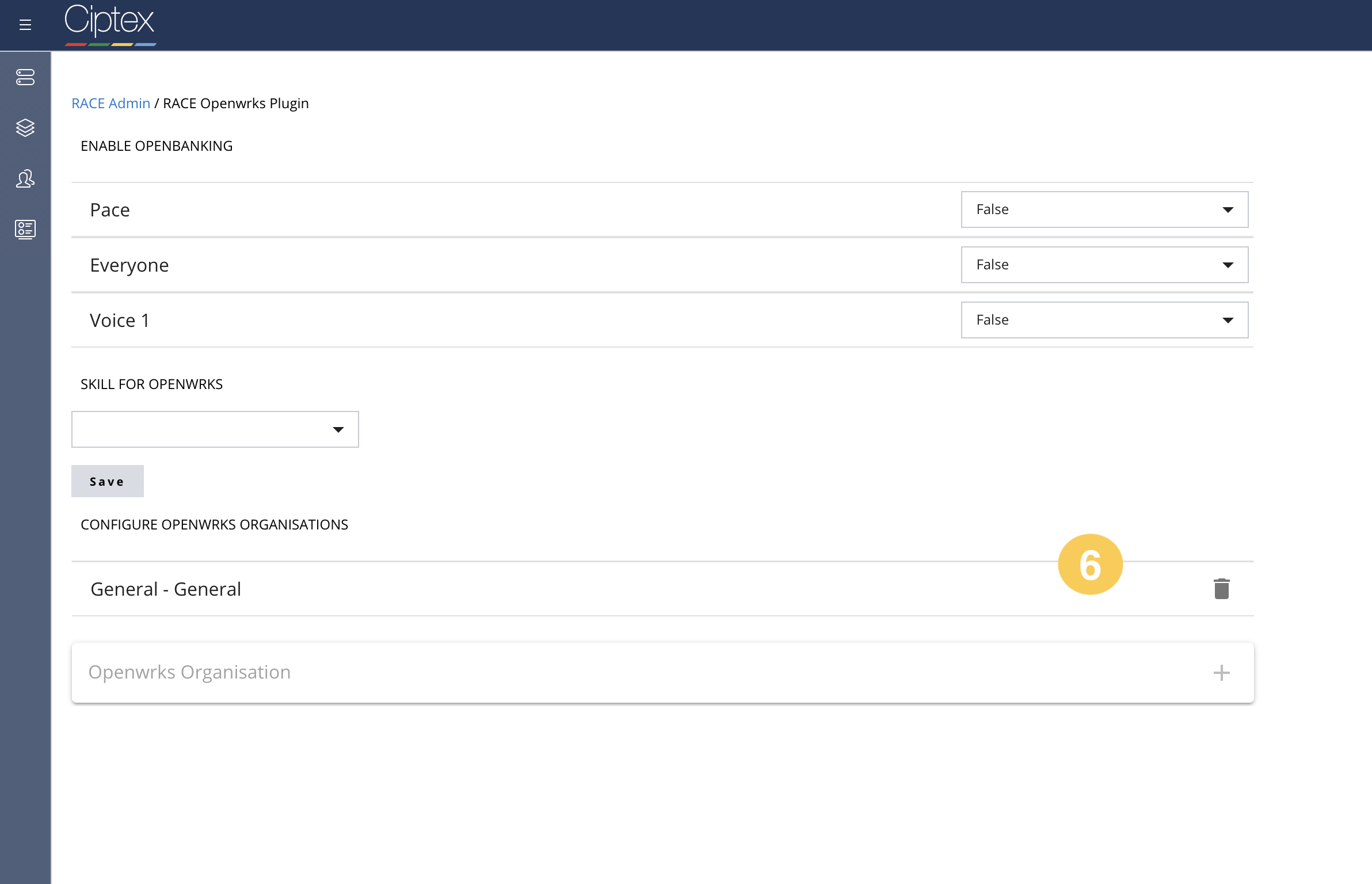 Openwrks Organisation Settings
Clicking on your organisation will open the settings page and allow you to fill in the details of your Openwrks organisation.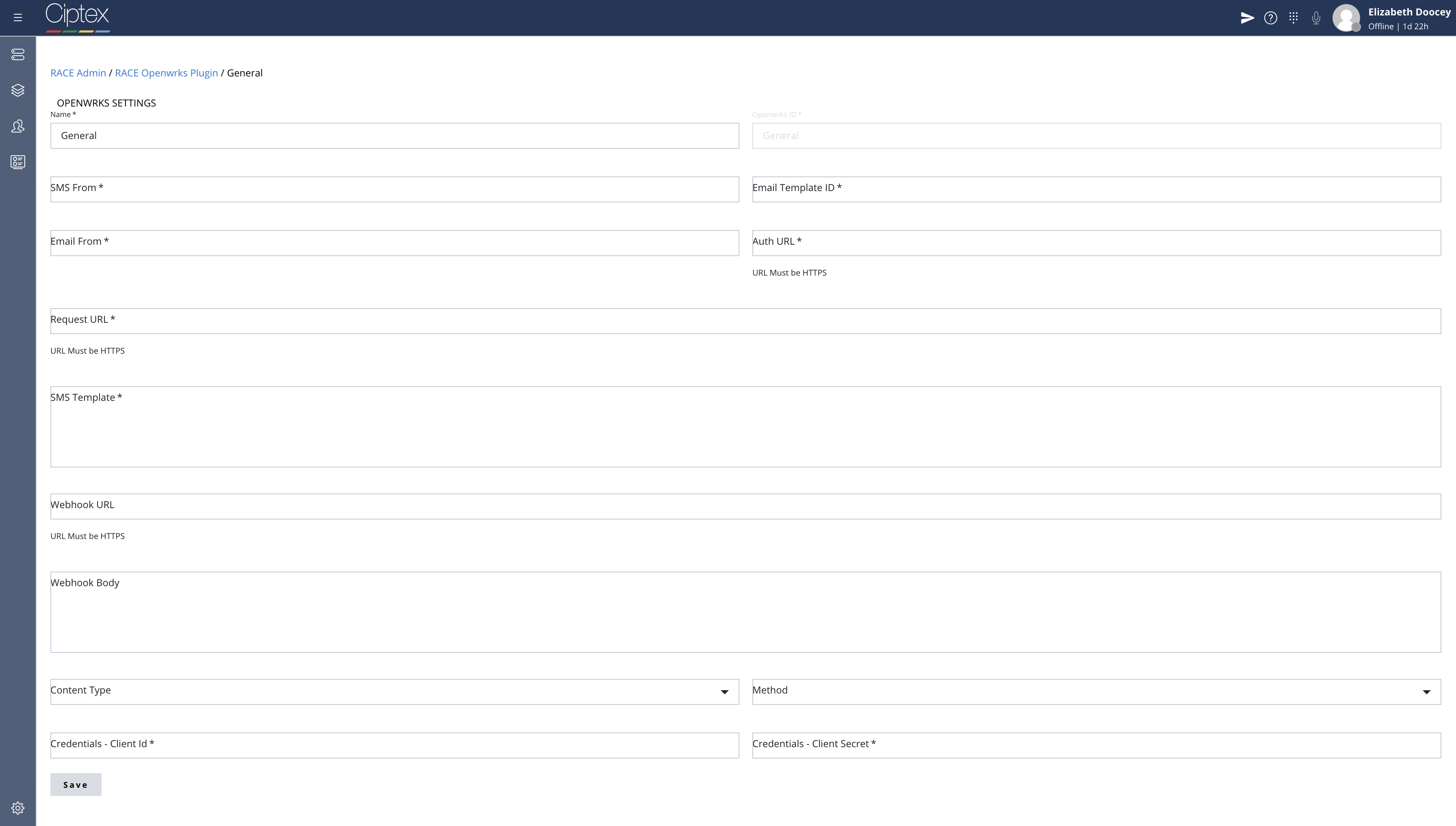 First enter the name of the organisation, then enter in the SMS From and Email From boxes the name the customer will see when they receive the SMS or email containing the Openbanking link. This will let the customer know who the message is from and that they can trust the link being sent.
Next enter the ID for the email template and the URL of the Openwrks authentication which must be HTTPS.

The Request URL (which must be HTTPS) is the link included in the SMS and email sent to the customer.
In the SMS Template box enter the text you want included in the SMS sent to customers.

It is optional to add in a Webhook URL and body which will callback to a function after the Openbanking email or SMS has been sent. The Content Type (e.g JSON) and Method (e.g. POST) can be selected from the drop down lists.
Press save to activate the changes