This guide contains the following sections:
Common issues which affect RACE calls include:
Agent's device not having the recommended requirements
Agents not having the required browser permissions
Unstable network connection and poor bandwidth
Following the instructions in this article will ensure these issues do not occur whilst using RACE.
Recommended Requirements for RACE
Agents must meet the minimum device and connectivity requirements to use RACE correctly. This includes:
A minimum operating System of Microsoft® Windows 10 (64 bit only) or Mac OS X v10.12 or Chrome OS (80.0).
A fully working and live USB slot for headset.
Using Google Chrome Browser as this is the only web browser which fully supports all of the functionality in RACE.
A full list of recommended requirements for RACE is detailed in the article 'Requirements for RACE'
Browser Permissions
Agents must give their browser permission to use their camera and microphone whilst using RACE Flex and have Notifications and Pop-ups allowed. When logging into RACE for the first time agents will be presented with the following Chrome browser pop up. Agents must select allow. This allows the PC to access the microphone which will be used by agents when handling calls.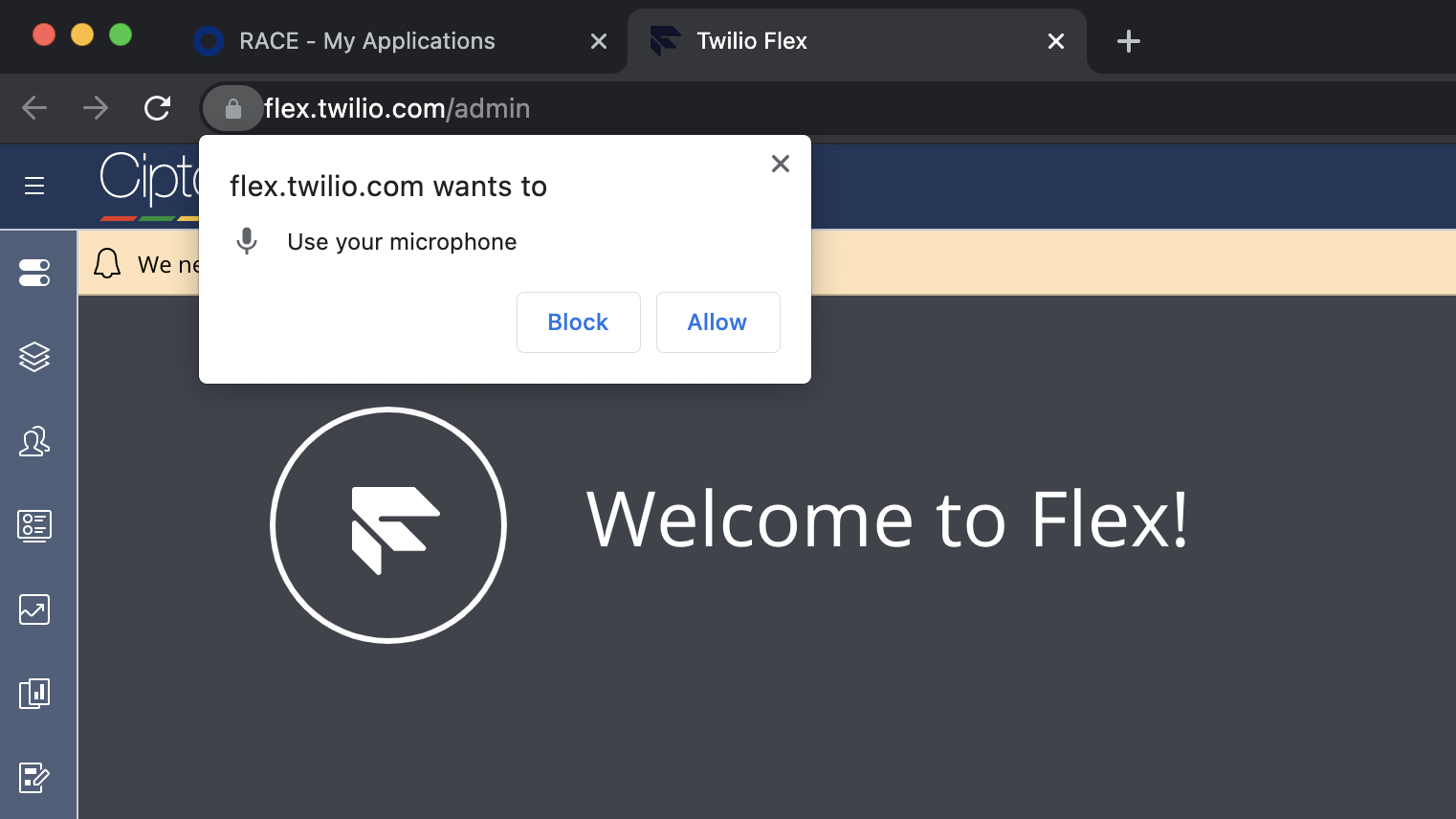 Next agents must click on 'enable browser notifications' on the banner at the top of their Flex screen. This will allow their browser to notify the agent about incoming calls and requires the agent's device to have their sound on, so they can hear the notification about incoming calls. Agents will not be able to use RACE if they do not accept these permissions.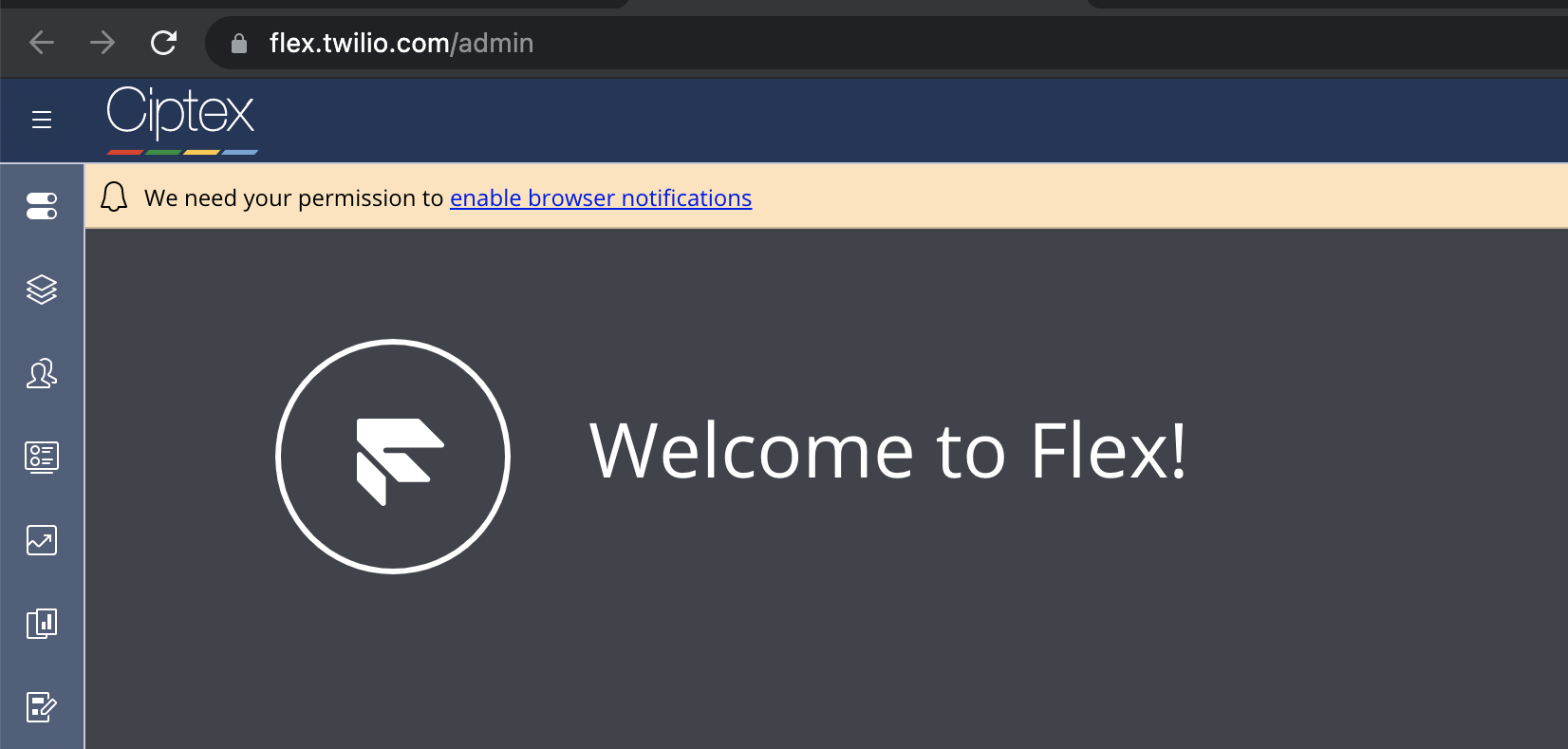 Agents can check that they have correctly set up their browser permissions by navigating to the left of the address bar, selecting the padlock and choosing Site Settings.

Clicking on Site Settings will open up its full permissions and allow you to change its current permissions. Clicking on the drop down next to a particular permission will allow you to change it from Block to Allow. As shown below, the device's camera is currently allowed but its microphone is not.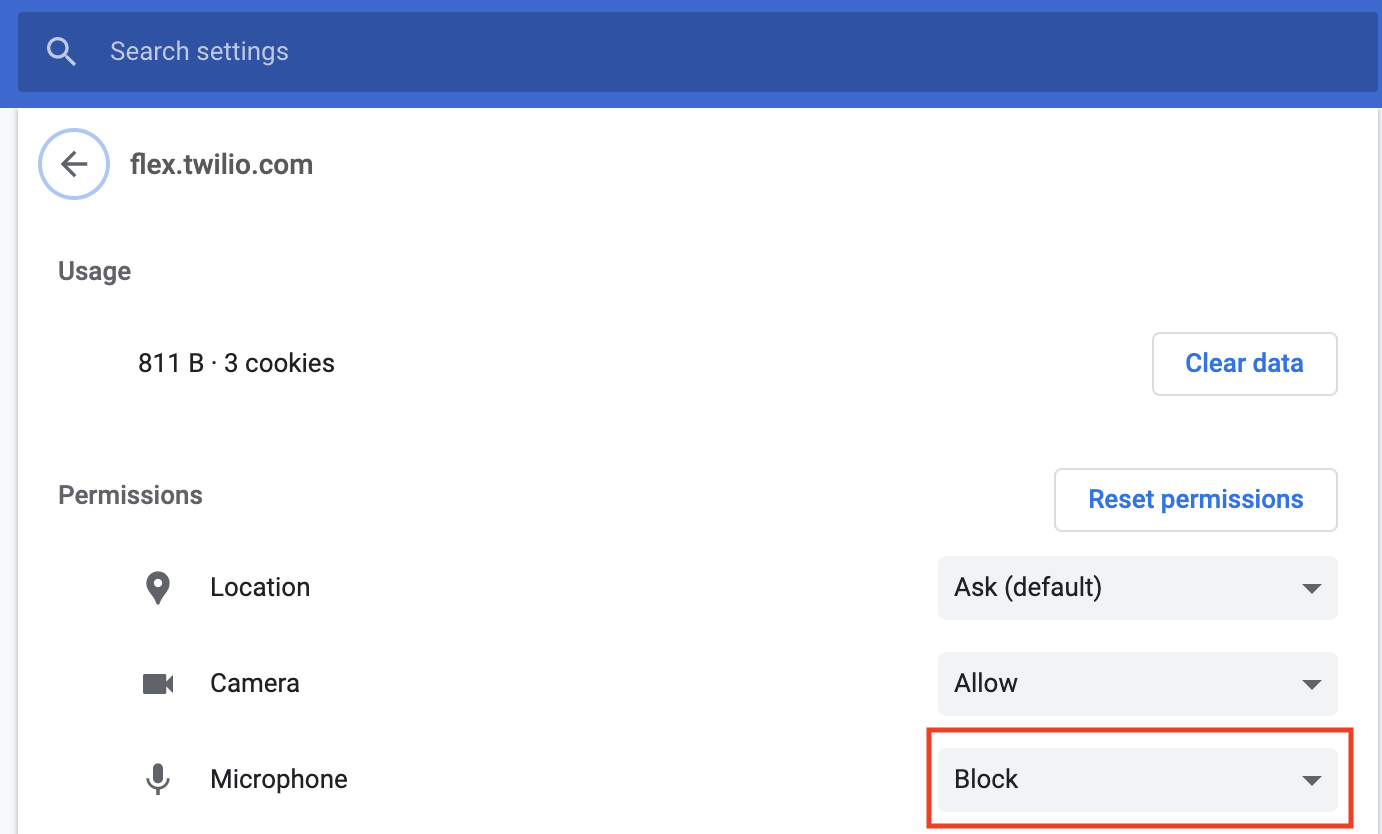 Camera, Microphone, Notifications and Pop-ups should all be set to allow, like the example shown below, for RACE to work correctly.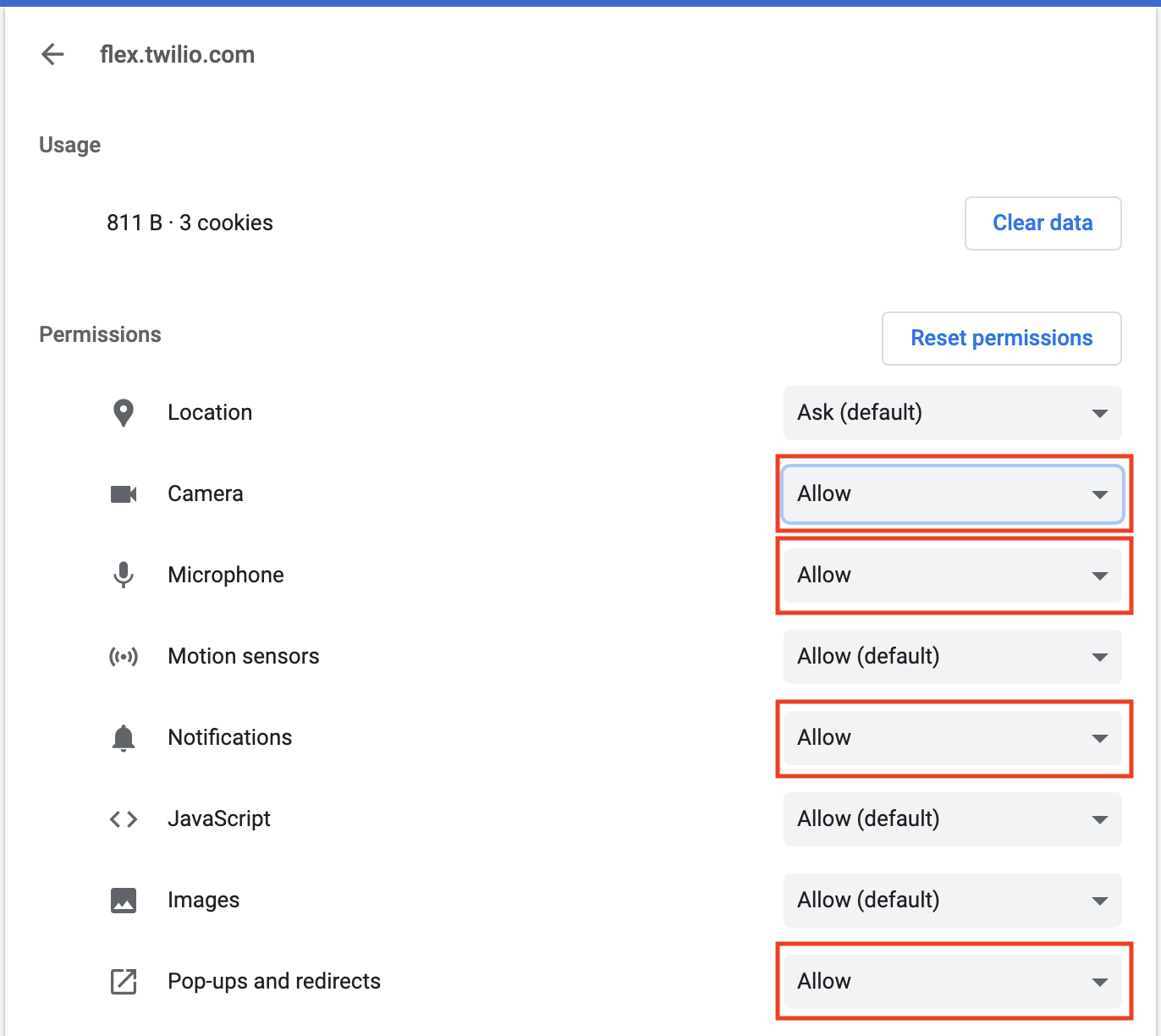 Once you have changed the permissions, reload the RACE Flex page to allow the settings to update.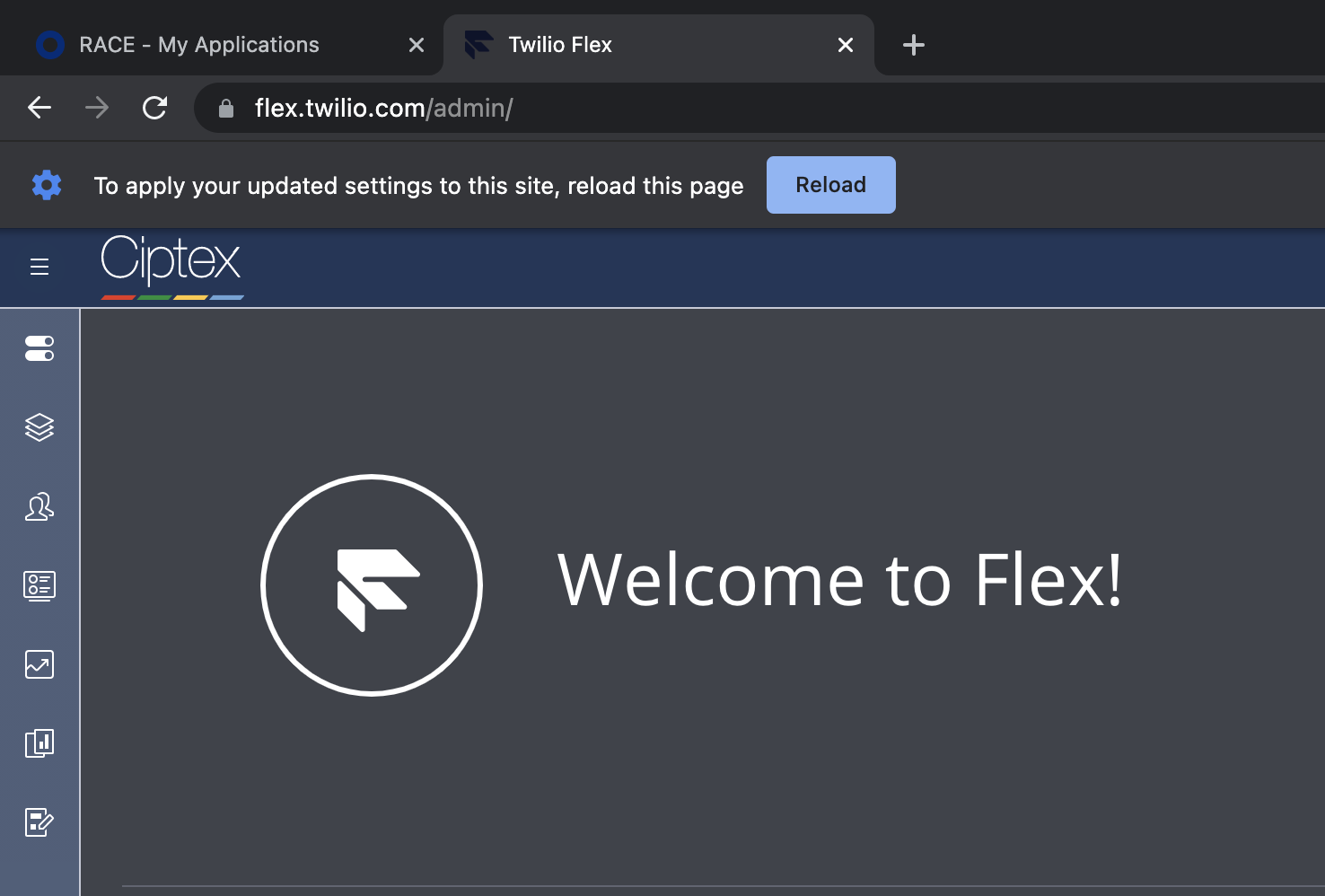 RACE Flex now has the required permissions.
Twilio Network Test
Finally, agents should use the Twilio Network Test to check their browser and network environment will be suitable for RACE. The test will first check the agent's browser supports calling, their ports are open, they have the network bandwith needed and their connection is stable enough for RACE calls.
The majority of call issues are caused by unstable connections. 

The stability and quality of an agent's network 
connection is just as important as its speed. 
Once the agents network connectivity has been checked, agents will be presented with the Chrome browser pop up shown below. Agents must select allow and they will be prompted to record a message after a pause. The recorded message will be played back to the agent, allowing them to hear what their customers will hear on calls.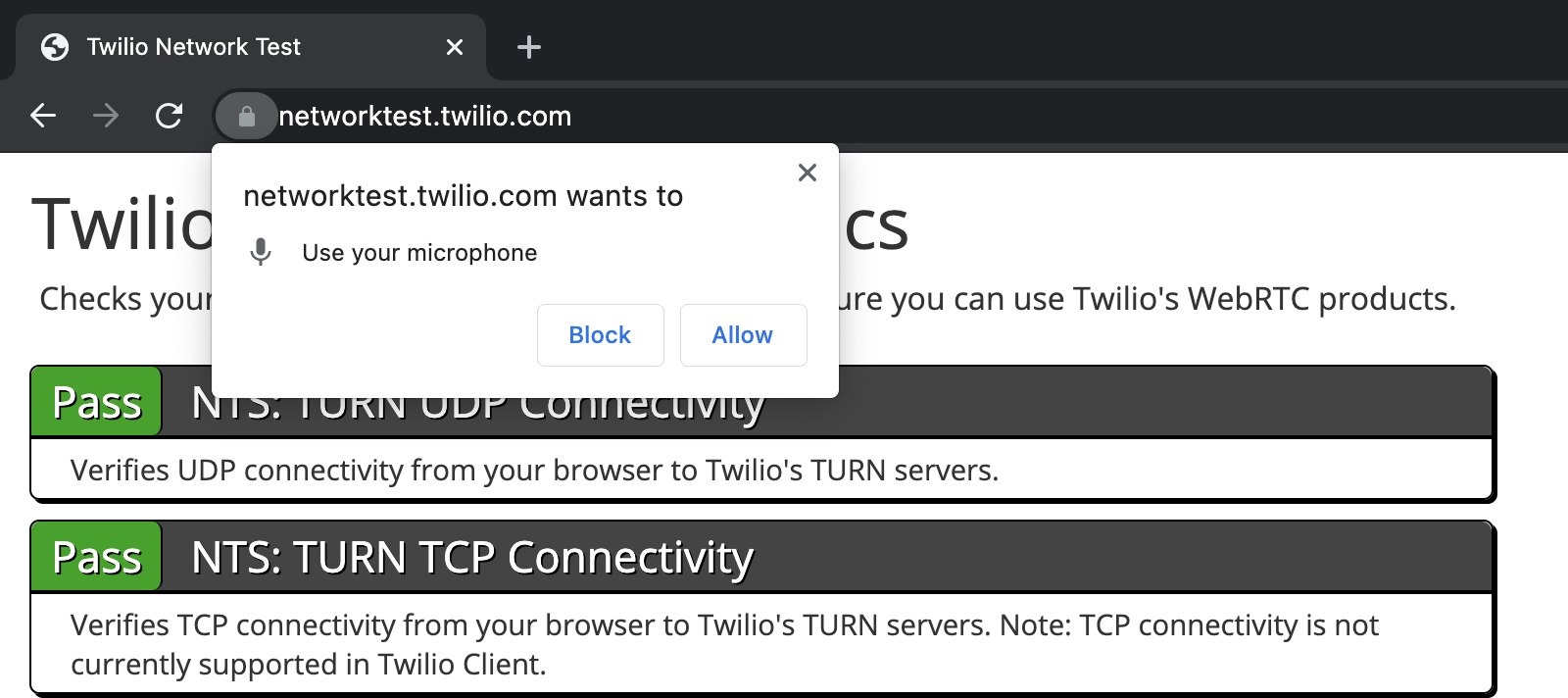 Next, agents will be presented with another Chrome browser pop up which they must also select allow. This will check that the browser can access the device's camera for video calls in Flex.

Once the test has finished agents should have passed all the tests as shown below. This indicates that agents are ready to start using RACE Flex.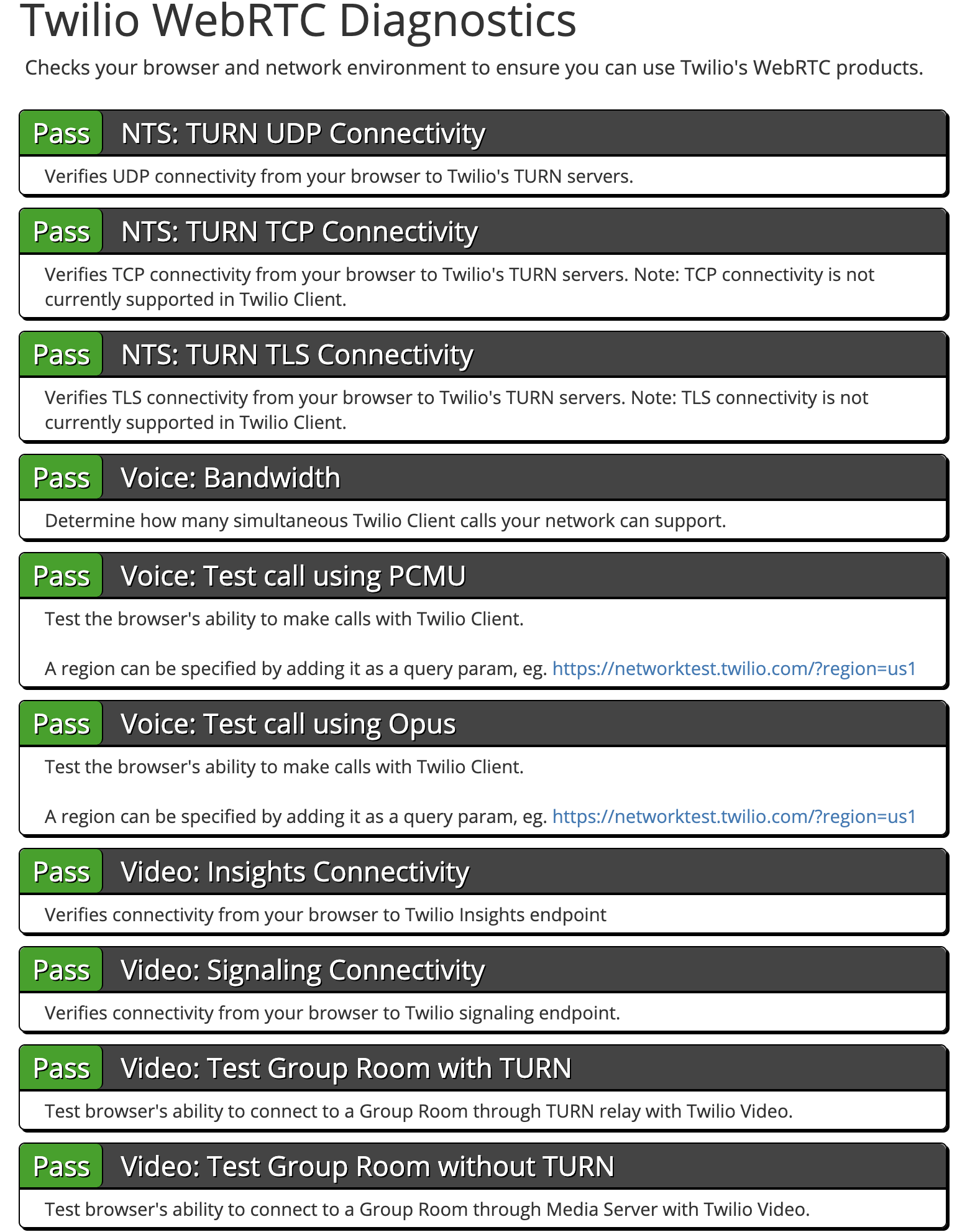 Agents should pass all tests before using RACE flex. Any tests which fail will provide detail around the suspected reason for failure. Such as the example shown below where the voice test call failed as the browser could not detect a suitable microphone which is needed for RACE calls.

In this case, an agent should then correct their browser or computer settings to ensure that they have a working microphone for RACE. This may require contacting their internal IT services team.