This guide describes how Administrators can enable the Agent to Agent Calling Plugin within the RACE Admin Settings to allow agents calls to other available agents within their RACE instance.
Agent to Agent Calling can be used by users with the agent, supervisor, or admin roles. However, in order to enable agent to agent calling, the admin role is required.
Enabling Agent to Agent Calling
While logged in as a RACE administrator, navigate to the bottom left and select the Race Admin cogwheel [1].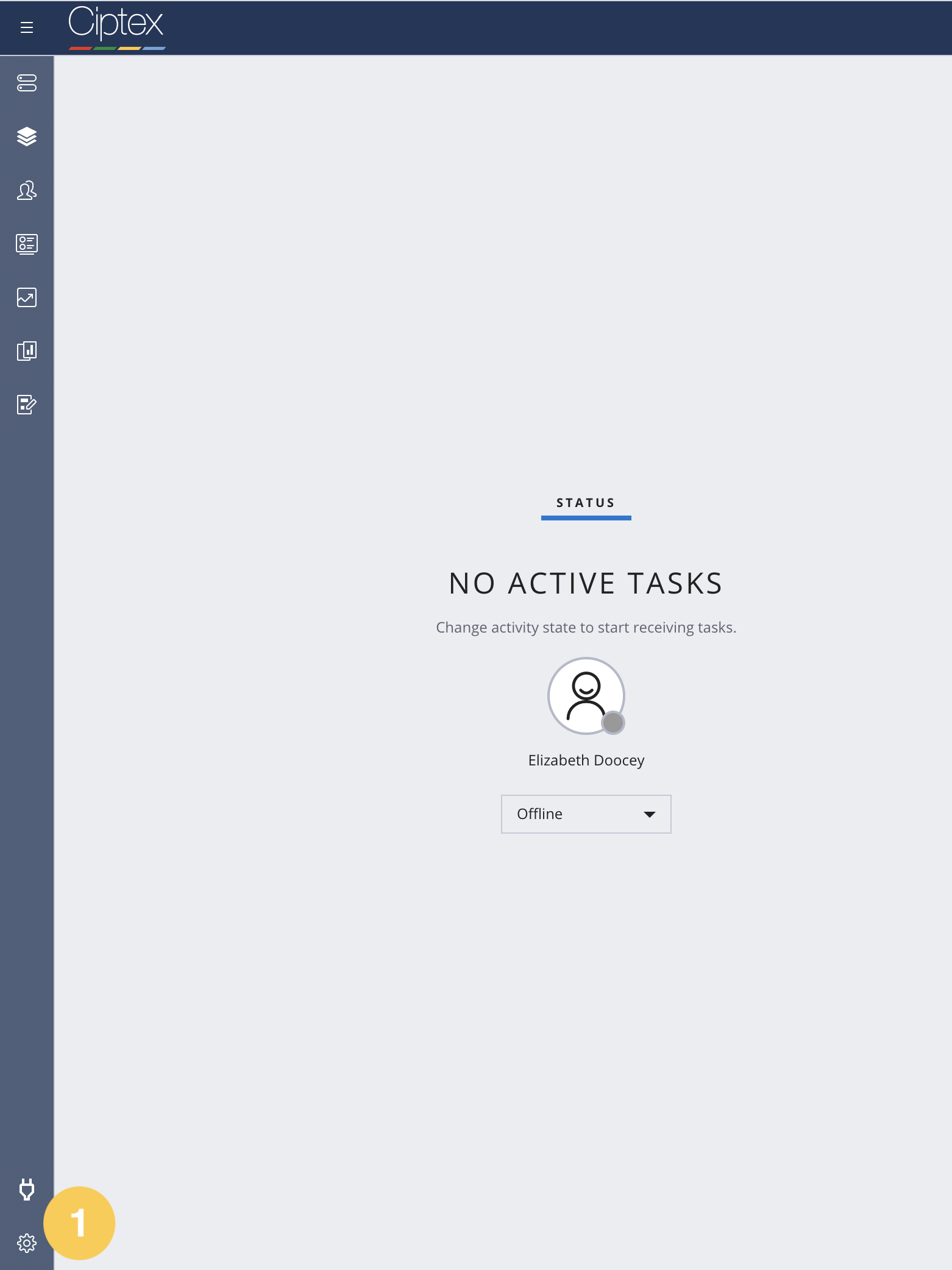 Below the list of currently installed plugins, the General Admin Settings will be visible.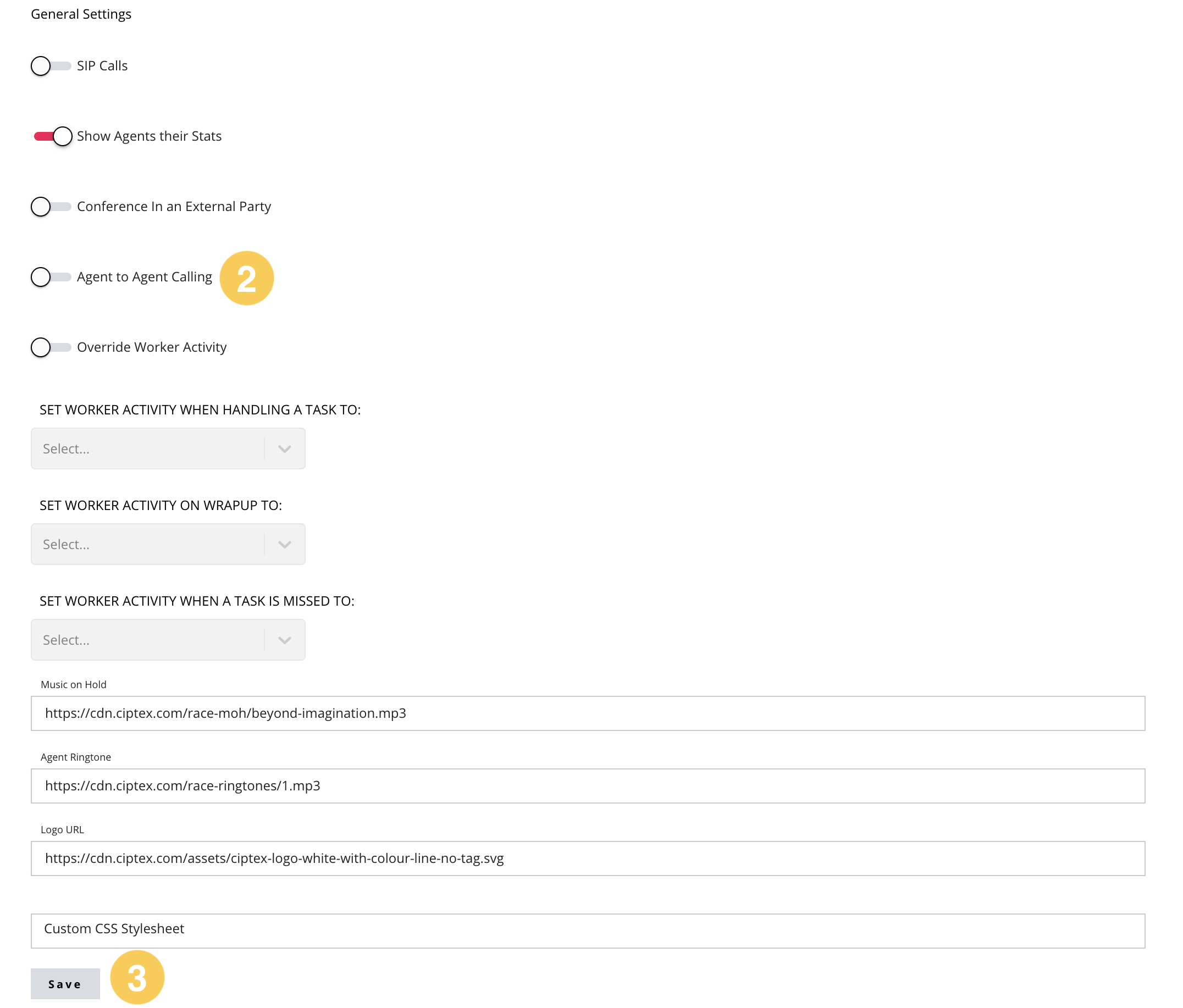 Click the Agent to Agent Calling toggle [2] to allow internal calls between agents and click save [3] to allow the changes to the settings to take place.
Agents should now be able to call each other by following the steps in the article 'How to Call Another Agent in RACE'.