This guide describes how administrators can enable RACE Dynamic Wrapup to automatically move agents out of wrap after an allotted time is up, so that they are available for the next task.
The admin role is required to enable the Dynamic Wrapup plugin and to edit the wrapup settings for each queue.
Guide Steps
While logged in as a RACE administrator, navigate to the bottom left and select the Race Admin cogwheel [1].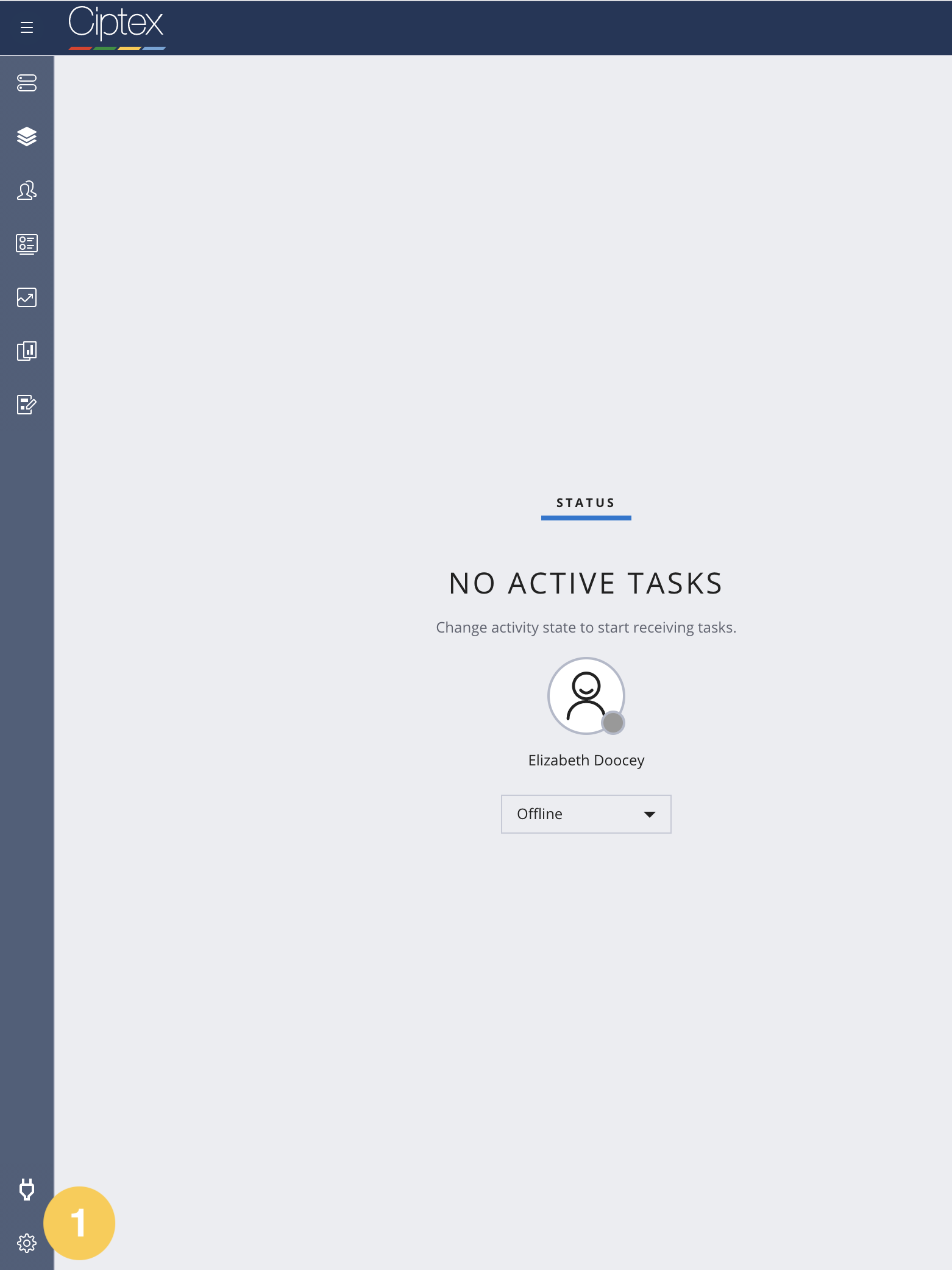 Select configure on the RACE Dynamic Wrapup plugin [2].

All of the queues currently set up on your RACE platform will be visible. Dynamic wrap up can be set up individually for each queue.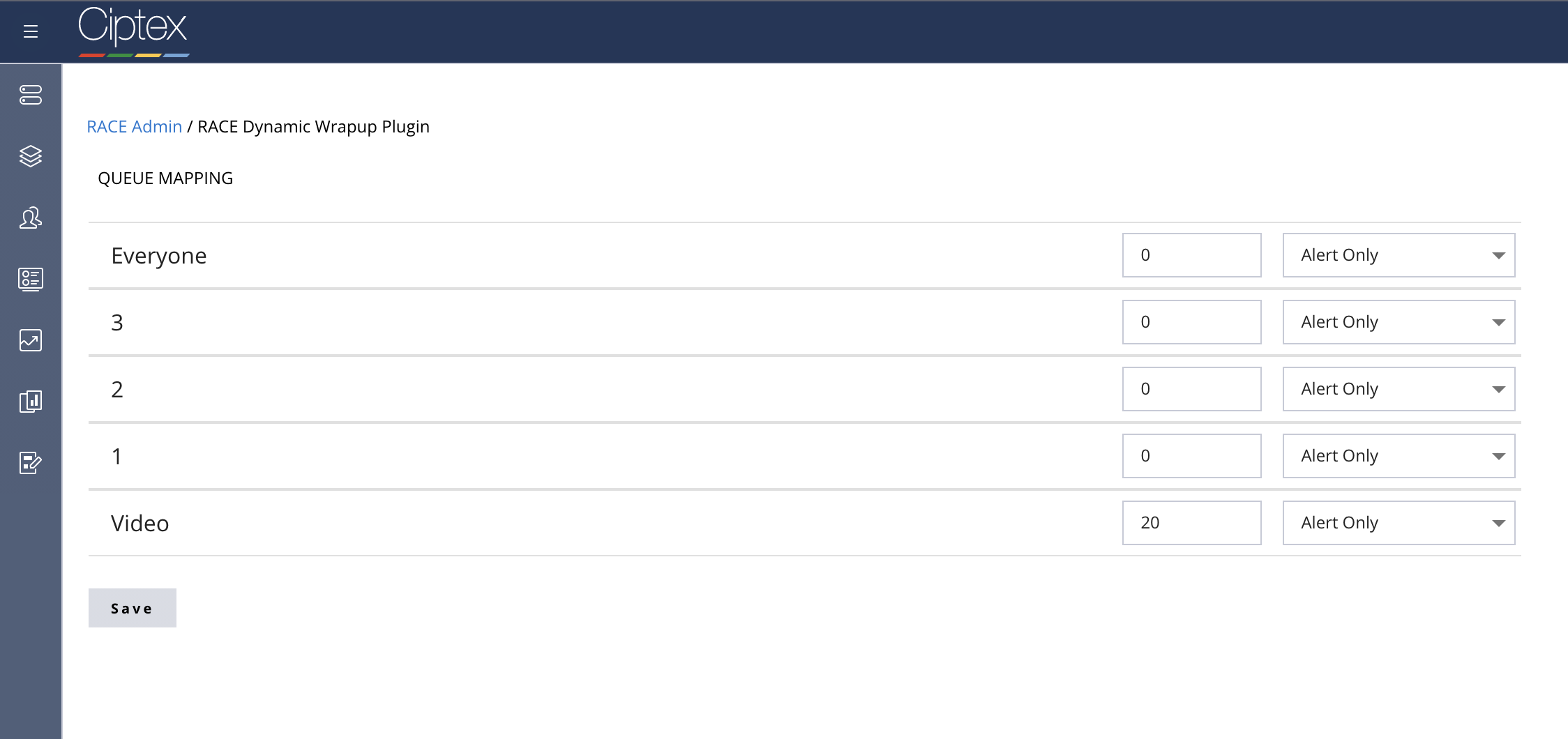 Hover over the numbered box at the end queue you wish to enable Dynamic Wrapup on, and up and down arrow icons will be visible. Use these arrows to increase or decrease the amount of time in seconds that agents will spend in wrap before Dynamic Wrapup occurs.
Next click on the drop down next to the queue and select either Alert Only or Auto Wrapup Task.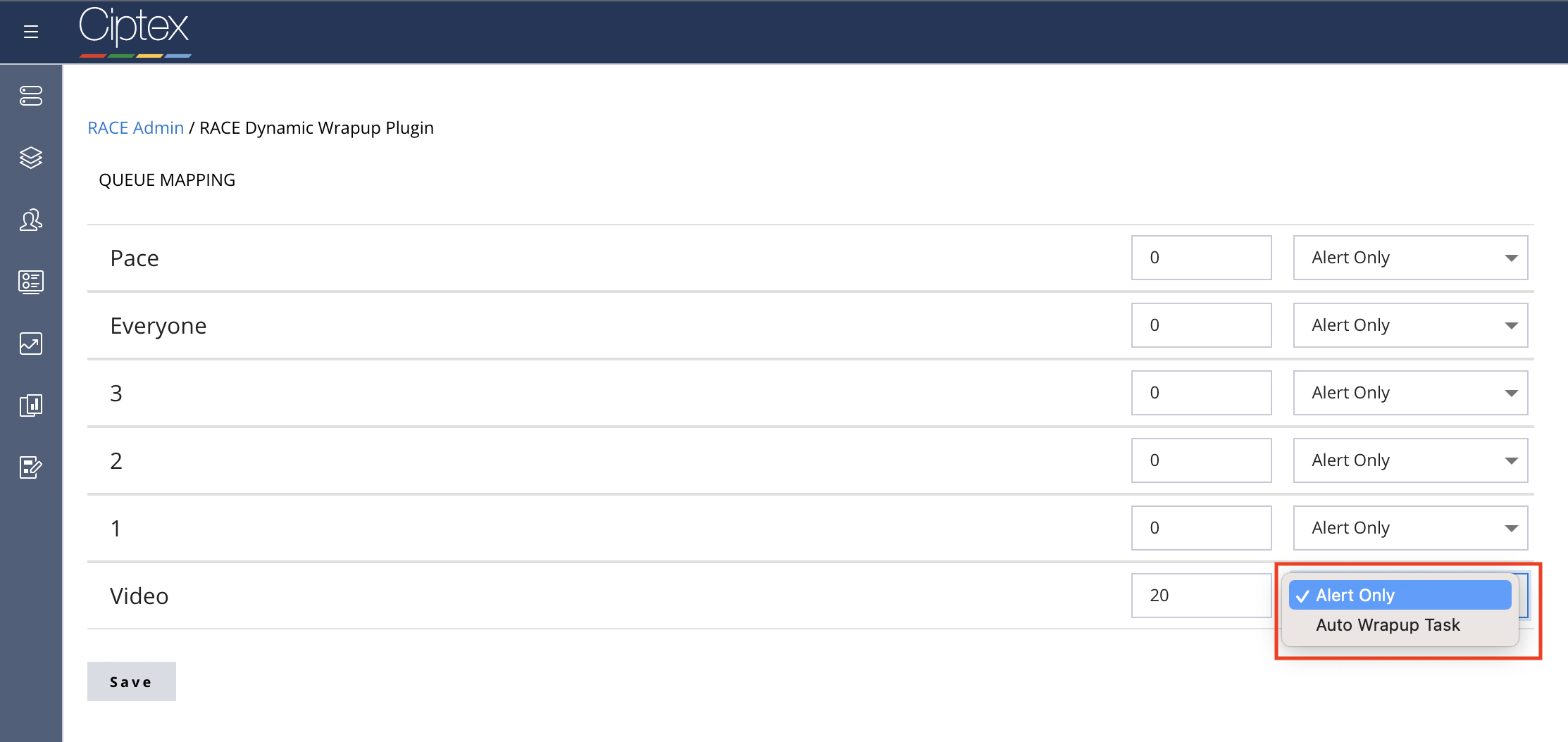 Alert Only will display a banner to the agent at the top of their call screen reminding them to click complete to wrapup the task as shown below.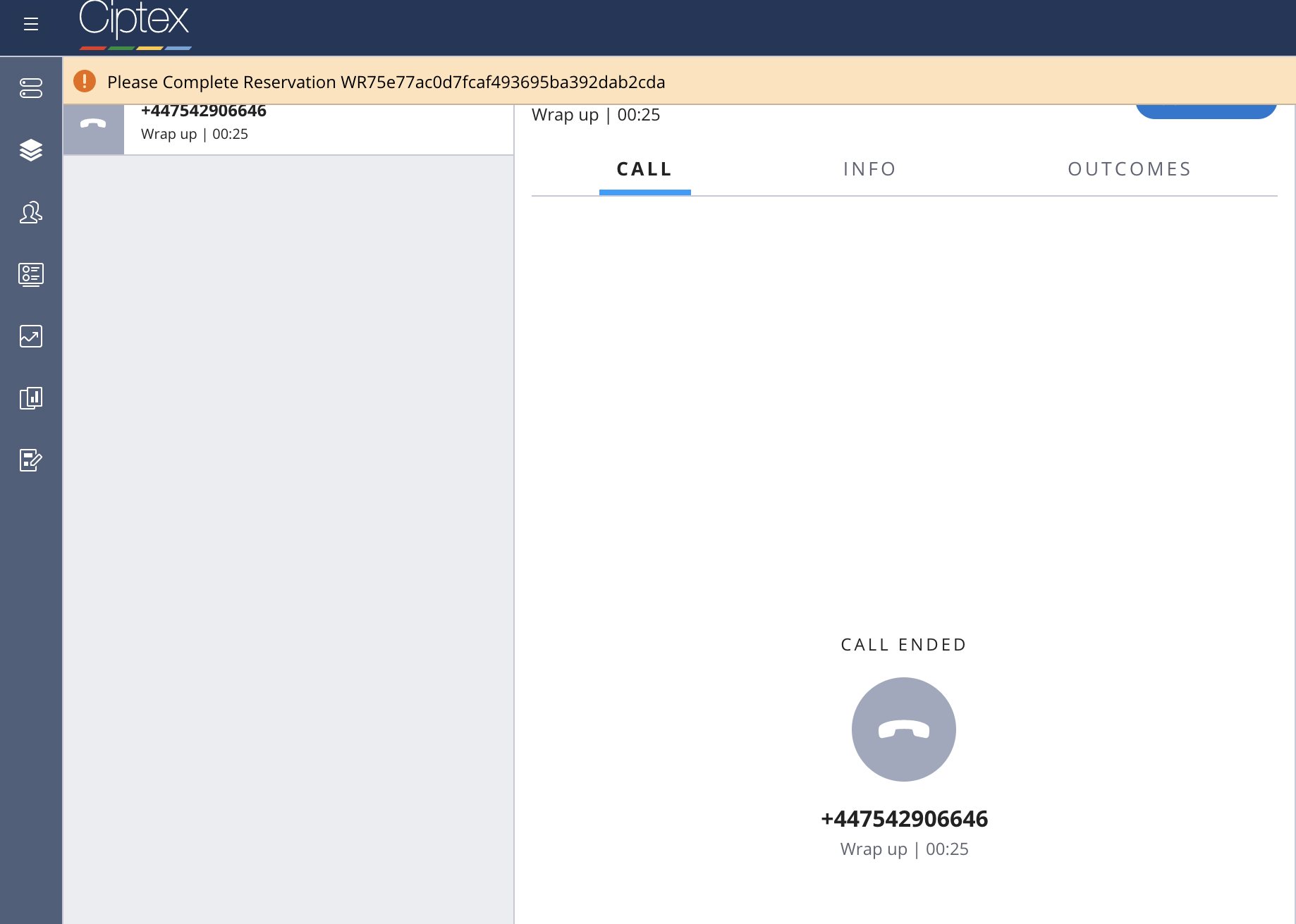 Auto Wrapup Task will automatically wrapup the task for the agent after the allotted time has occurred. A banner will display to the agent at the top of their screen telling them the task has been completed automatically. This will put them back into an available state so that the agent can continue receiving tasks, as shown below.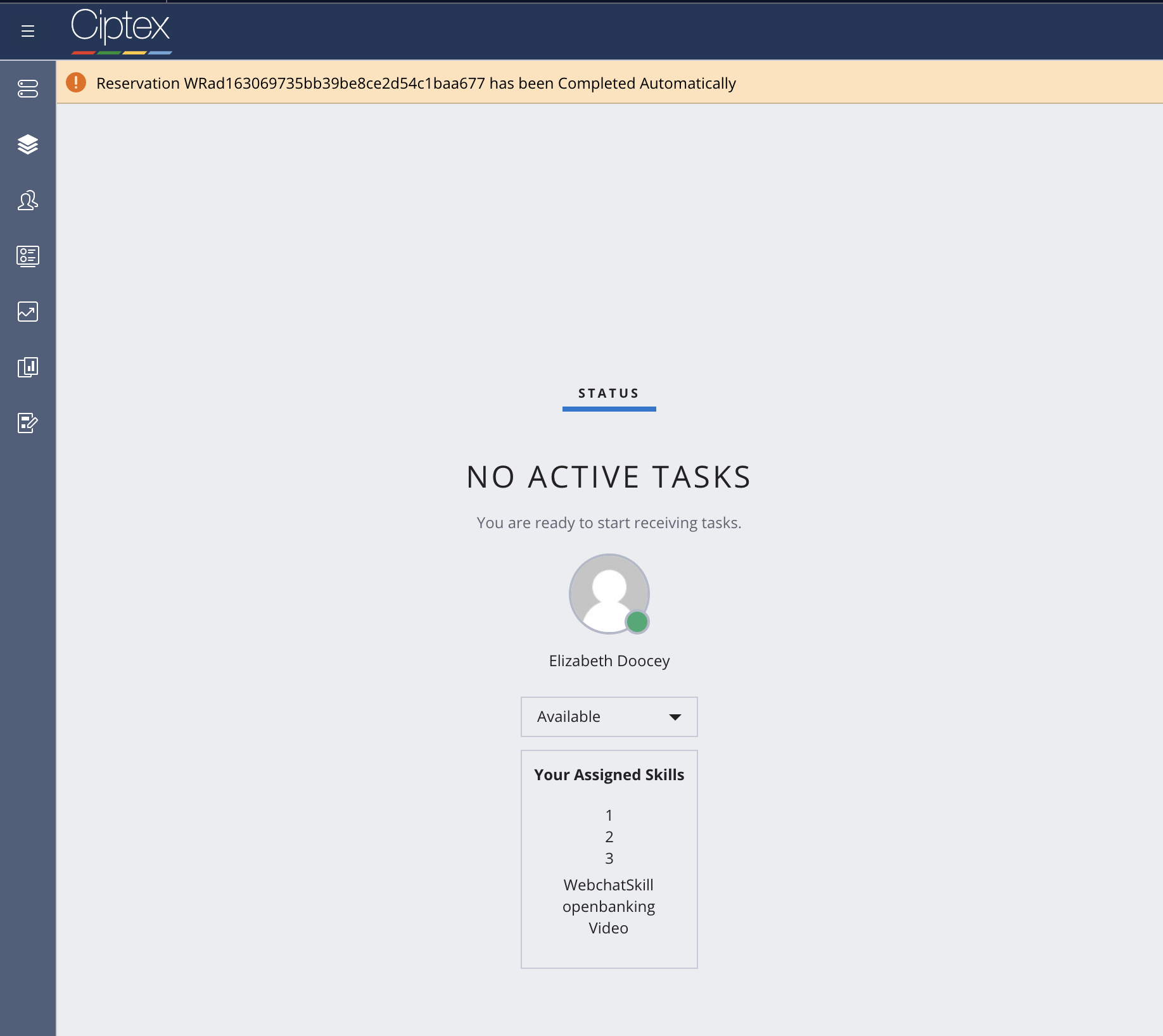 Click Save once you have finished making changes to the Dynamic Wrapup settings to allow the changes to take place.