The article describes how agents can start Openbanking with a customer on a call in RACE.
Openbanking can be used by users with the agent, supervisor, or admin roles. However, in order to enable the Openwrks plugin the admin role is required. Follow the steps in the guide 'How to Set Up the Openwrks Plugin'.
Prerequisites
Openbanking must first have been set up correctly by an administrator. Follow the steps in the guide 'How to Set Up the Openwrks Plugin' to set up Openbanking.
Agents must also have been assigned the Openbanking skill by a supervisor.
Agents must be answering calls from a queue that has been assigned Openbanking by the administrator in the Openwrks settings.
Guide Steps
Agents with the Openbanking skill who answer calls from queues where openbanking has been enable will automatically see Openbanking buttons at the bottom of their call window.
Clicking on these buttons will send the customer the Openbanking SMS or Email.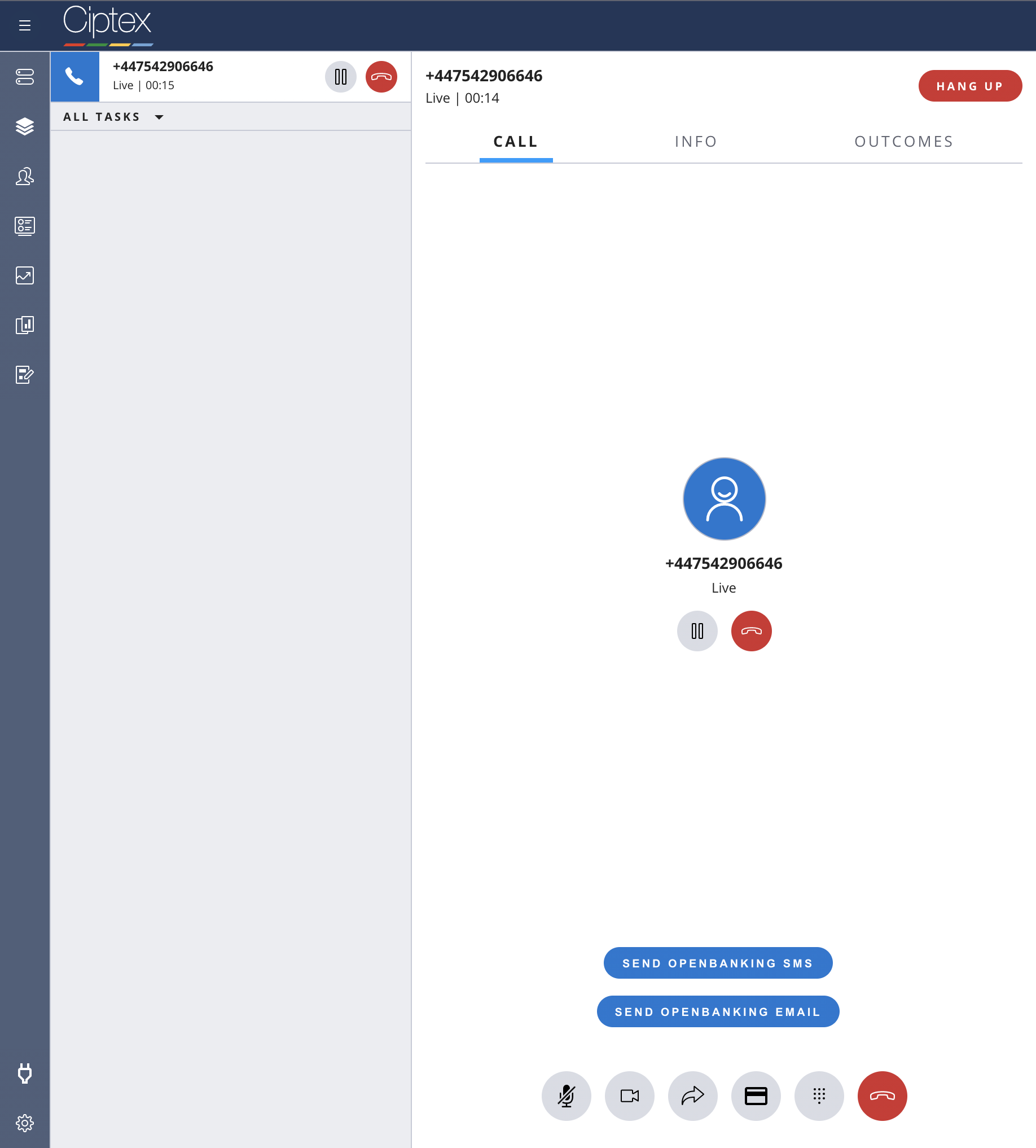 The Send Openbanking SMS will always be visible, but the Send Openbanking Email button will only be visible if the email of the customer is known.
After clicking one of the Openbanking buttons a green banner will display at the top of the screen, indicating that the SMS or Email has been sent to the customer.